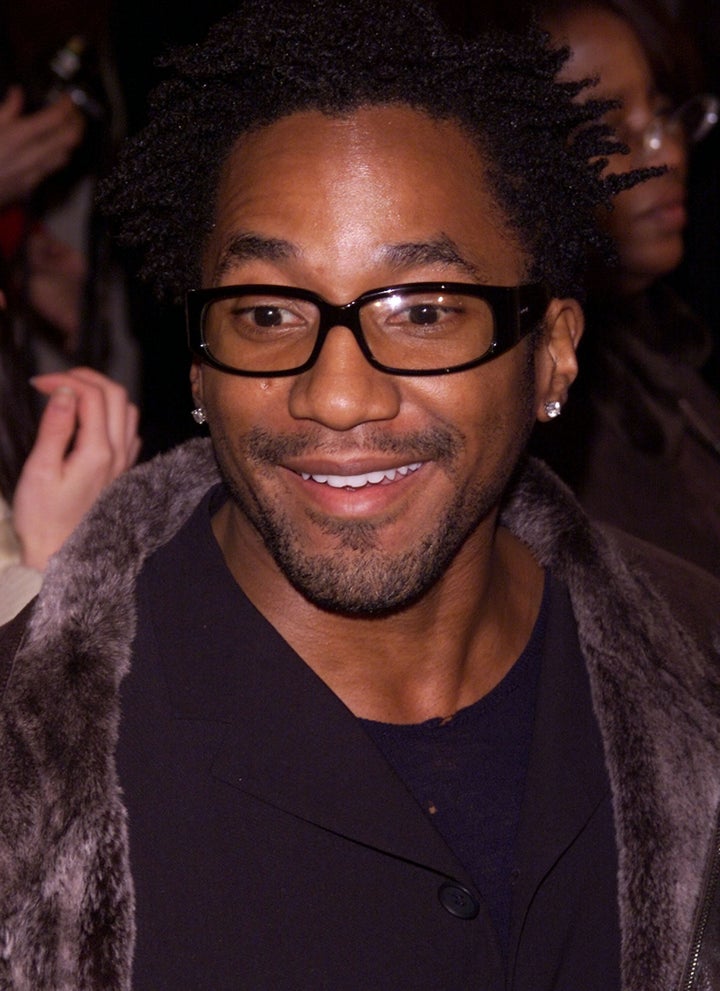 Twenty years out, I find it difficult to qualify or quantify the formidable and formative impact that A Tribe Called Quest (ATCQ) had on Hip Hop culture and its most loyal constituents. In the early 1990s Hip Hop was caught in the throes of what would eventually become a binary battle between good and evil. Public Enemy, due to social and market forces beyond their control, had passed the Hip Hop baton to NWA (Niggaz With Attitude). This sea change in the content (and form) of Hip Hop music was, at the time, much more subtle than it seems when looking back through decades of musical meandering in the muck of misogyny, consumerism, and violence that has dictated the content of rap music at the mainstream level since the 90s.
A Tribe Called Quest represented a third space, a place where Hip Hop Heads could continue their love affair with the culture without the baggage of late-capitalist, globalized Americana. In short, ATCQ made Hip Hop intellectualism (and its attendant discourses) COOL without pumping fists, glaring sounds or anti-intellectually trite nationalism. To call them Hip Hop hippies though was to miss the point. ATCQ carved out identities for maturing listeners of Hip Hop music. They were an indelible example of the ways in which we might engage Hip Hop as adults. Since I was (at the time) just legally becoming an adult, I felt their vibe viscerally.
You can imagine then that I was beyond excited about the advent of Michael Rapaport's documentary film, Beats, Rhymes, and Life: The Travels of A Tribe Called Quest. Like so many other Heads, this film screening was an event for me, an opportunity for an old head to relish in the nostalgia of what Hip Hop was, what it could have been, and (for me) what it still can be. As one of my homies (and dear colleagues) has already pointed out -- http://negrointellectual.blogspot.com/2011/07/beats-rhymes-and-life-not-documentary.html -- Rapaport's film unabashedly focuses on the tensions and conflicts between Q-Tip and Phife Dawg, a conflict fairly well-known (albeit externally) by many diehard ATCQ fans. For some the film's focus (a director's choice for sure), delimits the real impact and import of ATCQ; for others just seeing ATCQ on the big screen in some of their glory and much of their conflict is a narratological vindication. We are so starved for our own stories that almost any narrative, positive or negative perspective is an irresistible morsel, sustenance for the old Hip Hop head whose disgust with the Hip Pop dominance of formulaic rap seeks to unseat the music from its throne in our collective imagination.
It is painfully ironic that the film signifies on the title of ATCQ's fourth full-length album, Beats, Rhymes, & Life since for well-listened fans this album signaled the beginning of the end of ATCQ. By the time The Love Movement dropped we knew that ATCQ was anything but, and Phife reifies this point for us in the film when he says as much by pointing out that The Love Movement was anything but love in terms of the group's dynamics.
Still, Rapaport's film does seek to answer a burning question about the lack of ATCQ music in the new millennium. The answer (as to why there have been no more gems -- such as The Low End Theory) is that ATCQ just doesn't get along. Tip is the portrait of the artist as annoying perfectionist, Phife is the reluctant artist, Jarobi is the culinary artist, and Ali Shaheed Muhammad is the distant objective DJ. It's no small feat that they were able to keep it together for three magnificent albums -- gifts to Hip Hop music if we consider how many albums since then measure up in quality and/or playability.
So yes, we still need an ATCQ documentary that focuses on the music; we need to explore Q-Tip's knowledge of musical history and sound selection; we need a Hip Hop documentary that focuses on health issues and more deeply explores (what this film does best) the chronicles of addiction to legal food substances -- like sugar in Phife's case -- and the ways in which our knowledge of nutrition or lack thereof is literally killing us; we need a Hip Hop documentary that more fully explores the group dynamics of crews, homies, DJs, and ancillary folk who form the very backbone and/or identities of some of our favorite Hip Hop acts. This doc doesn't do all of those things, because it can't.
Rapaport's mission is to offer an explanation as to why our favorite Hip Hop group doesn't make music anymore. In this explanation he offers up some very candid (if unsatisfying) answers. 1) Q-Tip is the musical and lyrical foundation of ATCQ. Although he is somewhat reluctant to admit it, he is largely responsible for what we think of as the ATCQ ethos. However, he apparently has been very effective in letting Phife know this fact which leads me to ... 2) Phife is a reluctant member of one of the greatest groups in Hip Hop history. He had to be coaxed into the studio. His health issues certainly complicated matters and reordered his priorities, but the bottom line is that sometimes he just didn't want to be there. While many, including Q-Tip himself will come away from this doc thinking that Tip is some kind of asshole, those of us who know artists (or are artists) know that his posture is sometimes par for the course of musical greatness -- or greatness at all (See Michael Jordan) for ready reference.
In the end though, I left the Ritz Theater in Philly thinking about the crazy possibility that ALL beef in Hip Hop culture could be this painful and this NON-violent. Imagine if Pac and Biggie could have settled their differences the way that Tip and Phife have; or what if Jay-Z and Nas hadn't had to assassinate each other on record before they could form a tentative, temporary alliance. What if EPMD could have stayed together (throughout the 90s) without splitting up or one burglarizing the other? If all Hip Hop groups or competitive opponents worked through their issues in the messy but relatively non-violent manner in which Tip and Phife have then Hip Hop music would be all the better for it.
Related
Popular in the Community