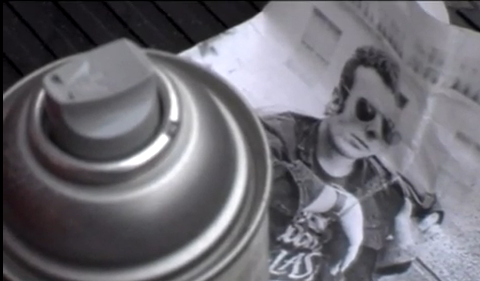 Joe Strummer would have been 59 on Saturday, August 21st. The legendary co-founder, lyricist, rhythm guitarist and lead singer of the English punk rock band The Clash first influenced me 25 years ago, via a mix tape, that I played repeatedly on my Radio Shack cassette player.
Those same songs later played from my CD player, my iPod, they followed me everywhere. Lyrics warned me away from corporate supplication, "It's the best years of your life they want to steal."
As I got older, the raw anger I flaunted in my youth became more tamed, and transformed into a more productive fight, against human rights abuses and injustices.
After Joe died in 2002, I began to steadily collect quotes from his past interviews. Here is a man I would give anything to interview.
In 2008 when I started my nonprofit, I carefully reviewed these jewels of wisdom -- and used one in particular to represent the DIY Built on Respect mentality:
"In fact, punk rock means EXEMPLARY MANNERS TO YOUR FELLOW HUMAN BEING."
The DIY ethos of punk rock is an amazing, empowering thing. Joe seemed to live this, to observe, to question, and create -- and encourage others to do the same.
Joe's music and message had a profound effect on me -- and 25 years later, his music plays as I walk down the streets in India, or New York. His haunting introduction to "Redemption Song" sends chills down my spine:
"I'd like to say that people, people can change anything they want to, and that means everything in the world."
Every time I hear this, it wakes me up, and calls me to action. In honor of Joe's 59th birthday, I'd like to encourage his fans everywhere to stand up, do something, fight for something -- change something. Use your voice: speak out for people who can't, whether it's human rights, music programs in schools -- anything you know could use the support of a voice.
I think it's a powerful way to say, "Thank you Joe."
Here are some of my favorite quotes:
"When you blame yourself, you learn from it. If you blame someone else, you don't learn nothing, cause hey, it's not your fault, it's his fault, over there."

"Authority is supposedly grounded in wisdom, but I could see from a very early age that authority was only a system of control and it didn't have any inherent wisdom. I quickly realized that you either became a power or you were crushed."

''The way you get a better world is, you don't put up with substandard anything.''

''We're all going to have to learn to live together and develop a greater tolerance and get rid off whatever our fathers gave us in the way of hatred between nations.''

''Everyone has got to realize you can't hold onto the past if you want any future. Each second should lead to the next one.''
Popular in the Community