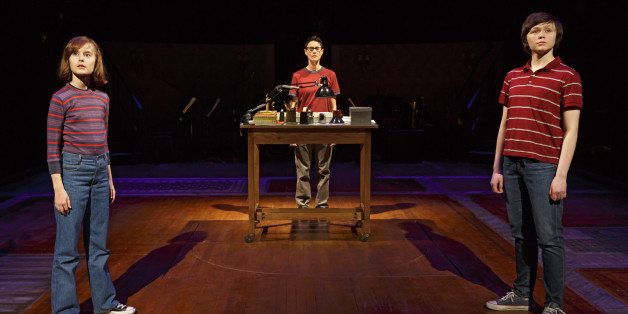 I wasn't sure what I was walking into when I came to the opening night of Fun Home on Broadway. I knew only the basics about Alison Bechdel's acclaimed graphic novel, and I knew that my friends who had seen it were incredibly moved. But I wanted to see for myself.

I was very excited to see the show based on the cast alone. Michael Cerveris is an actor I have admired since hearing the cast recording of The Who's Tommy. (I spent years trying to sing like him.) Judy Kuhn is... well, she's Judy Kuhn. I mean, she's Broadway royalty. Beth Malone is someone I did not know, but had only heard raves about. Word of her future Molly Brown, from a production last summer in Denver, reached New York very quickly. And Roberta Colindrez and I had worked together on Girls for HBO and I was very excited to see her Broadway debut.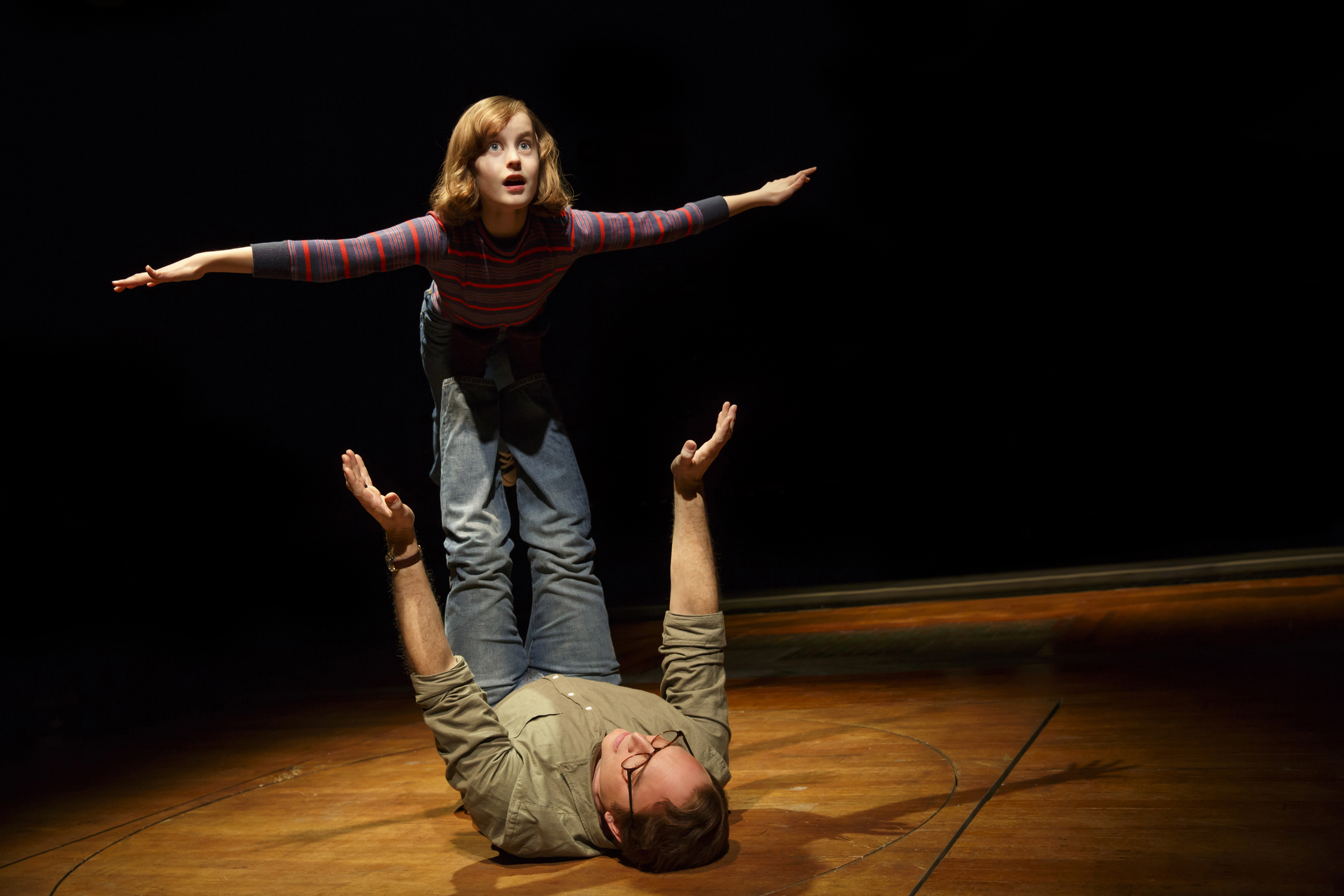 As soon as Fun Home began, I knew this was something incredible. I immediately got that feeling, that very rare feeling in the New York theater, when you know you are seeing something that will be talked about for years to come. Jeanine Tesori's music immediately cuts right to your heart and you instantly know that these characters and this story is special. While the details of the story are very specific to Ms. Bechdel's life, I found myself relating to it on many levels. Anyone who has ever reflected on their childhood and considered what exactly their parents were going through while raising children, will be touched by this show. Anyone who has ever looked back at their life, specifically their childhood, with a closer eye and an open heart, will cringe and laugh and cry at this story.

I was prepared to fall in love with the actors I have already mentioned, but I was not prepared to be so blown away by the two other "Alisons" in the show, Emily Skeggs and the heartbreaking, Sydney Lucas. These are performances that stay with you, that affect you on a deep level. I was left marveling at how exactly these two ladies do what they do.

I don't want to get into specifics about performances or the story because I feel like those are things one should experience for themselves. I will tell you though, that Fun Home is a powerful and unique experience. I've never seen these characters on stage before, certainly not in a musical. The genius of the work of Lisa Kron, Jeanine Tesori, Sam Gold and the insanely talented Alison Bechdel is that even though it may seem like a specific journey, it is one that takes the audience by the heart and leads them through a beautiful and unique evening that will not soon be forgotten.

I can't wait to visit Fun Home again.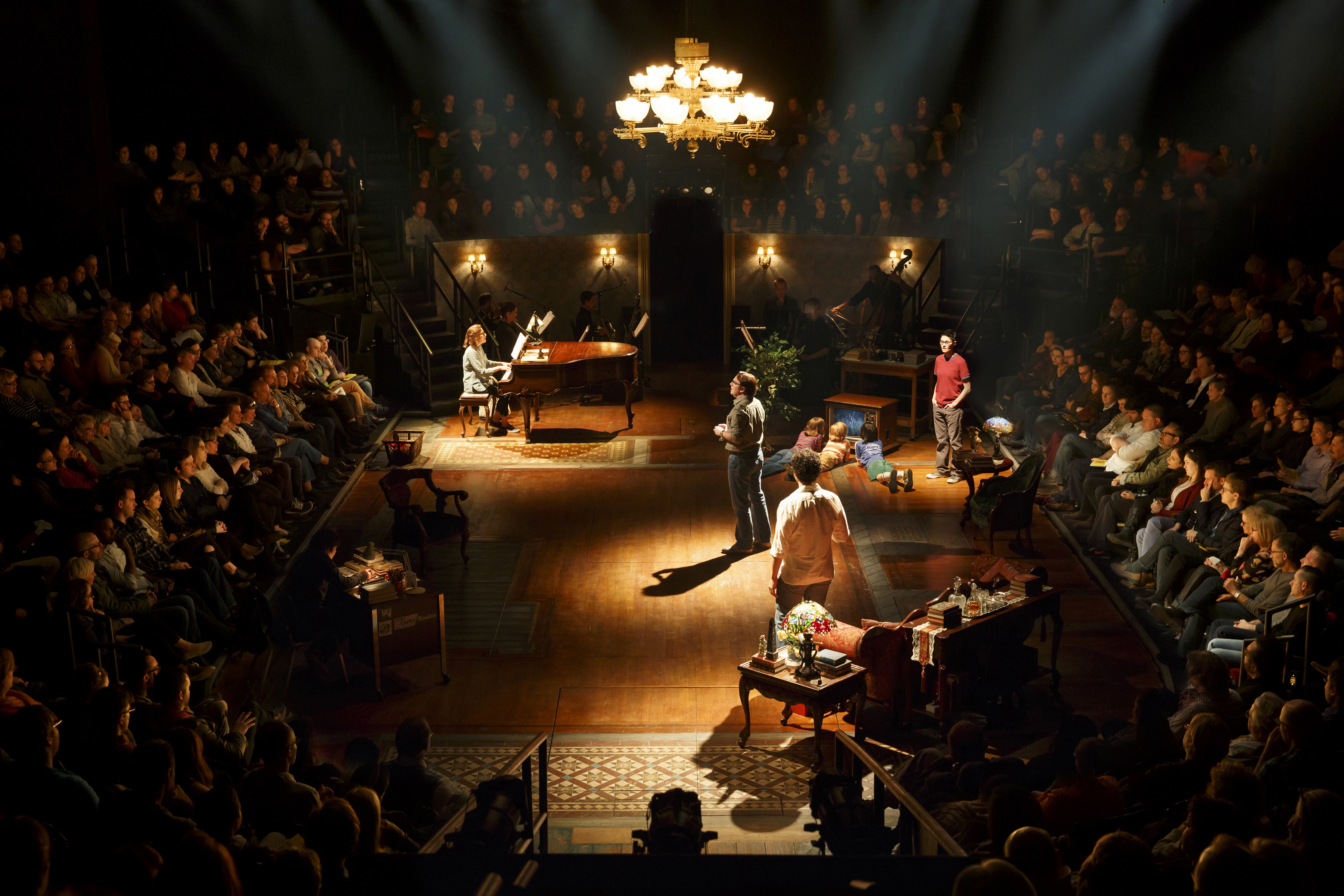 From FunHomeBroadway.com:
Welcome to Fun Home, the groundbreaking new musical now on Broadway after a sold-out, critically acclaimed run at the Public Theater. Based on Alison Bechdel's best-selling graphic memoir, Fun Home features music by 4-time Tony Award® nominee Jeanine Tesori (Violet; Caroline, or Change), book and lyrics by Tony Award nominee Lisa Kron (Well) and direction by Sam Gold (Seminar), and stars Tony winner Michael Cerveris (Sweeney Todd) and three-time Tony nominee Judy Kuhn (Les Misérables).

Fun Home introduces us to Alison at three different ages, revealing memories of her uniquely dysfunctional family -- her mother, brothers and volatile, brilliant, enigmatic father -- that connect with her in surprising new ways. This intimate and emotional theatrical experience is performed entirely in the round, bringing audiences closer to Alison's story than ever before.

A finalist for the Pulitzer Prize and already the winner of five awards for Best Musical, Fun Home is a refreshingly honest, wholly original musical about seeing your parents through grown-up eyes.
Calling all HuffPost superfans!
Sign up for membership to become a founding member and help shape HuffPost's next chapter