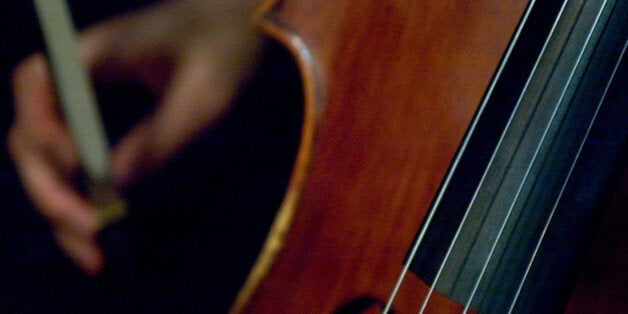 It is easy to get depressed about the future of the arts in America when one reads countless stories of arts institutions facing large deficits, lockouts and strikes, and even closure. Conventional wisdom holds that our audiences are aging, younger people are less interested in conventional performances and that high ticket prices are making at home forms of entertainment far more attractive.
For anyone suffering from AD (arts-induced depression), I suggest a trip to the MUNY in St. Louis.
The MUNY is an outdoor theater that creates seven productions of musicals every summer. (This summer, the entries range from Billy Elliot to Seussical, Porgy and Bess to Hello Dolly!.) Located in beautiful Forest Park (am I the only person who did not know that St. Louis has a park that is 50 percent larger than Central Park?) that recently enjoyed a $100 million renovation.
A few remarkable facts about the MUNY: it has 11,000 seats! It gives away 1,500 complimentary seats, first come, first served, to every performance! The orchestra includes 27 musicians! Ticket prices start at $14! The CEO, Dennis Reagan, has worked at the MUNY for 46 years! Many on the senior staff have similarly long tenures, most having started as teenagers as ushers or garbage collectors at the MUNY! Most MUNY productions include a group of teen-aged interns who are learning to become musical theater performers! The MUNY is celebrating its 100th anniversary in four years!
I first visited the MUNY in the mid-1980s to see a production of West Side Story; and I returned this summer to begin a consulting engagement. While there have been changes (the addition of large outside fans creates a nice breeze on hot summer nights) the essential nature of the MUNY has not changed: a very large number of people gather to enjoy classic and new musicals. Sitting amongst many thousands of people watching a performance reminds us that the arts truly are one of the last bastions of social activity. And we are also reminded that while many new forms of entertainment have been developed, it is still possible to attract thousands upon thousands of people to traditional performances. The audiences today are no smaller than the ones I saw in the 1980s despite the introduction of internet-based performances.
This is not to suggest that the world has not changed nor that the MUNY must evolve in response. In fact, despite a very healthy balance sheet the MUNY is looking to the future. Three years ago it hired Mike Isaacson as its artistic leader; Mike has worked hard and well to improve every aspect of MUNY productions. And the board and senior staff have created a committee to look to the future of the organization; they have embarked on a serious strategic planning effort to ensure that the institution can continue to grow and develop as the world changes around it.
It is an honor, and an inspiration, to work on this planning effort and to observe an arts institution that is doing so much, so well.
Calling all HuffPost superfans!
Sign up for membership to become a founding member and help shape HuffPost's next chapter