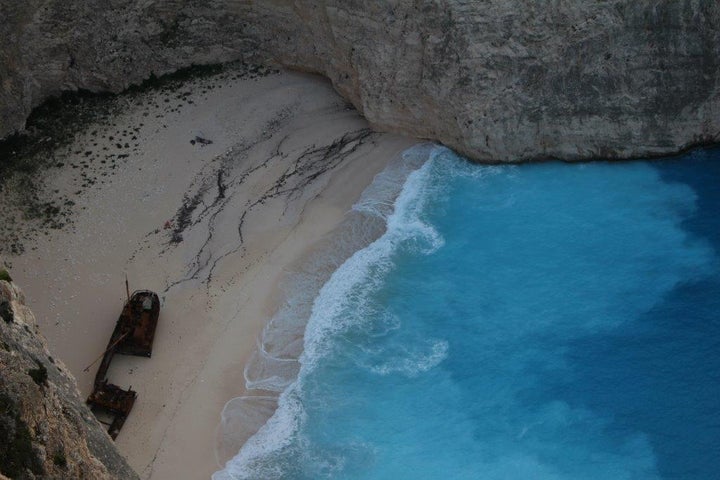 Today, CBS National News phoned me as a resident Greece expert to comment on another senseless, apparently alcohol-induced loss of life that occurred over the weekend. This time on the Greek Island of Zante or Zakynthos.
I was driven to tears reading the Washington Post story about another young person taken from us too soon.
Bakari Henderson, 22, was with friends at a bar in Laganas, a tourist village on the island of Zakynthos, when the fight occurred early Friday morning. It began when another customer approached Henderson, and the confrontation quickly escalated to a fistfight outside, where more people beat Henderson, according to state news agency ANA-MPA. It is not known whether his friends were involved in the altercation.
Everyone has a right to a few beers or cocktails while on vacation. Being beaten to death in front of a bar on an exotic island is a dastardly and horrific event, and the assailants should be punished to the fullest extent of the law.
From the ages of 16-24, I spent many a summer on beaches and in bars on the Aegean islands of Santorini, Ios, Naxos, Paros, Mykonos and in Ibiza in Spain. At the end of the evening, people went back to their pensions for a night's rest, before sleeping off their hangovers on the beach. Out of control hooligan behavior, even brawling in bars was rarely seen.
While the events of the cowardly attack continue to unravel, eight people, mostly of Serbian descent, have been arrested in association with the brutal beating of the 22-year-old American.
The forested island of Zakynthos is on the lesser visited western side of islands in the Ionian Sea. Sadly, many Americans miss out on the many outstanding hidden white sand beaches of Corfu, Kefalonia, and Zante/Zakynthos.
The island would not strike you as a big party destination. However, low-cost carriers the likes of Easy Jet and Ryan Air haul in package deal vacationers for a bit of fun in the sun. Most arrive on this breathtaking island to visit Navagio Beach with its shipwrecked boat left on the beach, and probably the most stunning beach in all of Greece. The Blue Caves leave incoming tourists bedazzled by its illuminated, out of this world shade of turquoise waters, created by the suns reflection of the cave rock formations sculpted over thousands of years.
Yet some arrive in search of a week-long drinking binge, in a competition to out drink one another. Many times the end result is a not so cozy cell in a Greek jail, or, in certain instances even been sent home, cutting short that dream vacation.
Young people have been flocking to the sun-drenched islands of the Mediterranean since the '60s. I just can't recall many circumstances involving such of control behavior.
Whereas no one nation leads the way in drunk and disorderly conduct, some travelers from the U.K. have been at the forefront of more than one recent elixir induced episode.
The authorities have been called in on numerous occasions to break up rowdy bar fights, that can extend onto Greece's pristine beaches.
Clearly, the Greeks are on top of their game in curtailing such matters of blatant intoxication.
Greece is one of the top 20 visited countries in the world. The Greek GNP relies heavily on the travel and tourism sector. Visitors are a necessary means to a sluggish economy.
Sadly, these episodes can and do happen everywhere in the world; as well as your own home. We've all seen out of control behavior somewhere on holiday, from South Beach to Bondi Beach; from South Padre Island to the island of Koh Samui in Thailand. Unfortunately, too regularly nowadays.
We hear these tragic tales far too often. Here was a young man in the wrong place and at the wrong time, just starting adult life. Starry-eyed, filled with dreams and aspirations and probably on cloud nine just to be on an epic vacation in Greece.