Imagine a savvy entrepreneur or investor heading over to Silicon Valley excited about the resurging tech boom taking place right now. Sprawling college-like campuses are being built to house the brightest geniuses, who are responsible for building the sexiest companies our country has ever seen. The entrepreneur is flush with cash and wants in on the boom. The only caveat: they are allowed zero personal experience or business acumen specific to technology and not allowed to employ any of the geniuses working on the aforementioned campuses. In short, our savvy entrepreneur would invest millions of dollars into an industry they know nothing about, in which they have no experience, and where they won't be able to rely upon or hire any legitimate insiders. This is in fact the exact scenario living itself out every day in the booming medical marijuana Industry.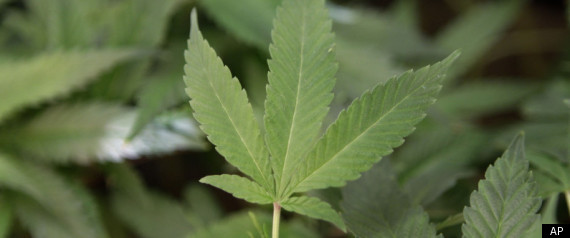 The entire country is abuzz with the Marijuana Green Rush, and the topics and conversations revolve around the impossibly hypocritical legalese, the allure of getting into the drug game, and the medical efficacy of marijuana, but nowhere do I hear or read about the most consistent, unavoidable dilemma facing the industry: The fact is that there is no practical way to license law abiding, successful citizens and expect that those individuals are in any way prepared to responsibly manage a marijuana operation.
In Massachusetts, for example, one must provide proof of access to $500,000 in liquid money and pass an extensive background check with no record of a drug-related felony in order to apply for one of the 35 available licenses. These licenses also require each dispensary to grow its own marijuana. Those 35 dispensaries are going to be serving a population of over 6.5 million people. According to Massachusetts law, a patient can qualify for medical marijuana access if they are diagnosed with cancer, glaucoma, positive status for human immunodeficiency virus (HIV), acquired immune deficiency syndrome (AIDS), hepatitis C, amyotrophic lateral sclerosis (ALS), Crohn's disease, Parkinson's disease, multiple sclerosis, and other conditions as determined in writing by a qualifying patient's physician. We are talking some seriously insane volume for each of these 35 stores.
Back to our well-heeled qualified licensee. This stand-up citizen is going to have to figure out how to grow marijuana on a scale, which only a few dozen people in the entire country have any experience doing, and none of those people are going to be able to pass a background check. Arizona granted 98 licenses for marijuana dispensaries in 2012, and at this time there are less than 30 operating businesses. These licensees are successful enough businesspeople that they were able to persevere through a two-year process in order to gain control of one of these illusive winning lottery tickets. But as savvy as they clearly are, they still don't have any experience in the business of marijuana. If an operator in Arizona is not open for business by August 7, 2013, they lose their license. These people spent years and significant resources to obtain a license and can't even get their doors open.
It is indeed an exciting time for this fresh, booming industry, but why is it that just because we are dealing with pot everyone all of a sudden throws standard business practices out the window and is convinced they will figure it out as they go? All you need to do is take a look at Arizona and realize that strategy has a less than desirable outcome. The best advice to those enthusiastic about participating in the emerging industry is to connect with an expert. A real expert isn't some kid in his apartment growing pot or an old hippie that calls himself a "Master Grower." In California (legal since 1996) and Colorado (legal since 2000), it is a more mature industry so, people actually do exist, just fewer and farther between.
Remember, if you are getting into this industry for the first time, you are in "investor," which is different than an "operator." Investors coordinate capital and personnel to create successful companies.
Calling all HuffPost superfans!
Sign up for membership to become a founding member and help shape HuffPost's next chapter