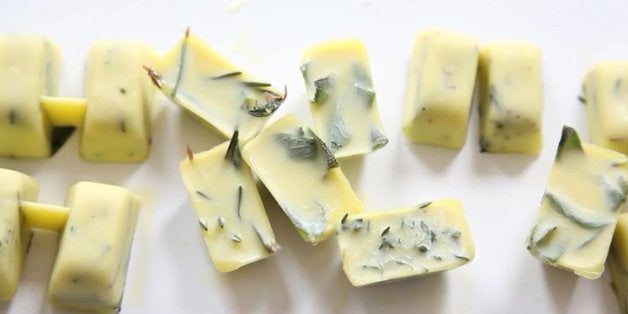 Inspired by conversations on the Food52 Hotline, we're sharing tips and tricks that make navigating all of our kitchens easier and more fun.
Today: KatieQ's worthwhile hack for preserving herbs requires nothing more than an ice cube tray and olive oil.
It's really annoying when a grocery store sells the biggest bunches of herbs known to man and you just can't get through them fast enough. You only need a few sprigs for your dinner, so what are you supposed to do with the leftovers? KatieQ suggests grabbing an ice cube tray and olive oil. It's a trick you won't regret incorporating into your repertoire.