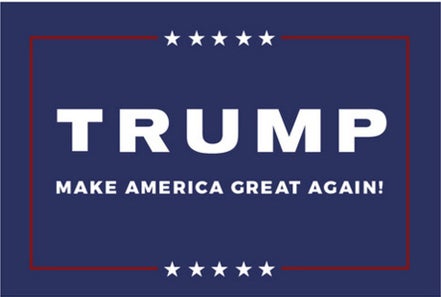 While I was waiting to board my plane early this morning, I overheard a white businessman talking on the phone about the election outcome: "Listen, Clinton was a bad candidate and Trump will be a bad president. I'm upset by the results and this will have some consequences. But hey, I'm over 60, my kids are doing well, it won't affect me that much. There will be enough checks and balances. I'll get over it in a few days and we'll see what happens." He's probably right. For someone like him, he's probably right.
But for many of us, it won't be quite that simple. Women, people of color, LGBT individuals, immigrants, lower income communities ― including those who voted for him ― and many others will bear the brunt of the consequences of his presidency. Not just during his term, but for many years to come. For those of us who experience marginalization every day, we cannot afford to let this slow down our progress. For those of us who recognize their privilege, like that businessman, we cannot just shrug and go on with our lives.
The only choice is to keep fighting for an inclusive society that works for the country we are and are going to be, rather than the country we have been. We hoped love and reason would trump hate and ignorance, but hate is a symptom of fear, and fear has the potential to make us unreasonable and immune to love. The Trump rise was built on the exploitation of fear and hate, and as his presidency unfolds, we cannot let fear and hate take a hold of us, too.
Up until last night, we had a chance to change the outcome of the election, and we weren't able to. Now we have a chance to impact the outcome of the Trump presidency, and we will be able to if we start now and give it our all. If countries get the leaders they deserve, perhaps Trump is exactly the president we needed to elect at this moment. He tapped into something deep and real that has always been beneath the surface, and he woke a sleeping giant. Now that it's out in the open, it's up to us to do something about it. Sunlight is the best disinfectant.
We need to examine how this situation reflects the problems with our political and economic system, culture, structural inequalities, media institutions, foreign influences and so on, and take shared ownership in addressing those challenges. And what do we truly know about Trump's passionate or reluctant supporters, not in generalized terms, but do we know who they are as individuals behind the stereotypes? We do ourselves a great disservice by casting them as bad people, because most of them are not. We all determine our best option within the context of our reality, and for one reason or another, this was theirs. So can we start by listening to each other to hear not what we want to hear but what is being said? Listen not to respond but to understand. Listen not to judge but to recognize the humanity in those we consider "other," as a starting point for reconciliation and unity as we move forward.
But first, we need to take stock of the situation and do some soul-searching. This is not one of those "just brush yourselves off and keep going" kind of moments. It is an opportunity to intentionally live into the emotions that this has brought up and to engage in dialogue with each other. Actively processing this will help us to heal and create space for what needs to happen next. But let's not heal so much that we render the scars invisible and get comfortable or become complacent. And not so much that we stop building on the work we've done so far and the change the Obama administration has set in motion. But enough to feel whole and empowered again to take charge of our lives and our collective future as a people, as a nation and as a world.
America hasn't shown its best side over the course of this election, so perhaps now we can actually make this country great again. As Secretary Clinton so gracefully mentioned in her concession speech, let's get ready to work within this new context to foster love, respect, inclusion, safety, prosperity and justice for all, wherever and however we can.
Minjon Tholen is a Diversity & Inclusion Strategist based in Washington D.C. Connect with her on Twitter @minjonce.
REAL LIFE. REAL NEWS. REAL VOICES.
Help us tell more of the stories that matter from voices that too often remain unheard.