It's hard to think of a political candidate who's induced such a mixture of horror and comic glee as Donald Trump. In fact, his most lasting legacy may be an unprecedented mother lode of Trump-inspired art, comedy, and commentary.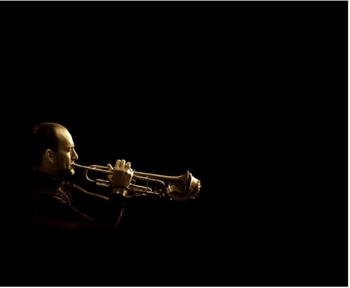 So just when you think you've seen every type of "Trumpedy" possible, along comes the ulta-prolific composer, producer, arranger, multi-instrumentalist, songwriter, and yes, trumpeter Michael Leonhart, with a musical homage called "Ronald Rump," performed by his Michael Leonhart Orchestra and featured on YouTube.
Even if you think you've never heard of Michael Leonhart, you've almost certainly heard his work. The son of famed jazz bassist Jay Leonhart and sister of singer Carolyn Leonhart-Escoffery, Michael's musical career was already off and running while in high school, making news as the youngest Grammy winner to that date (1992). Since then, in addition to his own seven albums, he's worked with an impressive roster of notables, including James Brown, Yoko Ono, David Byrne, Levon Helm, Brian Eno, Ringo Starr, Wynton Marsalis, Todd Rundgren, DJ Spooky, Bonnie Raitt, A Tribe Called Quest, Brian Eno, Boz Scaggs ... and that's just scratching the surface. Oh, that little Mark Ronson/ Bruno Mars number, "Uptown Funk"? That would be Leonhart on trumpet. (See his full discography here.) Since the mid-90s he and sister Carolyn have been mainstays in Steely Dan -- both the touring band and their records; Donald Fagen's 2012 release, Sunken Condos, was co-produced and co-engineered with Leonhart, who also played over a dozen instruments on the album (including drums, under the pseudonym "Earl Cooke Jr.").
Now you can add political satire, in the vein of Zappa, to the long list of Leonhart's accomplishments. As a composer, he heard tantalizing musical possibilities in the blowhard locutions of The Orange One; he was especially struck by the way Trump's bombast has helped to stir up an avid following. Leonhart explains that he became fascinated by "the sound of someone who has such bluster, who can command attention just because of what he sounds like. He's like a carnival barker."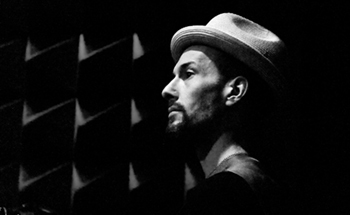 For "Ronald Rump," Leonhart pulled clips of various Trumpisms and used them as staggered compositional elements, each word underlined by a chorus of horns, with farce and static-y paranoia dripping from each note. It's a sharp, visceral, and funny musical commentary that pretty accurately projects a Trump-evoked cosmic discord.
Although Leonhart is currently on the road with the Steely Dan "The Dan Who Knew Too Much" tour, he says he'd like to make a suite out of "Ronald Rump." Since multi-tasking seems to be in Leonhart's DNA -- he says that he always has a few projects going at any time, with "enough material in the can for a few albums" -- there's a good chance we'll see the next installment soon.
Photos courtesy Michael Leonhart, used with permission.
Top: Elmar Lemes
Bottom: Bill Burke
Calling all HuffPost superfans!
Sign up for membership to become a founding member and help shape HuffPost's next chapter