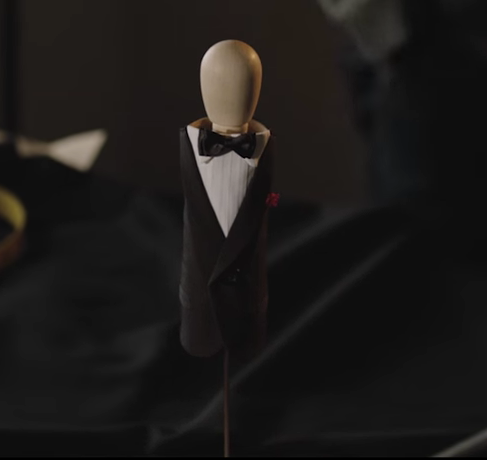 A new tuxedo designed for the male sex organ puts "de boner" in debonaire.
Created by Lelo.com, a Stockholm-based sex products company, this tuxedo for the tallywacker stays on the shaft with the help of a band that, to quote the website, "slips comfortably behind the male undercarriage."
The ballsy product came during a discussion about the gap "between the expectations for women to dress sexy and the expectations for men," Lelo CEO Steve Thomsen told The Huffington Post.
"Not only is there an imbalance in those expectations, there is a huge lingerie industry to cater to it," Thomsen wrote in an email. "That speaks volumes about our cultural view of sexual roles: men are sexual and women are sexualized."
Thomsen said the company decided to create "some kind of intimate apparel for men." After that, the penis tux "took on a life of its own."
The $29.95 price might seem steep for a product that only fits six inches of a man's body -- give or take an inch -- but customer reviews (the validity of which we can't independently verify, but hey, it's a penis tux) on the website suggest that more than thumbs are sticking up for the product.
A man named "Bill" said he "felt like James Bond (in a weird but sexy way)" and "would recommend this to any who likes to have fun in the bedroom."
A woman named "Jacqueline" also had good things to say.
"Tuxedos on men is my Achilles Heel and I just had to get this for my husband," she wrote. "We had a great laugh whilst using it, which is always a bonus."
Thomsen said the Tux isn't designed to be worn during sex. It's more about setting a mood. Still, he doesn't want to "dictate how any Lelo pleasure products should or shouldn't be used."
Not sure dressing up your John Thomas like James Bond is your idea of fun? Maybe this SFW video will change your mind.