In late fall and spring, ships reposition from Europe back to the states. If you're lucky and savvy you can have a bargain adventure as the crew paints and otherwise spiffs up the vessel around you.
A couple of years ago my beau and I took a repositioning cruise on the Azamara Journey -- we wanted to make sure we could spend a couple of weeks together in a small cabin with lots of days at sea and remain smitten.
Our cruise started along the Mediterranean from Barcelona to Alicante, Spain then to Gibraltar and the Portuguese island of Madeira. Our last landfall before heading six days into the ocean and on to the Bahamas and Miami was La Palma in the Canary islands.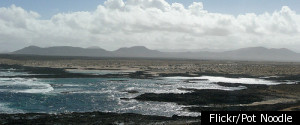 Columbus sailed from the Canary islands as the last known land mass on his way to discover a route to India on an uncharted sea. He was busy and we were too.
I doubt the Nina, Pinta or Santa Maria had slots and shows and virtual bowling. Well, maybe a Spanish crossword puzzle ("Hmmm... four down... what we hope the earth is not ...").
A Day in the Middle of the Ocean
Up early, at 7:30. Not sure what I'll choose to do today. I decide not to "walk a mile" along the jogging track. I'll walk later. I could join the sunrise and stretch or sudoku and crossword at 8, but instead breakfast in the cabin. I usually have juice, a bagel and coffee, trying desperately to minimize the 7-pound weight gain of most passengers.
At 9 am there's a service club get-together, or a special interest trivia ("All About Aviation"), at 9:30 shuffleboard, and at 9:45, visual trivia ("Flags of the World"). I pass on all. Shuffleboard is a cliché for elders and I'm not up on flags except for stars and stripes.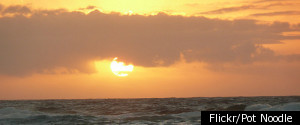 By 10 am most passengers are out and about and can choose from an Adobe Photoshop lesson in the computer room, a bridge players lecture, and a Smithsonian lecture on the Poles by the institution's director for marine science. No. I'm bi-polar myself (as in "having traveled to Greenland and Antarctica") but the Smithsonian lecture will later be shown on my in-room tv, so I can catch it later.
I'm thinking "Arts and Crafts: Santa's Underwear." Sounds more mysterious than shuffleboard but do I really care whether Santa chooses briefs or boxers, or even goes commando?
At 10:15 there's Tic Tac Toe Putt, which sounds like golf for dummies. At 10:30 more hard choices, including a fitness seminar on detox for weight loss, or Pictionarions (who names these crazy sounding things in the daily bulletin?). Being a nice Jewish girl, I'm tempted by a latke cookoff. But I definitely do not need the calories and heartburn.
A cha-cha lesson is given at 11 by Maryanne and Jeff, master dancers; but Beau and I already had a mambo lesson and I have cha-chaed since I was a teen in Miami Beach, so no need. At 11:15 I could attend a tanzanite seminar given by the nice man in the jewelry shop who no doubt wants to tempt us to buy a bauble but I had bought myself one of those purplish-blue stones as a special gift to myself in Tanzania, shortly after my husband died eight years ago. Pass.
11:30: it's Team Trivia. Games are overheated and loud, so I skip that and also the Spot the Fake raffle draw. I think I'm already pretty good at spotting fakes, like the Salahis.
So it's lunchtime. And up to now I've done nothing but eat breakfast. Reading about all those activities has worn me out. I think I'll nap by the pool, after checking out the buffet, where I especially like the Indian specialities and sushi.
After a bigger meal than I intended, the activities continue. If passengers are into gambling, the casino features Texas Hold 'Em tournaments through the afternoon and evening, and $500 Mega Bingo and a Poker Slots Qualifying Round. As my dad was a pro gambler, I'm innoculated from these surefire ways of losing money.
Throughout the early afternoon the activity continue: there's an Improv Acting Class, an Art Preview and Live Art Auction. We can sign up for the Talent Show, play Duplicate and Social Bridge, or take a Broadway Dance Class. Or we can join the Azamara High Seas Choir, or play a Virtual Home Run Derby.
I finally do something social! At 2:15 I play Battle of the Sexes. Men and women vying for points throughout the cruise, answering trivia questions. As I was long ago on Jeopardy!, general knowledge is my thing and I make some contributions ("The Statue of Liberty was modeled after the sculptor's mother" ... "The three longest rivers are the Nile, the Amazon and the Yangtze ....")
After the exhausting rigors of that game I decide to indulge in teeth whitening the next day day in the spa (hope it's a calm day or I'll wind up with bleached lips), while Beau will get a haircut. I'll skip acupuncture or the cellulite reduction program. I can't imagine needles placed in my body on rough seas. Bleached lips would be bad enough.
3:30 to 4:30 is time for "Elegant Tea" up in the fancy restaurant on the top floor, with harp music and scones and such. I'm still full of sushi, so pass. For harder drinkers there will be a later cocktail party and a martini tasting and (not surprisingly) a "Friends of Bill W" meeting. These discreet meetings are offered daily on most ships where alcoholic temptations abound.
Before the sun sets on the high seas there's another late-afternoon computer class, and photo op with Santa (never to early to haul our Santa) with or without his underwear. And all kinds of dancing, music and cabaret entertainment long into the night. Tonight's featured performer was a backup singer for Barbara Streisand. Last night there was a comedian-magician and the night before a young guy who played a xylophone-synthesizer. Okay, it isn't Vegas, but it's a small ship, remember -- only 500 or so onboard.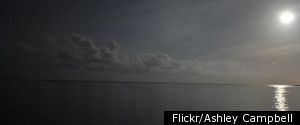 For dinner we have a choice of two fancy restaurants on the top deck, plus the buffet restaurant, and the main dining room. We choose the dining room and sit with two other couples who seem to have participated in most of the activities. They look tired. Tomorrow night we are invited to dine at the captain's table with our big Greek master of the ship. The poor man has to host table after table of us throughout the crossing.
Santa arrived before bedtime, offering cookies and punch in the ship's library. Some passengers wrote him a letter hoping to win another contest. I just sat on his knee.
I hope you get an idea of the options of a repositioning cruise, even if you don't opt for them. Days are as active or as sedentary as you wish, and because we cross the ocean in iffy conditions, at true bargain rates.
And I did accomplish a few independent things on this day: I wrote this post. I read a bit of The Last Chinese Chef. I checked my emails. I walked up and down stairs, and a couple of miles on the jogging track. I watched CNN as our satellite reception faded away. And before bed, as our ship headed further west on swelling Atlantic waves, I perused tomorrow's completely new list of activities, placed on our pillow along with a chocolate.
So thanks, Columbus, for leading the way. And thanks, Beau for inviting me on the same voyage path over 500 years later. (I now admit, some cruise activities omitted here. Let's just say I save my energy for the things that count, Atlantic crossings or not.)
And in case you're interested, Beau and I got along great. In fact, he's now my husband.