When I came out of the closet in college in the late 1980s, I thought I was a unicorn. That is, I believed that I was a mythical creature. Surely I was the only gay Asian-American person in the universe. All the gay spaces that I belonged to were white, and all the Asian-American spaces that I belonged to were straight. There couldn't possibly be others like me!
Never in my wildest imagination did I think that, some 25 years later, I would be attending a national conference of approximately 350 lesbian, gay, bisexual, and transgender (LGBT or queer) Asian-American activists and allies in Washington, D.C. Nor would I have ever imagined that I would be invited to a White House briefing about issues of interest to the queer Asian-American community.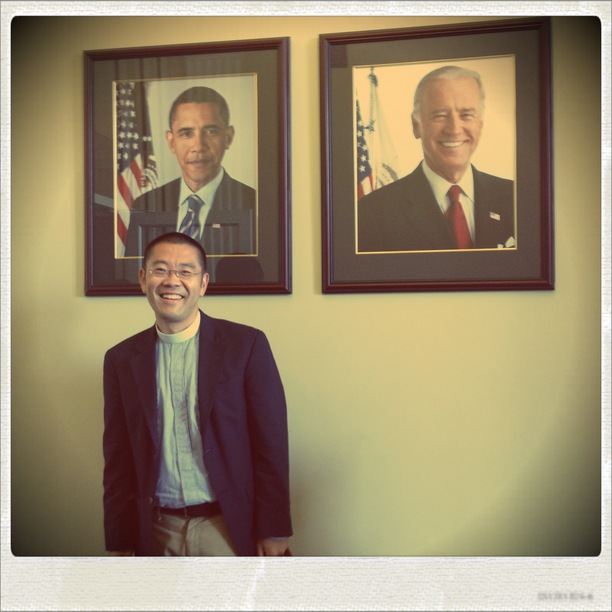 The conference, "Presence, Power, Progress," was organized by the National Queer Asian Pacific Islander Alliance (NQAPIA), an umbrella organization of LGBT East Asian, Pacific Islander, South Asian, and Southeast Asian organizations in the United States. This was only the second national NQAPIA conference, the first one being in Seattle in 2009.
On Thursday, July 19, the day before the conference officially began, I attended an interfaith convening of LGBT Asian Americans who were interested in faith-based issues. It was an amazing experience to sit around a table with queer Hindu, Muslim, and Christian Asian Americans and talk about how we could support those in our communities who were struggling with issues of race, sexuality, and spirituality.
Later that afternoon, I was privileged to attend a briefing at the White House by Obama administration officials about issues that were of interest to the LGBT Asian-American community. The three-hour briefing touched upon a number of important issues, including immigration, bullying, international human rights, and HIV/AIDS. We even heard from Chris Lu, the president's Cabinet Secretary and the highest-ranking Asian American in the administration.
The conference itself lasted three days -- from Friday, July 20, through Sunday, July 22 -- and offered numerous panels and workshops to the participants. One highlight for me was speaking at a workshop for LGBT Asian-American Christians who were wrestling with heterosexism and homophobia in their churches. The workshop was led by Jess Delegencia, the Asian Pacific Islander Roundtable Coordinator at the Center for Lesbian and Gay Studies in Religion and Ministry (CLGS) in Berkeley, Calif.
We also had a lot of fun. There was a queer Asian-American performing-arts festival on Friday night, and there was also a festive banquet on Saturday night emceed by Tamlyn Tomita of The Karate Kid II fame (and who played Mike Chang's mom on Glee). On Sunday morning, I attended Eucharist at St. Paul's Episcopal Church on K Street with Weiben Wang, a friend of mine from GAPIMNY, the gay Asian men's group in New York City.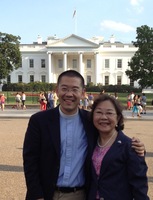 Perhaps the most exciting part of the conference for me, however, was the fact that my mom, Deanna Cheng, also attended the conference and visited the White House. My mom had been invited by the conference organizers to participate in a gathering of Asian-American parents of LGBT children and to film a public service announcement for the Asian Pride Project. Thinking back to when I first came out to my mom, I can only attribute how far we've come to God's amazing grace.
It was an incredible blessing to attend the NQAPIA conference and to visit the White House as an openly gay Asian-American man. I am grateful to the board, volunteers, staff, and co-directors of NQAPIA, Ben de Guzman and Glenn Magpantay, for making the conference happen. Most of all, however, I am grateful for my fellow LGBT Asian-American activists around the country for ensuring that no queer Asian-American person ever has to feel like a mythical creature for being honest about who she or he is -- racially, sexually, or spiritually.
Popular in the Community