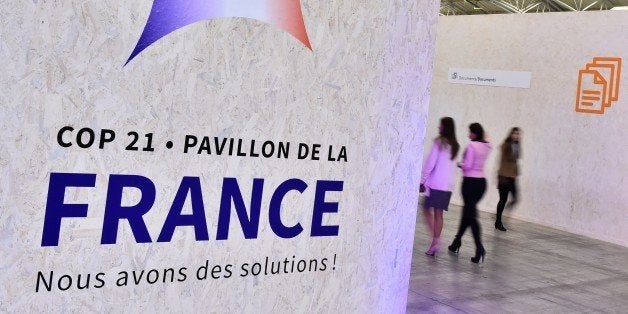 As the world's expectations rise, our prayer is that political leadership will also rise to the occasion. From November 30 to December 11, 2015, the COP 21 meeting in Paris is a unique historical moment, a critical opportunity to make the right choice. Political leaders may and should broker an agreement; but our planet is not negotiable.
In recent decades, the world has witnessed alarming ecological degradation, increasing failure to implement environmental policies, as well as an ever-widening and scandalous gap between the rich (predominantly of the north and west) and the poor (predominantly in the south and east). As we have repeatedly emphasized, these vital challenges are not primarily political or economic. They are profoundly spiritual and ethical.
Our deep-felt conviction is that all of us -- as citizens of this delicate planet that we cherish and share -- are involved in this crisis. No single region or nation can be blamed for its cause, just as no single institution or discipline can resolve the crisis. We are all in the same boat. We are all called to care. We are all obliged to respond.
By some mysterious connection that we do not always understand (and indeed sometimes choose to ignore), the earth reminds us of our vocation and obligation to protect our planet and its natural resources, to preserve and sustain it for our neighbors and for future generations. We will surely be judged by the urgency with which we respond to the ecological crisis of our age. The earth still has the resilience to heal, but only if we allow it to survive.
Unlike former generations, today we have no excuse. We have all the data and resources at hand. Yet, the crisis that we face has less to do with the environment and more to do with the way we perceive and treat the world. We are treating this earth in an inhumane and godless manner precisely because we see it in this way. Unless we radically change the way we perceive the world, unless we voluntarily transform our pattern of consumption, then we will simply be dealing with symptoms, rather than with their causes.
The responsibility of political leaders in Paris over the next few days is crucial and urgent, especially in the aftermath of recent dark events in the city of lights. Their responsibility is compelling and desperate, particularly in view of the alarming flight and global plight of refugees. But it is imperative and authoritative when we consider the rise in temperatures and sea levels, the extinction of forests and species, or the extreme changes in weather and excessive impact of mining. In Paris, let the political agreement be ambitious and the legislative action tenacious.
An unprecedented gathering of world civil and religious leaders planned to be in attendance for the United Nations Climate Change Convention. We have witnessed an exceptional groundswell on the grass-roots level. Even where politicians are uncertainty and apathy, citizens of the world are resolved and undaunted.
Capacity crowds were to attend and march, pray and fast, in a revolutionary crusade to save the planet. Sadly, the multitude will be more moderate. But the momentum remains undiminished, the optimism undimmed. The entire world is still watching. The entire world is still waiting. The entire world is still wishing.
If political leaders have hitherto been cautious -- uncertain at best and unresponsive at worst -- then it is time to represent their people and nations. If political policy has hitherto been slow -- nominal at best and unsupportive at worst -- then it is time to speak out and take measures. If political action has hitherto been slow -- at best inadequate and inconsistent, at worst fruitless and futile -- then this is surely the time to ensure that it is not too little and too late.
Political leaders must choose and act with responsibility, with clarity, and with commitment. They must look for answers outside of their comfort zone, beyond familiar patterns or politics-as-usual. They must choose to care for the vulnerable and fragile, no longer to ignore the marginalized and suffering.
And religious leaders must persist in recalling and revealing the mystery of creation. There is a divine spark in the whole world and we must remind people that the value of our planet is much greater than any individual, corporate or national interest. It is the moral obligation of us all to rediscover and reaffirm this compassionate vision of God's gift of creation.
Related
Popular in the Community