These men are helping to shape the dialogue around what it means to be black with a bold new statement.
Photographer Justin Fulton, 28, and artist-educator André D. Singleton, 29, are the creators of The Very Black Project. It's a celebratory pro-black initiative that they started nearly a year ago which celebrates the beauty and diversity of blackness through social activism and selling T-shirts with the project's name.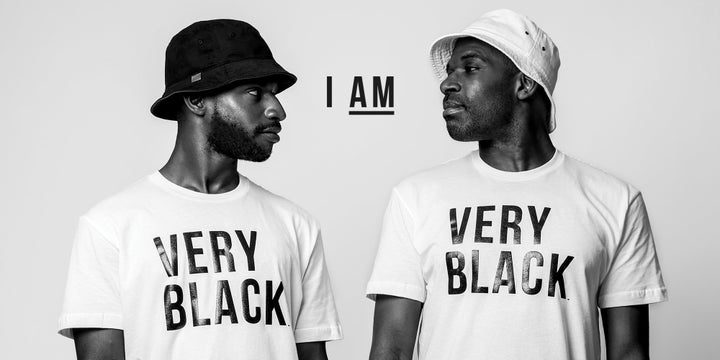 The Brooklyn-based duo said that the initiative started with "kitchen talks," conversations between the two, where they would reflect on their own personal experiences of growing up black and gay in America. Fulton and Singleton told the Huffington Post in an email interview that Very Black was born in 2014 when they began to include others in those conversations as a way to encourage people to share their stories and learn from other's unique experiences.
As artists by trade, in March 2015, Fulton and Singleton started selling T-shirts with the words "Very Black" largely printed on the front at black venues and community events such as the MoCADA Soul of Brooklyn Festival and AFROPUNK Music Festival. At these events, they would also ask people what being "very black" meant to them while also spreading awareness about their cause.
"We ask people how they experience the statement. The T-shirt. Us. Their experiences. Their non-experiences. That's if they care, comment or inquire. It's really engaging and no pressure," Singleton said.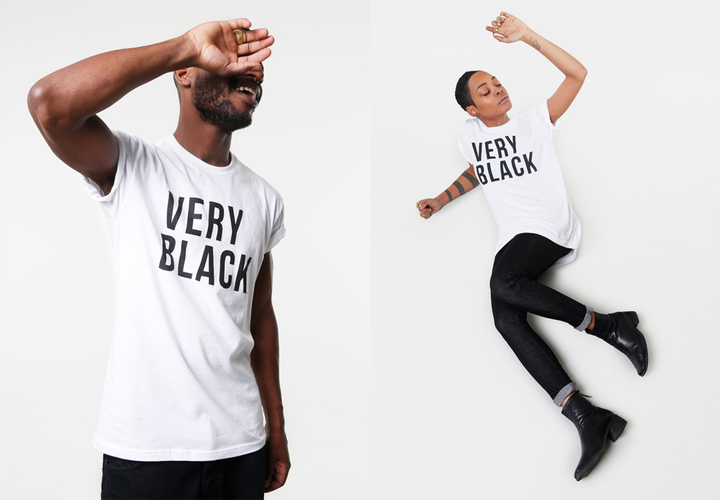 For both men, there's no single definition for the phrase "Very Black."
"It is for sure empowering, relatable, vast, inclusive and real," Singleton said. "It means a lot of things to a lot of people. We are learning as we go just as we have our entire lives."
Since their start, they've gained a huge following online with more than 15,000 followers on Instagram and are active on Tumblr and Twitter. The hashtag #veryblack has also picked up steam. According to Fulton and Singleton, the response has been mostly positive. "Nothing but love," Singleton said.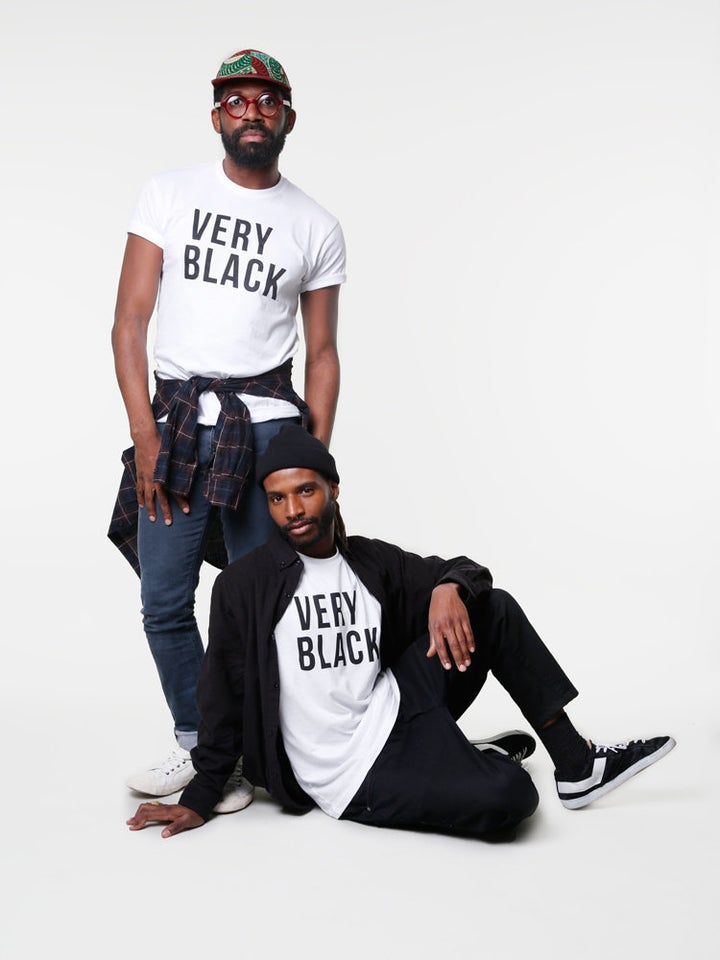 Even though their initiative promotes social awareness about the various representations of black culture, Fulton and Singleton are reluctant to call themselves activists. They said they simply want to use their experiences as black gay men to inspire others and each other.
"It's funny that because we talk about black topics we're automatically considered activists," Fulton said. "I actually never viewed myself as so in the past, but recently realized that what I'm doing creatively in and of itself is activism at its core."
Singleton, who is also a cancer survivor, echoed Fulton's sentiments. "I feel like before I had the language to identify as an activist I was already doing it simply by asking questions, supporting groups and movements that interested me," Singleton said. "I think my diagnosis and battle really fleshed a lot of things out for me."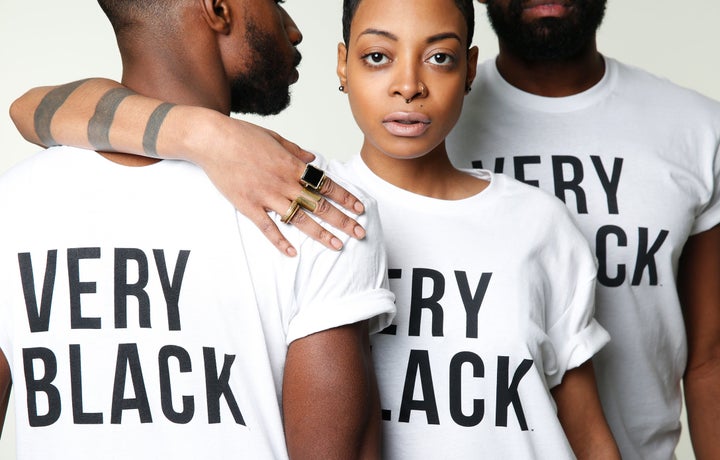 The shirts, which now come in a variety of colors, and other products are available for purchase online. Very Black recently partnered with 14+, a New York City based non-profit that builds and operates schools in Africa, to use proceeds from a special edition T-shirt and tote bag to build a school in Zambia.
Fulton and Singleton both said that Very Black does not seek to alienate anyone on the issue of race, and that their message extends beyond the black community.
"For black folks that identify as black they will for sure feel and be affirmed," Singleton said. "Others will have the opportunity to engage in another experience and learn."
Follow HuffPost Black Voices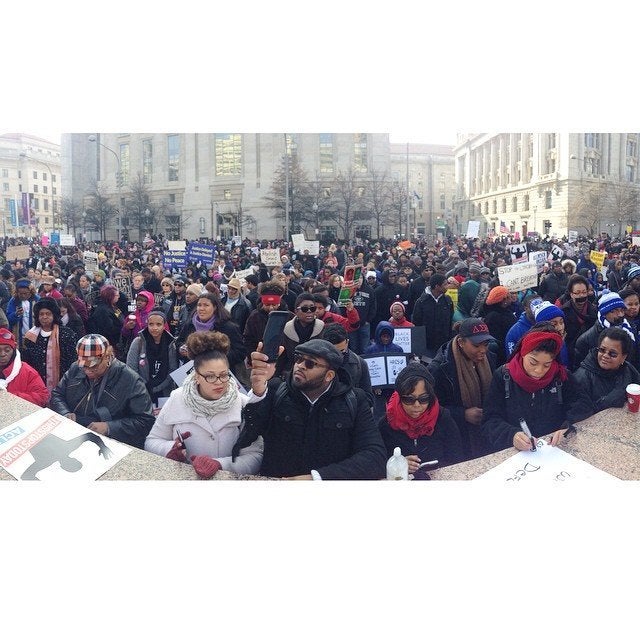 Powerful Black Lives Matter March In Washington
Popular in the Community