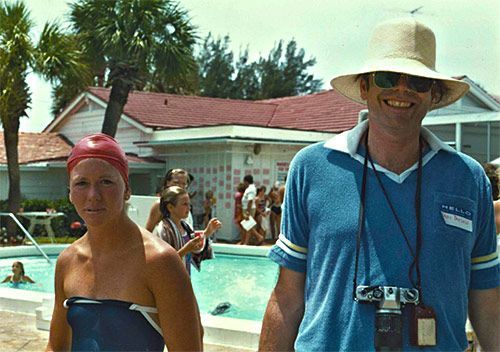 Sunday night marked the first time in my adult life that I've watched the USA Swimming Olympic Trials on television without a drink in my hand or sorrow in my heart. About halfway through the broadcast, I noticed that I'd been wringing my hands in nervous excitement.
Each one of the competitors in the water wants to go to Rio with every fiber of their being. But only the top two finishers will make the team. The others will have to train for four more years before trying again — if they can hold out that long. Age and injury are a swimmer's mortal enemies.
In the first event of the trials in Omaha, swimming-legend and Olympic-veteran Ryan Lochte came up short in 400-meter individual medley. He finished in third place, battling a pulled groin as well as the competition.
"I did everything I could," Lochte said afterward. "And it just wasn't enough."
I know the feeling, on a smaller scale.
While watching the previous seven Summer Olympic Games — Seoul, Barcelona, Atlanta, Sydney, Athens, Beijing and London — I battled an ongoing sense of loss despite the fact that my entire youth was defined by winning in the water.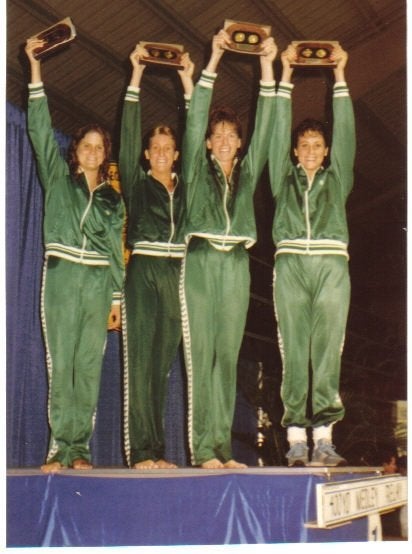 Swimming thousands of yards, twice a day, six days a week, from the age of 8 to 18, stretched my body to its limits. By the time I finished my senior year at the University of South Florida — a career that including making the Olympic Trials cut in the 50-meter freestyle and winning a National Championship — my right rotator cuff had all but given up holding my shoulder in place.
The surgery (pre-arthroscopy) tightened my tendons so much that I lost significant range of motion. Besides, there were no professional swimmers in the mid-80s. Being done with school usually meant being done in the pool. And having bad shoulders almost always meant saying farewell to the water.
Even though my identity abruptly ended, I continued to define myself as a sprinter. I found ways of turning life into a contest of reflexes and cunning, just like racing two lengths of the pool in less than 24 seconds. I'd race through shopping markets, trying to beat previous splits for getting groceries and getting out. I'd guzzle bottles of beer, wine and vodka in fleeting attempts to feel better.
I did laps around the world: going from one place to another in search of new victories. A few months before the 1988 Summer Olympics, I landed in South Korea with the sole purpose of being in the natatorium when some my former competitors took the starting blocks. If my archrival in college, Angel Myers, earned the gold in the 50-meter freestyle, I'd have bragging rights. I'd beaten her in the last race of my career, the one in which I'd qualified for the trials—the one that ruined my shoulder for good.
But Myers never made it to Seoul, testing positive for performance-enhancing drugs shortly after the Olympic Trials. From the stands, I watched as a childhood competitor named Mitzi Kremer earned a bronze medal for her place on the 4x100-meter freestyle relay.
I tried to outrun thoughts of swimming for the next two-and-a-half decades. I immersed myself into subsequent identities as a party girl, a writer and a mother. Holding off feelings of failure felt like my lone triumph. Whenever I felt ahead of the game, the Olympic Trials came on to remind me of whom I never came to be.
Right after the London Games, coinciding with my neurologist father's death from Alzheimer's disease, I spent the better part of a year on a psychiatrist's couch. I talked with her, compulsively and obsessively, about a "sea of lonely" raging deep inside of me. An emptiness stemming from two great losses: the pool and a parent. An emptiness I filled with booze.
My father had taught me to swim. And I'd been drowning in grief— for him and me— until my doctor offered a life raft out of my solitary sea.
Come sit on the shore with me and we'll watch the water ebb and flow together.
We sat for a good long while; therapy turning into my first-ever distance event. Together, we let sadness run its slow course.
Which brings me to Omaha's pool Sunday night and televised coverage of the Trials and attendant tribulations. With each swimmer's arm raised in victory, I raised my own in celebration. My right shoulder stiff these days from carrying grand babies — not old wounds. Qualifying for the Olympic Trials will always be one the great victories of my life, but it no longer defines or burdens me.
And neither does alcohol.
Related
Popular in the Community