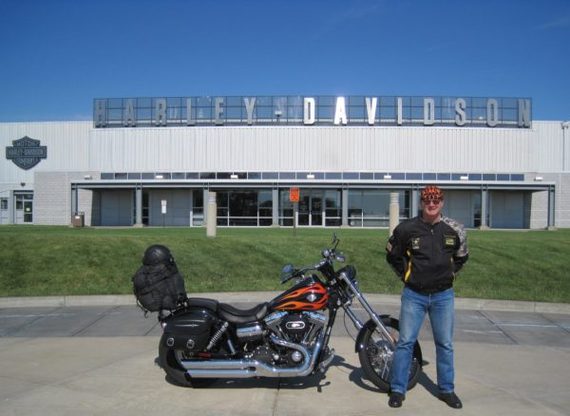 The premise of retired army civil affairs Colonel Christopher Holshek's latest venture -- and adventure -- can be succinctly stated: When we become better citizens, we become a better country. When we serve our community, we serve our country.
Now, he is doing it again, but this time to promote community service and citizenship. The motorcycle ride, called the National Service Ride, starts and ends September 6th, the day after Labor Day. The beginning point: New York's lower Hudson Valley.
Holshek was inspired by a life in service, which included a 30-year career in the army. He says he is bringing home what he learned from an unusual career in working "the many spaces between" citizen and soldier, war and peace, here and abroad. He commanded the first civil affairs battalion to deploy to Iraq, which entails transitioning a country from war to peacetime. The posting is rare; the number of officers with similar postings is about a dozen. He also served as senior U.S. military observer and chief of civil-military coordination for the United Nations in Liberia, among others.
Anna Shen spoke to him about his new project and why he feels that the future of our world depends on each one of us taking our own journey to find out who we are and what we are willing to do to face today's challenges.
Q. Can you tell me about the National Service Ride?

The National Service Ride is an experiment of a sort and links up the idea of motorcycling's appeal for personal freedom and mobility, while connecting people around the country. Our goal is to connect people and have them move forward, separately but together.
Anyone can join. Our goal is to generate a more positive narrative and help pass the baton of leadership. We'll stop at schools and other places for events hosted by partner organizations in locales around the country. By encouraging and empowering people to do good work and help solve common problems through service in their own communities, they also become better Americans and while building new skills they can take into the workforce.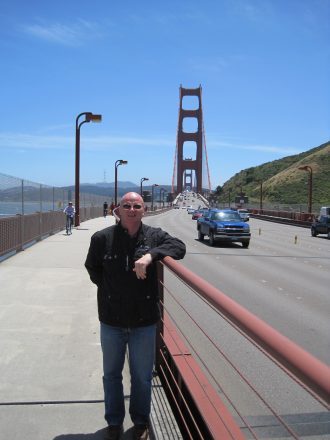 Q. Seems like quite a challenge. Why are you doing this?
A. Too many of us are looking around and blaming the government or someone other than ourselves for what we think is wrong today. But if you want to see things get better, start by looking in the mirror and asking: "How can I contribute?" The more you do that, the more you see what's right and good in people and things.
So it matters less what you do, but that you are doing something for others, here and now. We need to remember that the greatness of the United States -- other than its rich and unique geography, diverse demographics, and societal software codified in E pluribus unum - is that its real source of strength and change is from the bottom up more than the top down: Washington is not going to fix America; America is going to fix America.
Q. What do you want to achieve?
A. What we're looking to do here is get a national conversation going that is free of party or persuasion, goes across many lines including generational, and gets back to the basics of our participatory society as the greatest experiment in self-governance and personal freedom the world has yet seen. I believe that comes mainly by making community, public, and national service a priority. As Service Year puts it, service is "a cultural expectation, a common opportunity, and a civic rite of passage for every American."
Q. So how big do you think this is going to be?
A. As big as people want it to be. Perhaps we'll do it every year - not just because there's an election, because, as I say in the book, America is in and of itself a journey. We'll start off in the hundreds, perhaps the thousands, and see how big a dent we can make in the universe.
Q. Who is working with you on this?
A. The Ride is backed by a growing coalition of advocacy organizations, among them the Service Year Alliance, chaired by retired Army General Stan McChrystal.
Service Year is the leading initiative in the United States to improve citizenship by engaging youth to commit to community, public, or national service for one year. Areas include health, poverty, conservation, or education.
Q. How can people get involved?
A. The website has some action points, but essentially -- other than buying and promoting the book -- people can simply spread the word through the social media links linked on the website, or through their own networks. And, at the end of the day, can get involved by being a better citizen and serving their own communities.
Popular in the Community