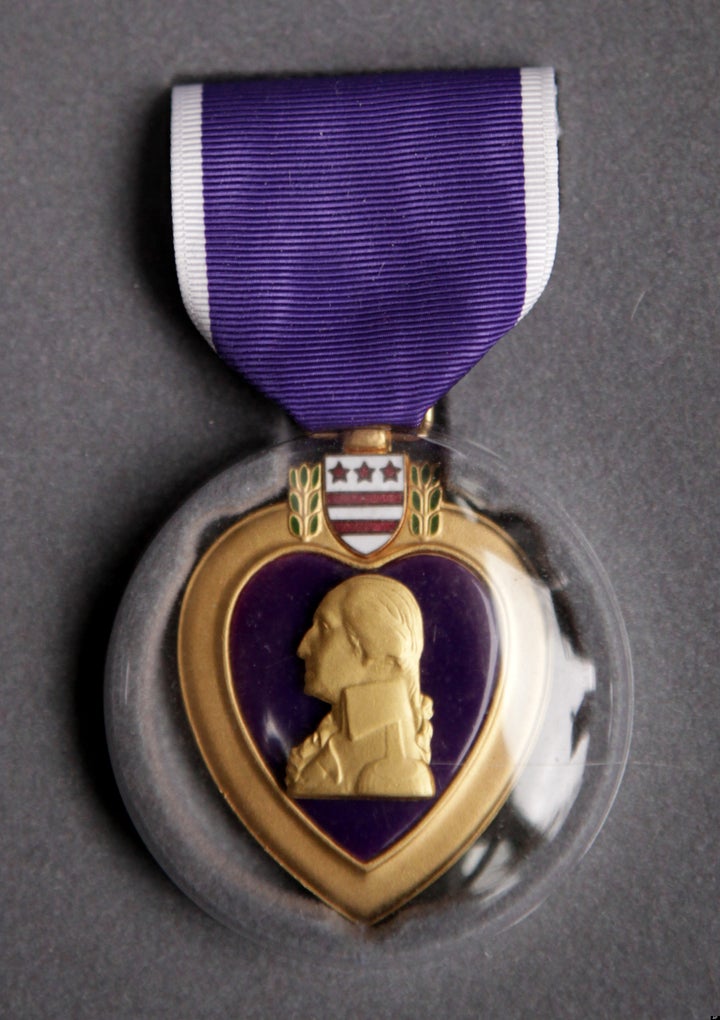 "How can I support our veterans?"
This is the question I get asked more often, by more people, from every walk of life and every part of our country. It's a great question asked by a grateful nation and speaks volumes about the generosity of a people who don't take our hard-fought freedoms for granted.
Whether it's the school janitor from my hometown of Woodward, Oklahoma, or the CEO of a multi-billion dollar company in the Big Apple, my answer to this frequently asked question is the same: Make it your mission to help empower the lives of paralyzed veterans and their families. Give these brave men and women a big salute by helping them lead full, independent, and productive lives.
Give them your support through what we are calling Mission: ABLE. What's Mission: ABLE? It is a full-on effort by Paralyzed Veterans of America to enlist every single citizen, community and company to help our heroes help themselves. To ensure that those who have worn the uniform and have been seriously injured have what they need to fully live the lives they deserve -- and receive what they need most: care, benefits and jobs.
Let's focus on just one of those needs: jobs. The national unemployment rate for veterans with severe disabilities is a shocking 85 percent. Through Mission: ABLE, we aim to turn this appalling statistic around -- and, through our vocational rehabilitation program, help our veterans get a fair shot at the American Dream, a good job at a good company. This Veterans Day, employers should make it their mission to hire more veterans with disabilities.
Veterans Day is an opportunity for everyone to really help those who live with life-altering injuries and their families who devotedly support them through good times and bad.
Make veterans your mission this November 11 and you'll be doing something that could positively change the lives of people from the Greatest Generation to the latest generation coming back from Iraq and Afghanistan. Your actions will speak volumes about how much you support them and that you are here for them.
My pledge to you this Veterans Day is that Paralyzed Veterans of America will help to empower our heroes with disabilities -- not just to live, but to live with dignity, enjoying the things they fought for: freedom and independence. We'll do this by fighting for and securing quality VA health care and ample benefits and help them get back into life through adaptive sports. We'll strive to make progress on the groundbreaking ADA to make America more barrier-free for wheelchair users. And we'll invest in the development of new treatments and cures for paralysis. With your support, we will do this free of charge for all veterans with disabilities and their families.
So this Veterans Day please take a few minutes to:
Think about the unique challenges paralyzed veterans face every day--imagine how hard it would be to do what you take for granted now...if you were in a wheelchair.
Learn more about Paralyzed Veterans of America and join us in a Big Salute to all veterans on Veterans Day at www.mission-able.com.
Thank veterans for their service.
Beyond Veterans Day, please make every day a day for veterans. Thank you for your support. It means more than you might imagine.
Bill Lawson (U.S. Army, Ret.) of Woodward, Oklahoma was elected National President of Paralyzed Veterans of America at its 64th Annual Convention in August. He is a staunch advocate for veterans and people with disabilities.
Calling all HuffPost superfans!
Sign up for membership to become a founding member and help shape HuffPost's next chapter