Of all the research I've done to date, perhaps the most important is the forensic genealogy I do in conjunction with the Army's portion of the repatriation efforts of the Joint POW/MIA Accounting Command (JPAC). Though many don't realize it, "no man left behind" is much more than an expression. The U.S. military genuinely does all it can to recover soldiers from all conflicts, and for more than a decade, I've had the privilege of contributing to cases pertaining to WWI, WWII, Korea and Southeast Asia.
My role entails finding the soldiers' next of kin as well as particular relatives to potentially provide DNA reference samples to help identify remains, and as an Army brat whose father served in Vietnam, I can't think of any more meaningful work. It gives me a deep sense of satisfaction each time one of "my boys" (I tend to get a little possessive, and even though it's tempting to think of the soldiers as elderly men since they mostly lived and died before I was born, I remind myself that the majority barely made it past their teens) is identified and buried.
Recently, I was asked to speak about this work and found myself struggling with how to convey the considerable scope of this initiative while not losing sight of the sacrifice of each individual soldier. I ultimately decided to create a wall of honor featuring names of those whose cases I've had the opportunity to research and then single out selected soldiers to tell their stories. Veterans Day seems an appropriate time to share a portion of this.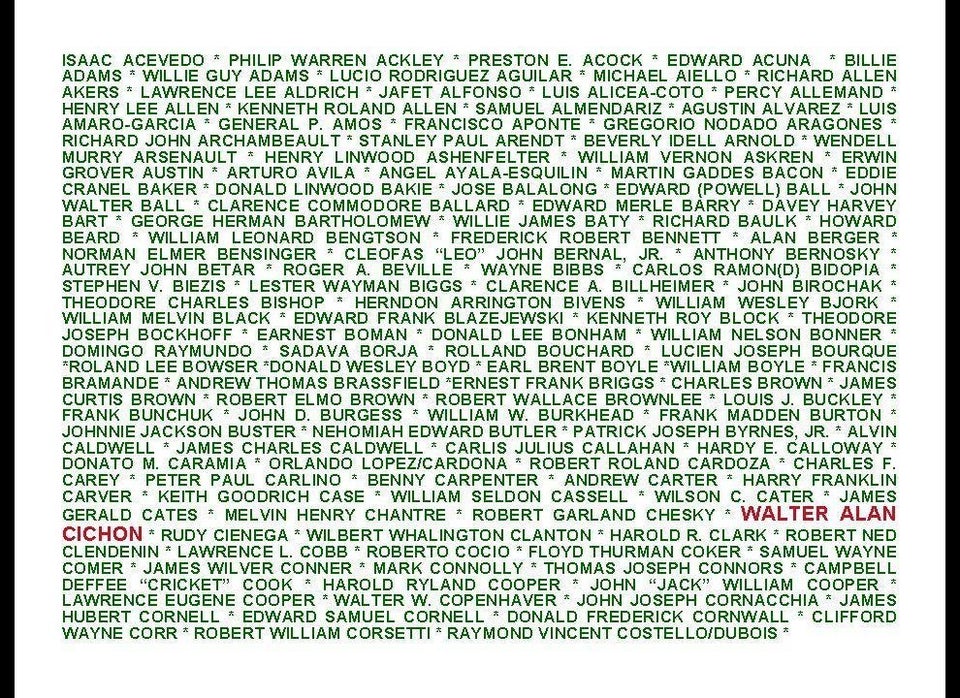 Veterans Day Tribute to Those Who Are Still Coming Home - from Vietnam, Korea, WWII and WWI
Related
Popular in the Community