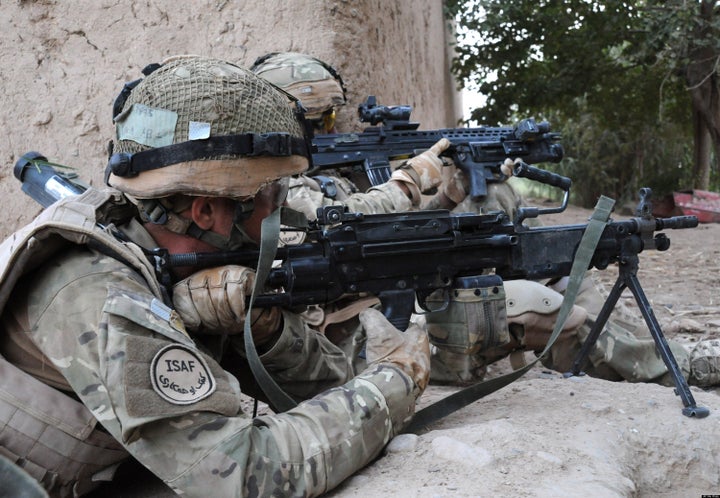 I met John just a couple of months ago.
He told me he was of French descent. That, I believed immediately.
He also told me he was 90 years old. That, I could hardly believe.
He then told me his life story. I could say "unbelievable," but that would be an understatement.
As will become apparent, the story of John Tschirhart is one that you would only expect to see in a compelling, haunting movie about romance, amour, passion and heartbreak; about war, suffering, intrigue, spies and heroism and, yes, perhaps some stronger stuff, too, but we'll keep this one PG-13.
It all started 70 years ago when 20-year-old John was forced to leave France, his parents, his seven siblings and, most of all, the love of his young life, beautiful, 21-year-old Malou.
You see, John was born in San Antonio, Texas in 1920, and was thus an American. When he was barely five months old, his mother took John back to France.
Fast forward to 1940. World War II is raging in Europe; the Nazis have invaded and occupied large parts of France. After surviving the Luftwaffe's bombing of the idyllic little town of Saint Dizier where they had fallen in love, John and Malou fled to the relative safety of Paris.
But even there, John, "the American," risked being captured by the Nazis, being deported to some forced labor camp in Germany, or worse.
After a couple of close calls with German patrols and after the U.S. urged Americans to repatriate immediately, John -- unwilling and inconsolable -- left his young love behind and joined the hordes of refugees fleeing south to Spain and Portugal seeking safe passage out of France.
John's perilous escape from France and his arduous trans-Atlantic crossing on a ship packed with refugees and repatriates are worthy of a book, a documentary, but there is more, much more.
With only a few words of English in his vocabulary and even fewer dollars in his pockets, John miraculously made his way to his native San Antonio and even more miraculously -- given his unfamiliarity with the English language -- was able to enlist as an aviation cadet in the fast growing Army Air Corps, following our country's declaration of war against Japan.
Of course, John's mettle, persistence and motivation -- to serve in the armed forces of the country that was his place of birth and a country that, John is sure, would eventually help liberate Europe and his Malou's France -- were big factors in his acceptance into the U.S. military, his commissioning as a 2nd Lieutenant and his becoming a bombardier in the fabled B-17 "Flying Fortress" bombers.
But John also admits that part of his motivation, part of his dream, was to be assigned to the European Theater and to one day see his beloved Malou again, from whom he was no longer receiving precious letters -- some of his own love letters to her unceremoniously returned by the Germans.
In 1943, this French-speaking bombardier shipped out to a small town in Southern England and was assigned to the 305th Bombardment Group. His official mission was to bomb Nazi installations and strategic targets in German-occupied Europe. His private mission: to, in addition to bombing the hell out of the Nazis, find Malou and fulfill his romantic dreams.
So, as part of his private mission, and whenever his bombing runs take him over or near the town where Malou's family lived, John tossed out of the B-17 a small box suspended from a handkerchief fashioned into a parachute. In each box, a love letter addressed to Malou and a rose. John would try to follow the box's descent among the heavy flak from the fierce anti-aircraft guns below, dreaming, hoping and praying.
It would not be until after the Normandy invasion and after John's unauthorized and unorthodox return to Paris that he would find out whether Malou had received any of his letters.
When John's assignment as a B-17 bombardier came to an end in 1944 -- after flying 35 combat missions over Europe -- he was about to be reassigned to the Pacific Theater to help fight the war against Japan. John managed to get himself assigned as an Army Intelligence Officer. In this capacity, he rolled out of a landing craft onto the beaches of Normandy just two days after D-Day. He was then assigned to General Patton's Third Army Psychological Warfare Division, where John hoped to march into Paris with Patton and to finally find Malou.
However, as luck and politics would have it, General Eisenhower decided to honor General de Gaulle's request to give the French Forces under General Leclerc the honor of marching into and liberating Paris. Patton would not march into Paris. John would not get to look for Malou.
Devastated by this turn of events, John on his own volition and as a "French civilian," crossed battlefields and German lines and finally made it to the hotel in Paris where he last saw Malou, three long years ago.
John's heart was racing. He heard rumors that Malou had joined the French Resistance -- the "soldiers without uniform" who fought so valiantly against the Nazis from within occupied France. Did she remember him? Did she still love him? Had she been captured, or worse? Was she even still alive?
What John's friends told him about Malou -- what his heart felt, what his mind told him and what happened to his beloved -- have stayed with John for 66 years, and are what movies are made of.
At age 90, John is determined to tell the world via the silver screen about his great love for Malou, about his quest to find her again, and about what his imagination and his undiminished love tell him happened to her.
After the events in Paris and after World War II, a decorated Major Tschirhart went on to serve his country honorably and diligently in numerous roles and capacities in Laos, Vietnam, Libya and in the U.S.
He returned to France several times to visit the sites of his youth and his first love, but also to visit the beaches of Normandy where 66 years ago so many brave men, including John, began one of the most audacious, dangerous and decisive military operations in history.
For his role in France during World War II, John has been frequently honored by French officials and civilians, most recently by the Governor of France's Low-Normandy who pinned La Medaille du Jubilee on John's chest in a ceremony in Austin, Texas, honoring the Veterans of the Battle of Normandy. John has continued to study, train and work in what is his second love after Malou: acting, screen writing, and filmmaking. Today, living in Austin, Texas, presiding over Tschirhart Motion Pictures, Inc., John -- at age 90 still a hopeless romantic -- is counting on these skills and some interest and help from the right people and places to help him make the greatest movie, his own love story.
Photograph: Courtesy John Tschirhart, bottom row, left.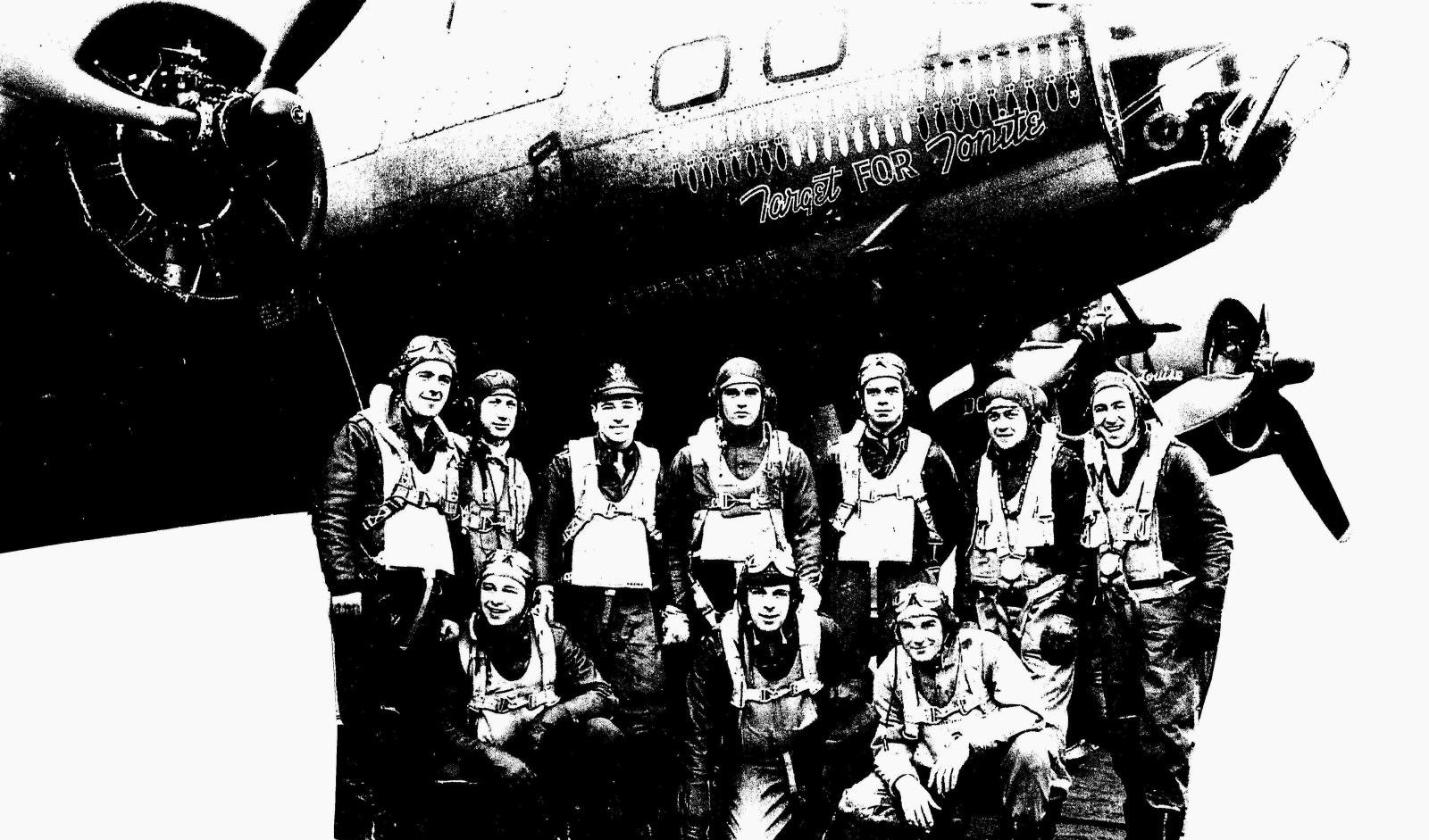 Calling all HuffPost superfans!
Sign up for membership to become a founding member and help shape HuffPost's next chapter