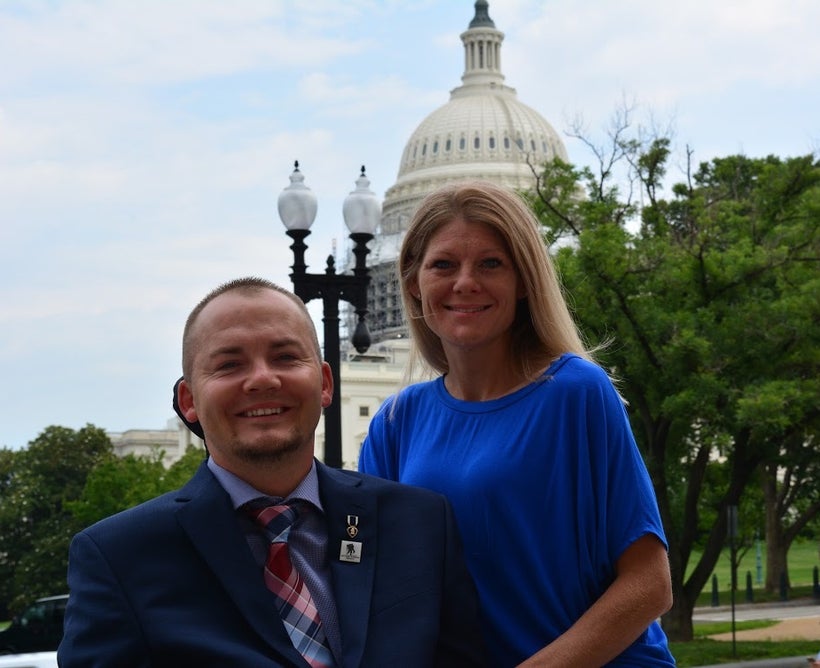 Servicemen and women across the country have a lot to celebrate right now. Recently, President Obama signed into law a bill that fills a long-standing gap in veteran health care services.
H.R. 5325 includes much-needed – and long fought for – language allowing the Department of Veterans Affairs (VA) to provide reproductive services, including in vitro fertilization (IVF) treatments and adoption reimbursement, for wounded veterans and their families.
The new benefit marks a momentous victory for today's unique generation of wounded veterans in particular. That's because the needs of these men and women are far different from those who fought before them. Thanks to incredible technological and medical advances, our troops are surviving injuries deemed deadly from previous conflicts. They are returning home – in need of care, often for a lifetime – but with the opportunity to thrive.
And yet, our health care services and support have not entirely kept up. We see this in veterans managing post-traumatic stress disorder (PTSD) and traumatic brain injuries (TBIs), and we see this in those coping with wounds or trauma involving the genitals, bladder, urinary tract, or kidneys.
Today, it's estimated that such injuries have left as many as 2,000 veterans unable to conceive a child naturally – and before H.R. 5325, without the financial support to seek fertility treatments like IVF.
Now, while there is hope, there is also work ahead. The next step is implementing the bill. The VA must hammer out a framework for delivering reproductive services and IVF treatments, including: creating eligibility rules, determining providers, and ensuring those who need it most will be covered.
The average $12,500 price tag for a single, private IVF treatment can no longer be an insurmountable barrier to pregnancy. Families should no longer feel forced to consider second mortgages on their homes or choose between financial stability and a family.
For far too long, injuries sustained while defending our country have prevented our military families from experiencing the joys of parenthood. We applaud Congress for taking a stand for our servicemen and women, and we are encouraged by the VA's belief that this benefit aligns with its mission of improving the quality of veterans' lives. Now, with the path cleared for the VA to legally follow through with coverage, we urge the VA to swiftly implement this bill – and make things right while we have the chance.
With the necessary further action, IVF and other reproductive services will soon offer military families across the country more opportunities – and the hope they deserve – to start and grow their families.
REAL LIFE. REAL NEWS. REAL VOICES.
Help us tell more of the stories that matter from voices that too often remain unheard.
This post was published on the now-closed HuffPost Contributor platform. Contributors control their own work and posted freely to our site. If you need to flag this entry as abusive,
send us an email
.