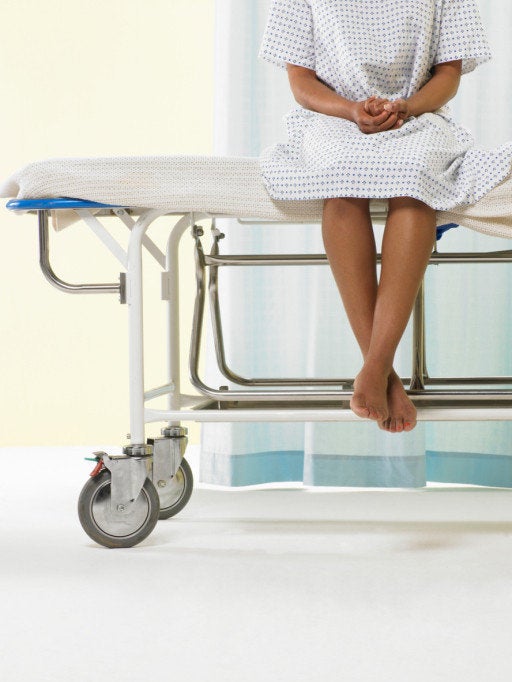 Today, the Institute of Medicine released an important report, Clinical Preventive Services for Women: Closing the Gaps, that recognizes the importance of access to preventive health services for women. For too long, women's health has been politicized but today the IOM shows how relying on rigorous science and research can put American women on a path to better health.
Chief among its recommendations was a call for the full-range of FDA-approved contraceptive methods, sterilization procedures, and patient education and counseling to be considered a preventive service. IOM is recommending that those services be included as a preventative service, which under the Affordable Care Act would mean all new health plans would have to cover the service with no co-pays or cost sharing. Such a move, if adopted, would improve access to these services and allow women to both plan and space their pregnancies, improving both the health of women and their children.
In testimony to the IOM, I, along with 42 of my House colleagues, laid out the strong body of research that supports this inclusion. For example, women having the ability to determine the timing of a pregnancy can prevent a range of pregnancy complications, including gestational diabetes, high blood pressure, and placental problems, and ensure she is healthy enough for pregnancy in the first place. Furthermore, children benefit because proper birth spacing lowers their risk of adverse perinatal outcomes, including low birth weight, preterm birth, and small-for-size gestational age.
Despite these clear benefits, the cost of contraceptive methods can force far too many women to choose a less reliable method, or forgo any form of birth control at all. Several studies indicate costs -- including co-payments and other cost-sharing requirements--play a key role in the contraceptive behavior of substantial numbers of U.S. women. During tough economic times like these, the number of women affected is larger than ever. Eliminating cost sharing and co-pays would give these women much needed peace of mind.
While the contraceptives recommendation is getting the most attention, the IOM's seven other recommendations also offer great relief for American women, including coverage of:
• Screening for gestational diabetes in pregnant women between 24 and 28 weeks of gestation and at the first prenatal visit for pregnant women identified to be at high risk for diabetes;
• High-risk human papillomavirus DNA testing, in addition to conventional cytology testing in women with normal cytology results;
• Annual counseling on sexually transmitted infections for all sexually active women;
• Counseling and screening for human immunodeficiency virus infection on an annual basis for sexually active women;
• Comprehensive lactation support and counseling and costs of renting breastfeeding equipment;
• Screening and counseling for interpersonal and domestic violence;
• At least one well-woman preventive care visit annually for adult women to obtain
the recommended preventive services, including preconception and prenatal care.
Today, the IOM was bold. It broke through the culture wars that in Washington have all too often dominated issues around women's health - and reproductive health, in particular - and relied on the facts. We must follow the IOM's lead and ensure all women have access to these services, no matter where they get their healthcare or how much they earn.

Calling all HuffPost superfans!
Sign up for membership to become a founding member and help shape HuffPost's next chapter