People who are not touched by war cemeteries have no soul. On a simple visit, the sacrifices that previous generations have made, so that we can live in peace and prosperity, acquire a name, an identity, a date of birth and a date of death.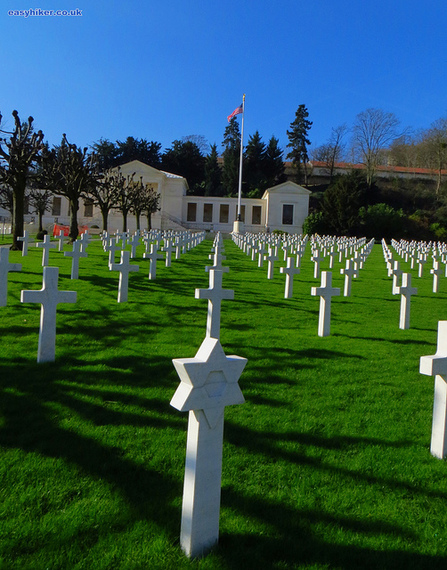 Sometimes, they are also accompanied by the rudimentary elements of a story: here we have a railway engineer, a good ten years older than most of the other young men, probably with a wife and children waiting for his return; there an army chaplain or here an Italian kid who worked in the kitchen corps (probably writing home to his Mamma that she should not be worried whether he had enough to eat).
This American memorial in Mont Valerien is specifically poignant because of the fact that many of these young men died when the war was already over, many of them from their war injuries, no doubt, but many also from the Spanish Flu.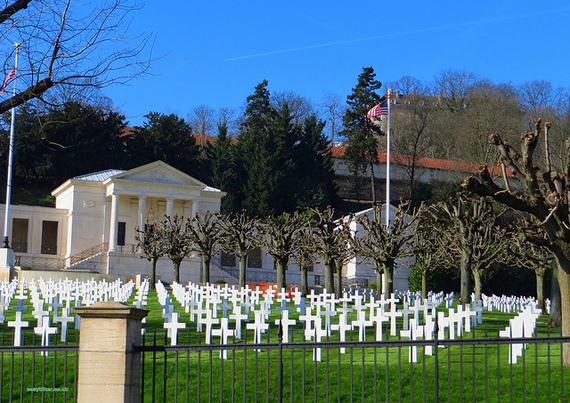 And back home this would have been a time of celebration, of a slow return to everyday lives perhaps. But these young men were not meant to experience the joy of victory - nor to return.
The place, one of a dozen or so US War Cemeteries all over Europe, has a quiet grandeur and is magnificently tendered by the American Battle Monuments Commission. This is one foreign engagement that ALL Americans can and should see with pride.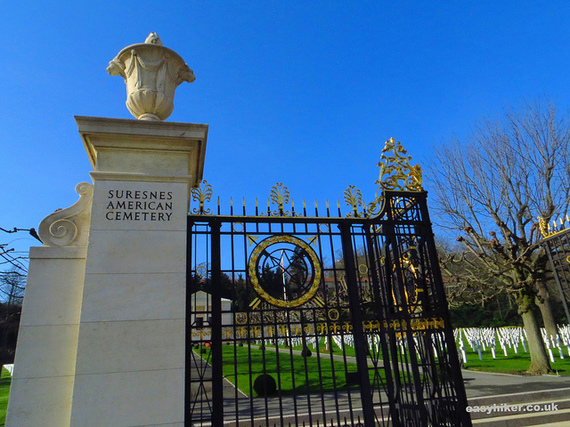 This American War Cemetery is unusual, perhaps unique, inasmuch as it unites soldiers from different battles and theaters of war who were brought to Paris to receive treatment in one of her many hospitals.
They are lying here, side by side, on a hillside above Paris, in some corner of a foreign field that will forever be America, overlooking a slice of European civilization that few of them, farm boys from Kansas and Missouri, will have had a chance of sampling and for whose defence they paid the ultimate price. That, too, makes this War Cemetery a specifically poignant place.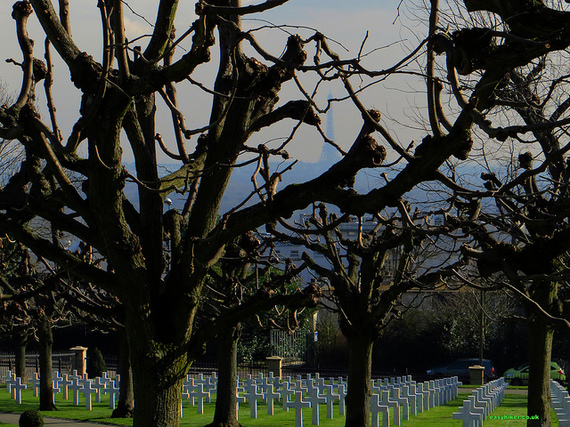 Go visit this American war cemetery in Mont Valerien - you will be glad that you have found the time.
Find out how to get to this American war memorial in our post about our hike in Mont Valerien. Just before you return to the street that will lead you back down on your way to the RER station of Mont Valerien-Suresnes, you will find the entrance to the American War Cemetery of Suresnes that features the graves of 1541 American servicemen, mainly soldiers from WWI. And Don't miss our travel tips for your walking excursions near Paris.