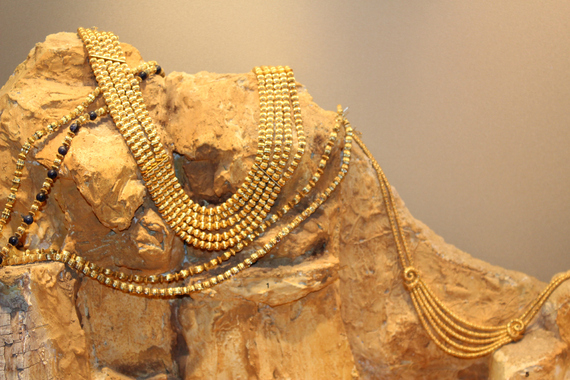 The sounds of children talking animatedly, laughing amusedly and wandering incessantly greet me as soon as I enter the cool respite of the Ilias Lalaounis Jewelry Museum, housed in a beautifully renovated neoclassical building in the shadow of the Acropolis of Athens. Nothing could be more fitting considering that one of the ILJ Museum's missions is to not only bring the past alive but to make it relevant and tangible for today through its many pioneering cultural and educational programs.
Ioanna Lalaounis, the Museum's Director and one of the daughters of the world renowned jeweler and museum namesake, Ilias Lalaounis, opened the museum's doors in December of 1994. At the time, she was preparing to continue her Art History and Museum studies with a PhD when she was given an offer that she absolutely couldn't refuse. "When my father called and told me that the museum was a now or never deal, it was a challenge for me to see if I could come back to Athens and create something that was different from what existed in the city then," she tells me.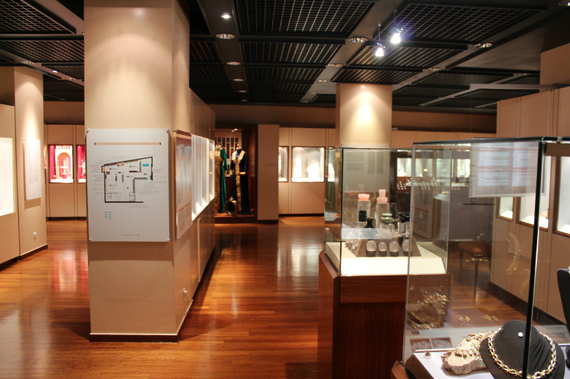 But Ioanna was more than up for the challenge. "Although I had a vision of the type of cultural institution the museum could be, nevertheless, we took it step by step," she says as she shows me around the museum's permanent collection which houses jewelry from her father's illustrious career. "We started with the permanent collection which was the core of the museum and all of my father's archives, library, etc. From there we created a prototype museum, the first of its kind in Greece and one that would be able to not only promote ancient Greek goldsmithery but also to try and bring in a new spirit for jewelry in Greece."
To start, Ioanna and her team intensified the focus on studio art jewelry, a revolutionary concept at the time in Greece. Although the promotion of Greek production -- an important factor for not only the economy but the Greek culture -- is a huge goal of the ILJM, it was also the first museum in Greece and one of the first in the world to make a museum outing a more interactive and hands-on experience for its visitors. "We were the first to introduce theater and fun interactive family programs to the museum realm," Ioanna is proud to point out to me. To say that she's passionate about her job is a vast understatement as even the mere recounting of past exhibits is told with much animated enthusiasm.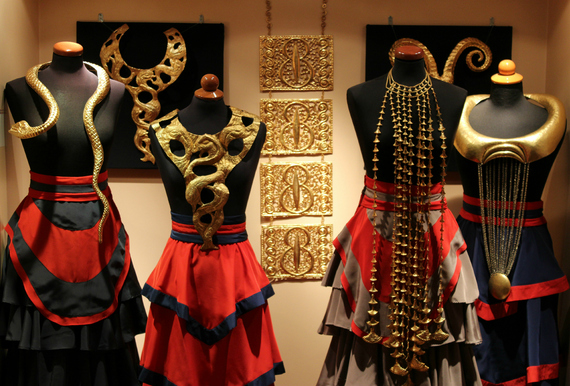 Unfortunately, the Greek public doesn't as readily visit museums in their home country as they do when abroad. "Most people don't understand what the museum's cultural mission is. They get confused; visitors arrive and expect to find an Ilias Lalaounis shop where they can order from the latest jewelry collection, or they assume that we're an art gallery. Once they visit they quickly become excited to find new prospects of knowledge and entertainment."
This is one of the reasons that Ioanna has now broadened her vision. "Americans understand and the U.S. education system is open to accepting new information," Ioanna says. "My father first toured all over the U.S. in the '80s with the Lalaounis brand. Now, I'm returning with the Lalaounis legacy, aiming to reintroduce this legacy to the art and culture loving American public, but also to the country's academic community through our new Foundation."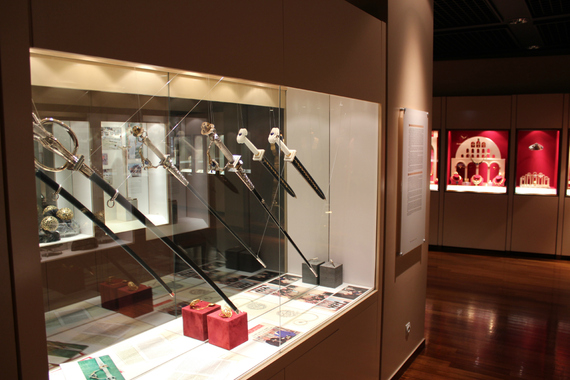 To that extent, Ioanna is planning a series of upcoming lectures and exhibitions in the U.S. aiming to forge a closer relationship with not only visitors but with other museums at large. "I would love to introduce people to some of the programs that we've instigated here, or to exchange collections with other museums," she tells me. For example? "It would be amazing to exhibit an American Indian jewelry collection at the ILJM!" she says, eagerly. Another way she'd like the ILJM to become more educationally involved is through setting up internships programs with universities.
I can't help but ask Ioanna as one of the incredibly talented founder's daughters, what directing this museum means to her. "It's very personal to me," she admits. "And often very emotional."
In a nutshell, I believe that this is the main strength of the ILJM and what it offers above most other cultural institutions.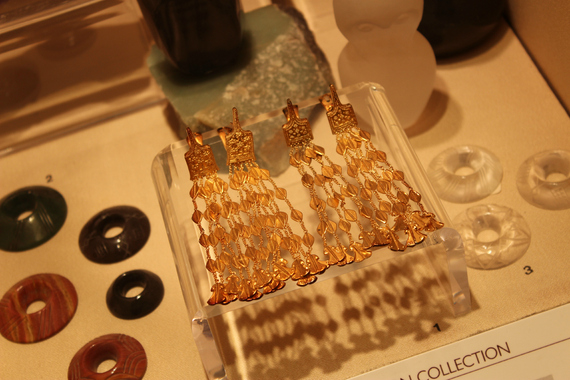 Anyone that visits quickly discerns that this is more than a "museum" in the traditional sense of merely displaying amazing works of art from years past. But rather, Ioanna and her team bring relevance to the past, connect it to the present and, therefore, link it to the future. To note, today the museum's temporary exhibition hall displays an impressive collection of fossils, all of which have captured the imaginations of the roomful of children who are visiting the ILJM museum on a school fieldtrip. As the kids run around the room, leaving enthusiastic fingerprints all over the glass display cases, I can't help but think that this room filled with billion year old fossils and ten year old school children is the most apt illustration of all the ILJM's accomplishments, goals and personal legacy.
For more photos of the stunning permanent exhibit of Ilias Lalaounis jewelry please visit Sara Lee Bentley, here.
Calling all HuffPost superfans!
Sign up for membership to become a founding member and help shape HuffPost's next chapter