 A native of Italy's Adriatic coast (near Bologna), Iginio Straffi's journey to becoming an entertainment mogul began with drawing comics at six years old and selling them to friends. He grew up to become a comic book artist before taking his talents to television and feature films.
Today, Straffi is best known as the creator of the Winx Club, an animated action/fantasy series seen in 130 countries, and the first Italian cartoon to be sold and broadcast in the U.S. (airing on Nickelodeon since Summer 2011). The Winx Club follows a group of modern fairies in the mystical dimension of Magix where they meet witches, warriors, and wizards from across the magical universe.
Straffi, and his character, Bloom, from Winx Club: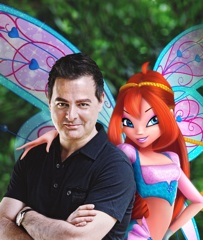 Straffi visited Los Angeles recently to receive L.A. Italia's (Los Angeles Italian Film Festival) Excellence Award. Soft spoken, and impeccably tailored, he greeted me in his Century City hotel suite. "The characters of Winx Club are all my children. They have my DNA [chuckles]. I am considering expanding the Winx characters into live action feature films as well."
Straffi is also the mastermind behind Huntik: Secrets & Seekers, an animated series about a high school boy who unleashes a world of magic when he discovers his father's secret amulet and journal. It airs in the U.S. on NickToons.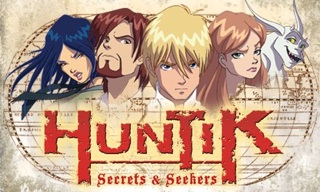 The popularity of Winx Club, Huntik, and Straffi's other creations from his Rainbow animation house have sparked an empire of toys, merchandising, and, as of last year, Italy's hottest new theme park, Rainbow Magic Land in Rome:
It is a big job to build a theme park from the ground up. It has taken six years to create and develop. It cost about 300 million Euros to create, which is about 400 million dollars. This year we are forecasting more of a foreign presence in the theme park as the characters grow in popularity worldwide, and we have land for expansion, and hotels, but that is all the next step. My favorite part of the park is for Huntik, the boy's adventure series similar in style to Indiana Jones. We used a sophisticated, expensive technology and have won awards for best attraction of the year. Imagine Spiderman at Universal Studios where you can interact with the story. You are immersed in the world with a huge screen fighting the monsters.
Rainbow Magic Land: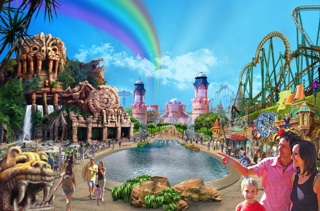 With no end to the movies, series, music, toys, and commercial directions his work may take, parallels to a young Walt Disney are strong:
Disney is the model for what we are doing. Nobody has done it bigger or better. We are a little more limited because we are starting from Europe compared to Disney originating from America and reaching a huge population in a large nation. If you are a hit in Italy then you have to work hard to translate that success to France, and England, and Germany, and so on. Each of these countries have their own cultural mentalities, and marketing approaches and it takes longer to build an audience. I'm learning that doing business in Los Angeles is very different than doing business in Italy. You have to get used to what the people say here is not always what they think, but it is an exciting new chapter for me to expand into America -- a new magical adventure if you will. (chuckles)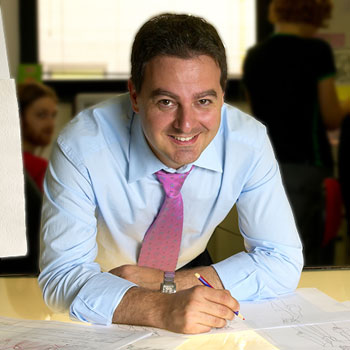 Straffi's film and television projects are well known through Europe and Asia, but now it's time for America to catch up, and they are. 2013 is shaping up to be a breakthrough year stateside as Paramount Pictures will distribute his animated feature, Gladiators of Rome 3D, this Summer. With a $45 million budget, it is one of the most expensive Italian films ever made, and already been a box office hit in Europe.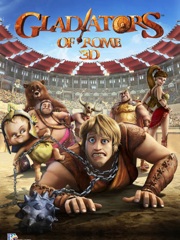 Straffi comments, "Animation is not just Pixar or Dreamworks; we have a top-quality product here, and the fact it's making its way to the U.S. market is very exciting."
Support HuffPost
The Stakes Have Never Been Higher
Popular in the Community