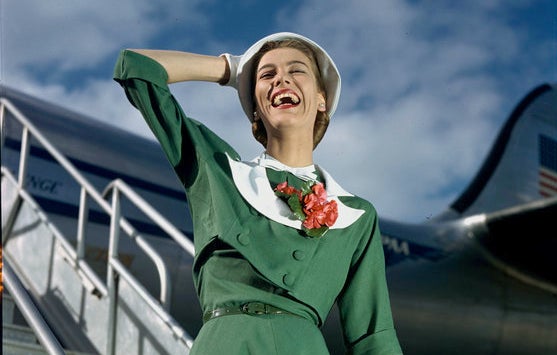 No longer do passengers expect to have insane amounts of leg room, eat lobster as a main course in coach or see fellow passengers wearing red carpet attire, as they did starting in the mid-1930s.
When commercial flights first became popular in the '30s, the typical cost for a ticket could total up to 5 percent of one's annual salary, making it a relatively rare and special event for the rich. Keith Lovegrove, author of Airline: Style At 30,000 Feet, told The Huffington Post that in the '30s, commercial flights didn't have tiered classes because only rich people flew ― and of course, they dressed up for the occasion.
"Over the next few decades, as air travel became steadily more affordable for the middle classes, dress became less important," Lovegrove said. "And as worldwide air travel is, as its most surreal, a parallel universe, trends and fashion mimic what happens on terra firma."
Janet Bednarek, a history professor at the University of Dayton, told The Huffington Post that the major style shifts started in the 1970s.
"[Passengers] stopped dressing for airline travel about the same time they stopped dressing for other occasions, like shopping," Bednarek said, noting that the Airline Deregulation Act of 1978, which meant the government could no longer control things like rates and routes, also occurred around the same time as the shift. "The more casual dress on flights is associated with deregulation but really that was coincidence, not causal. There was already a larger shift in the culture."
Bednarek and Lovegrove both agree that the accessibility of flying and loss of its once-special feel contributed to the way passengers dress on planes now.
"Passengers dress for comfort rather than 'being seen,'" Lovegrove said. "Budget air travel today is akin to getting on a bus, and we don't dress up to get on a bus."
Flight attendant Heather Poole told The Huffington Post that she doesn't care what passengers wear, just as long as they're nice.
"That said you can run a lot faster away from a burning aircraft if you're not wearing flip flops," Poole said via email. "Speaking of shoes, that's not water on the bathroom floor, so you might want to keep them on."
Good to know. Take a look at how attire has changed through the years in the slideshow below:
1927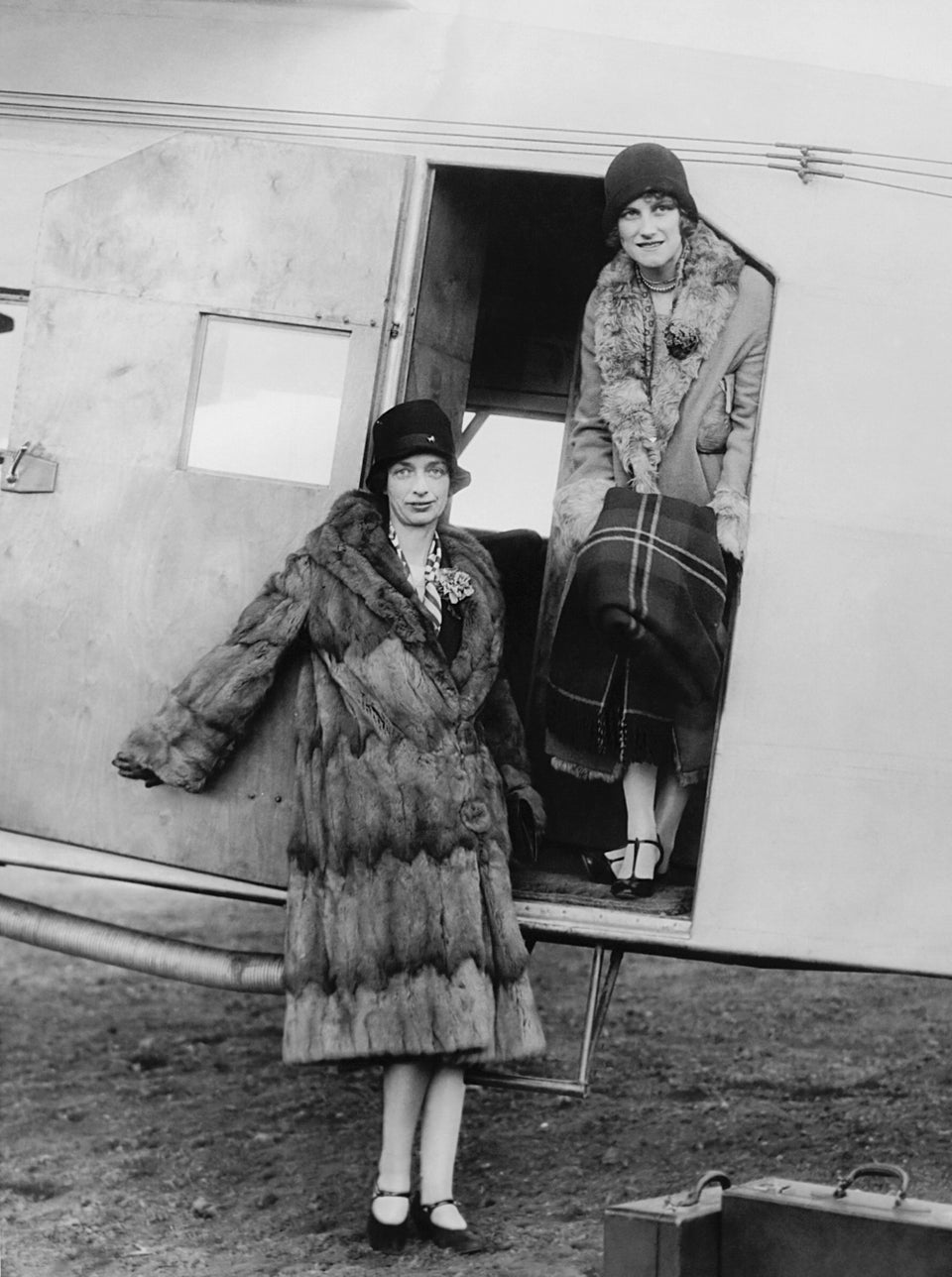 Underwood Archives via Getty Images
1935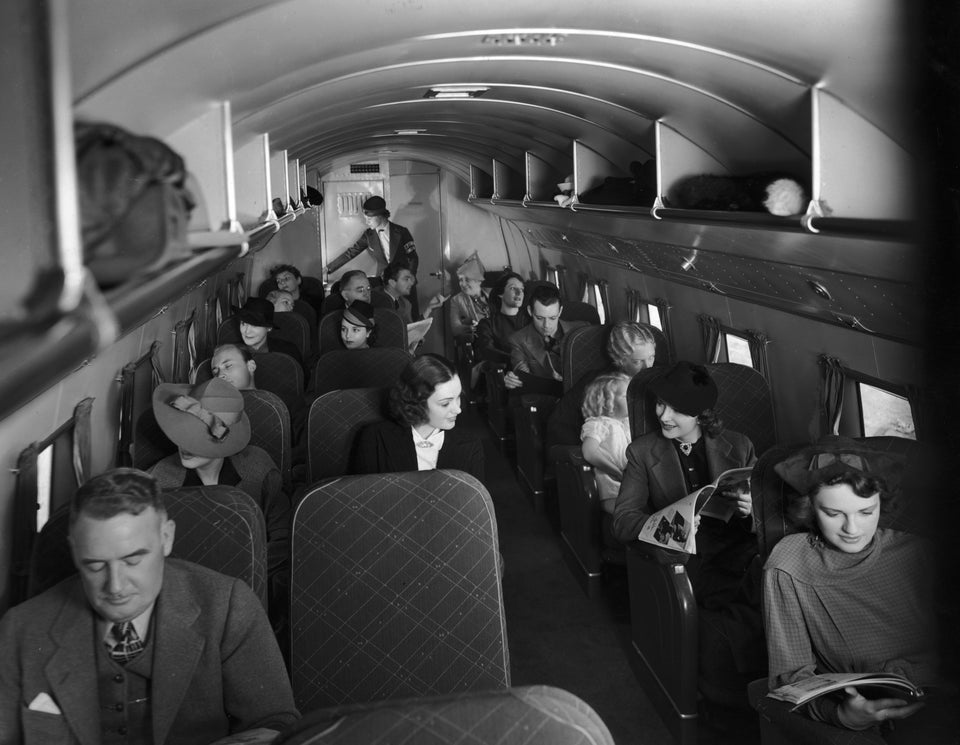 Hulton Archive via Getty Images
1939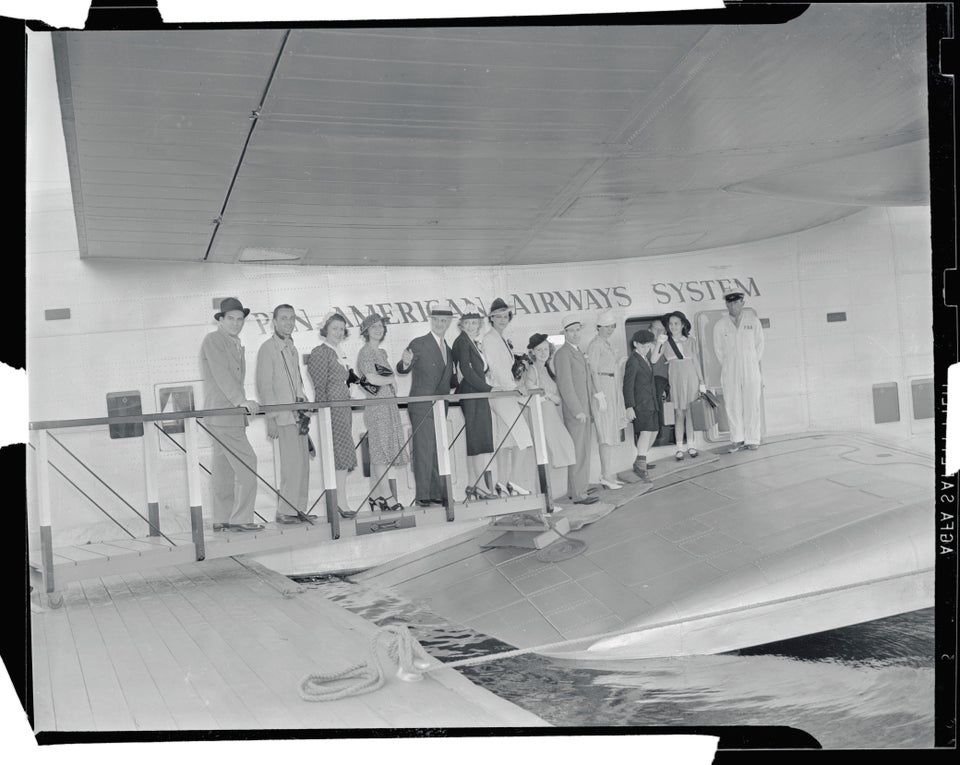 Bettmann via Getty Images
1940s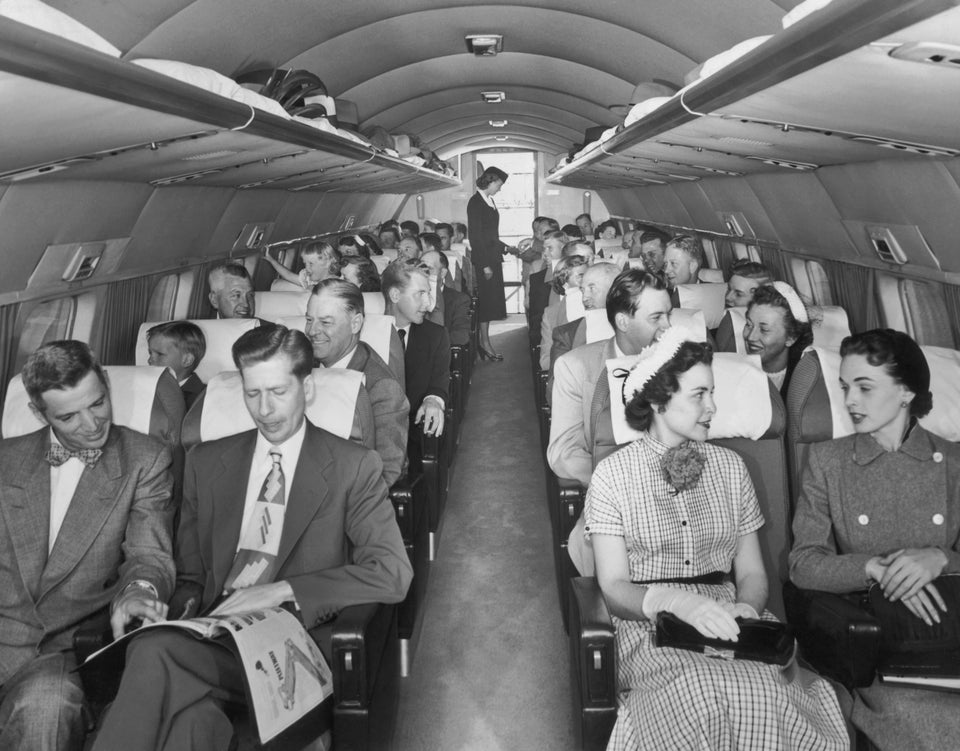 Pictorial Parade via Getty Images
1949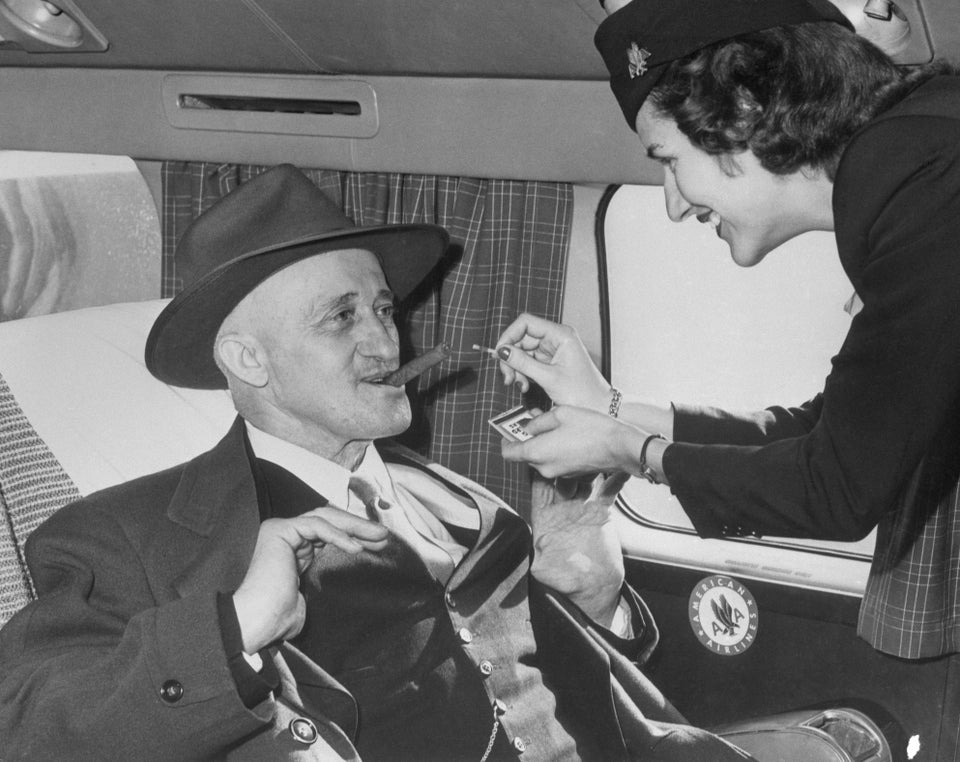 Bettmann via Getty Images
1947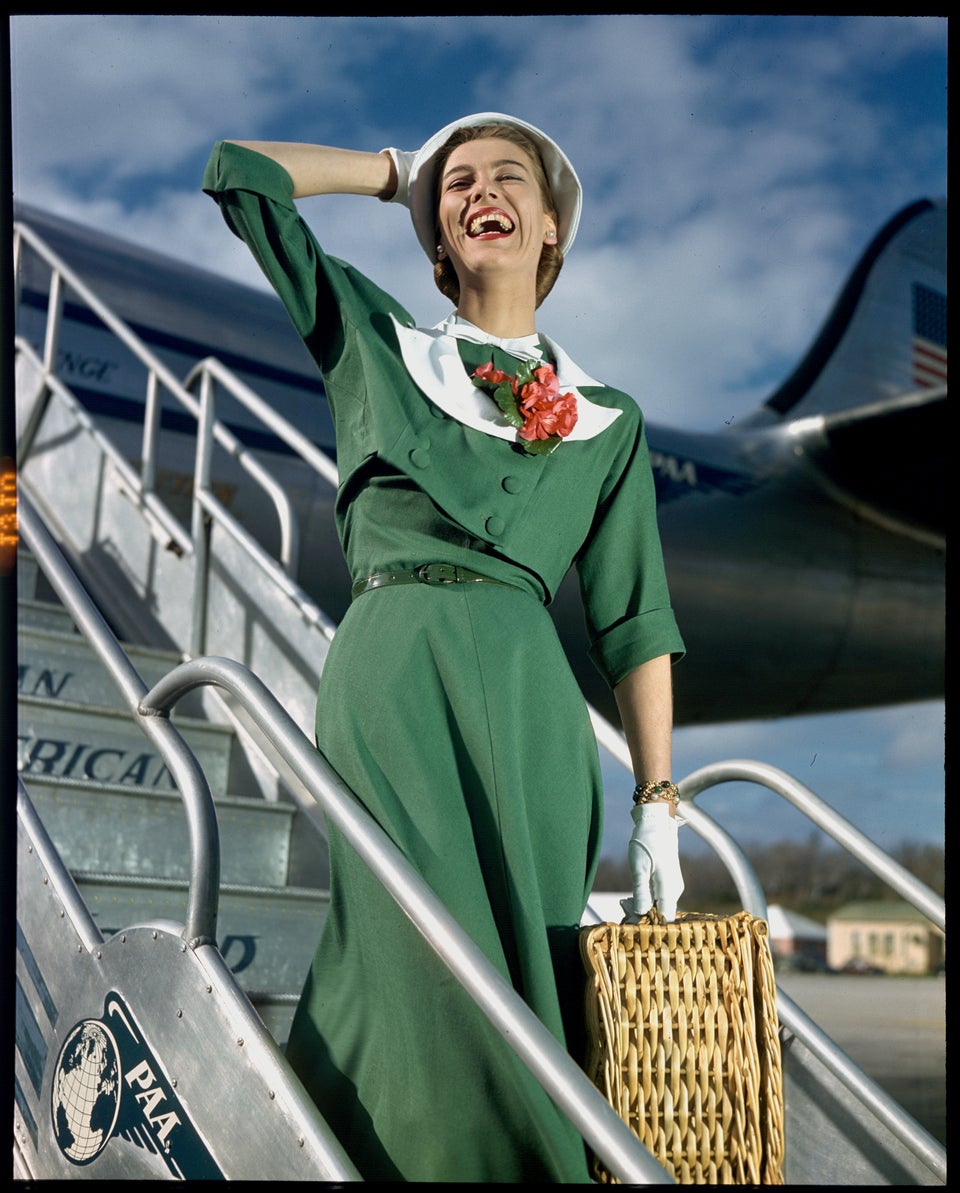 Michael Ochs Archives via Getty Images
1955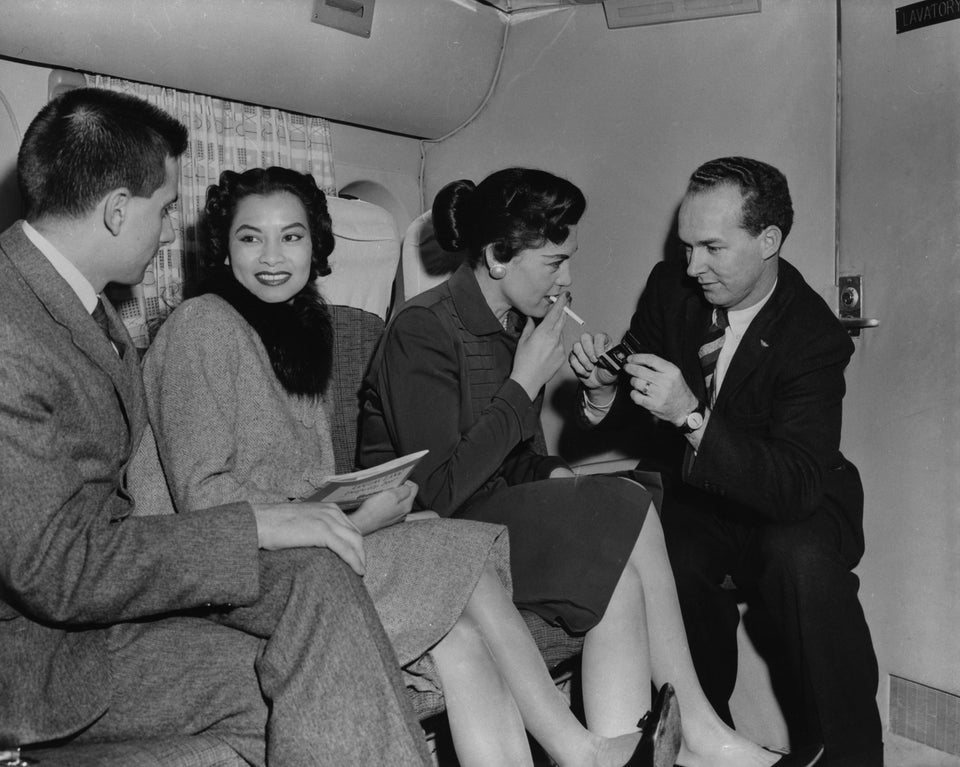 Michael Ochs Archives via Getty Images
1960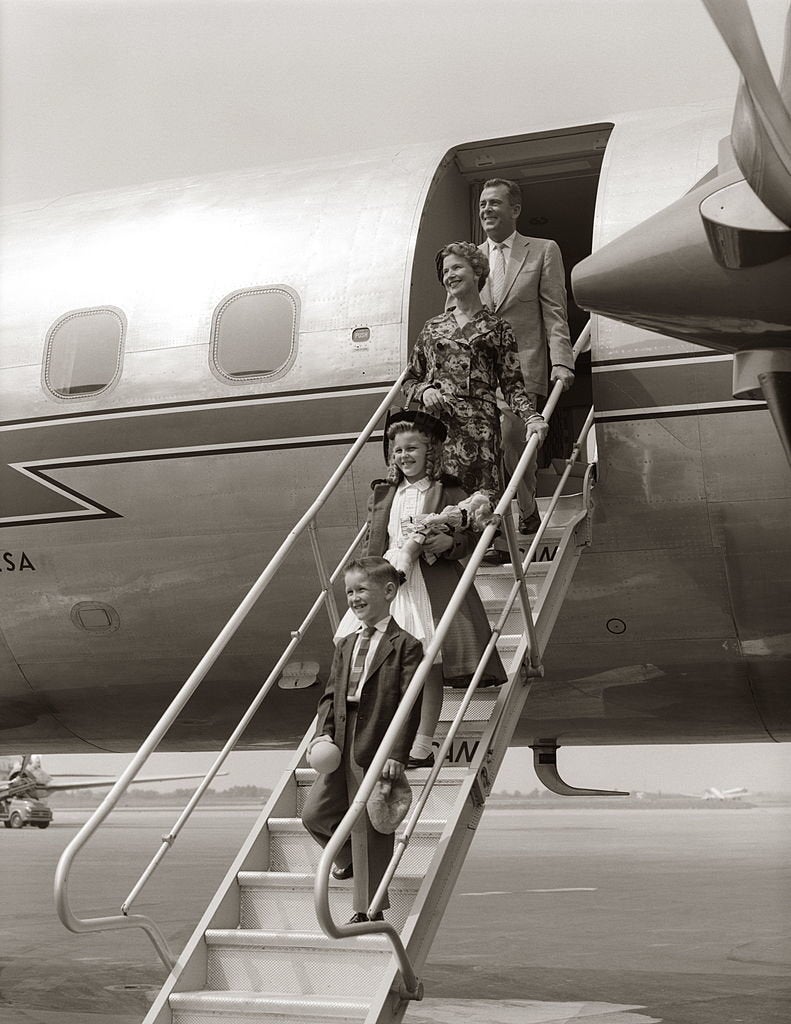 H. Armstrong Roberts via Getty Images
1961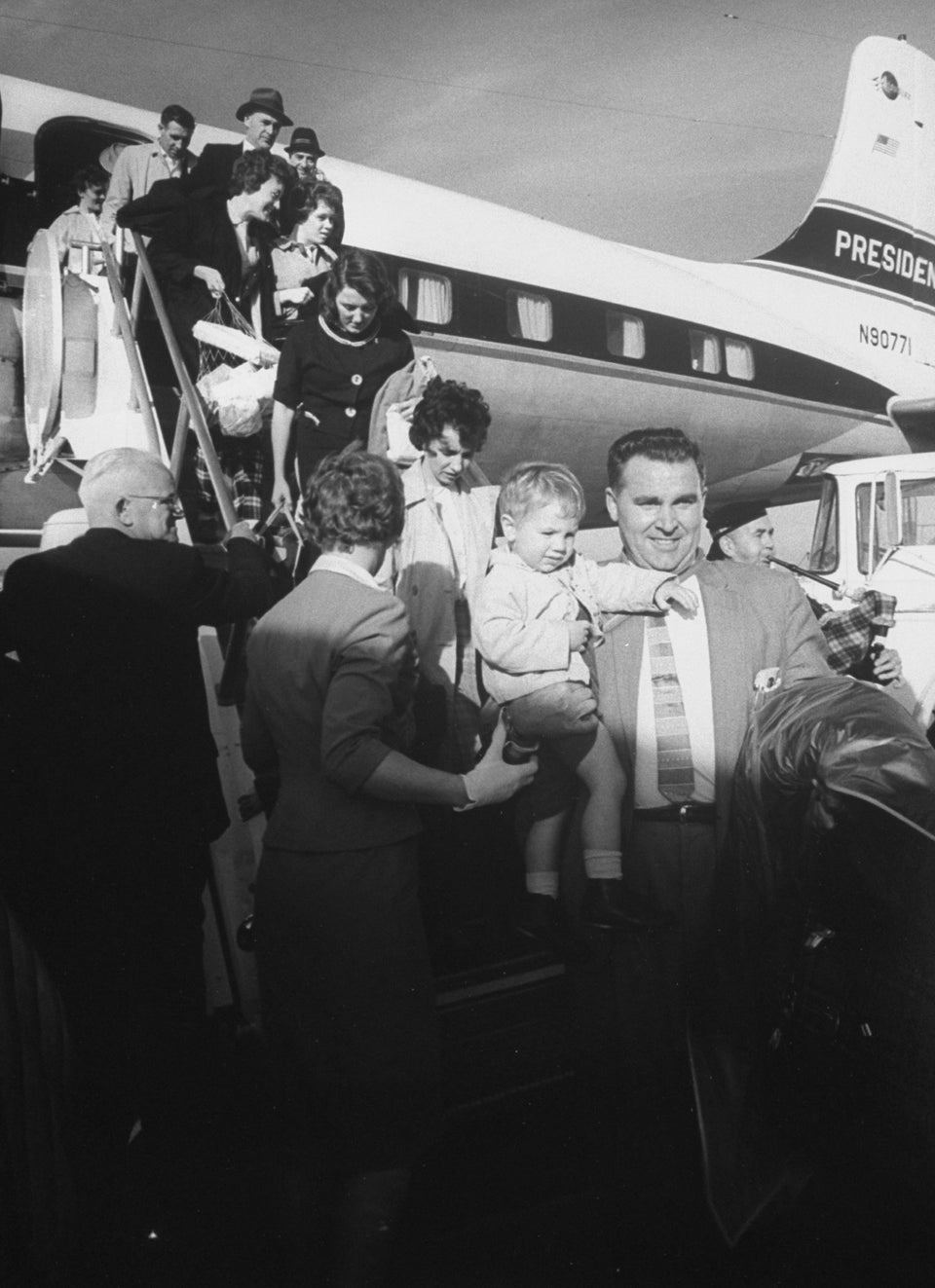 Francis Miller/The LIFE Picture Collection/Getty Images
1974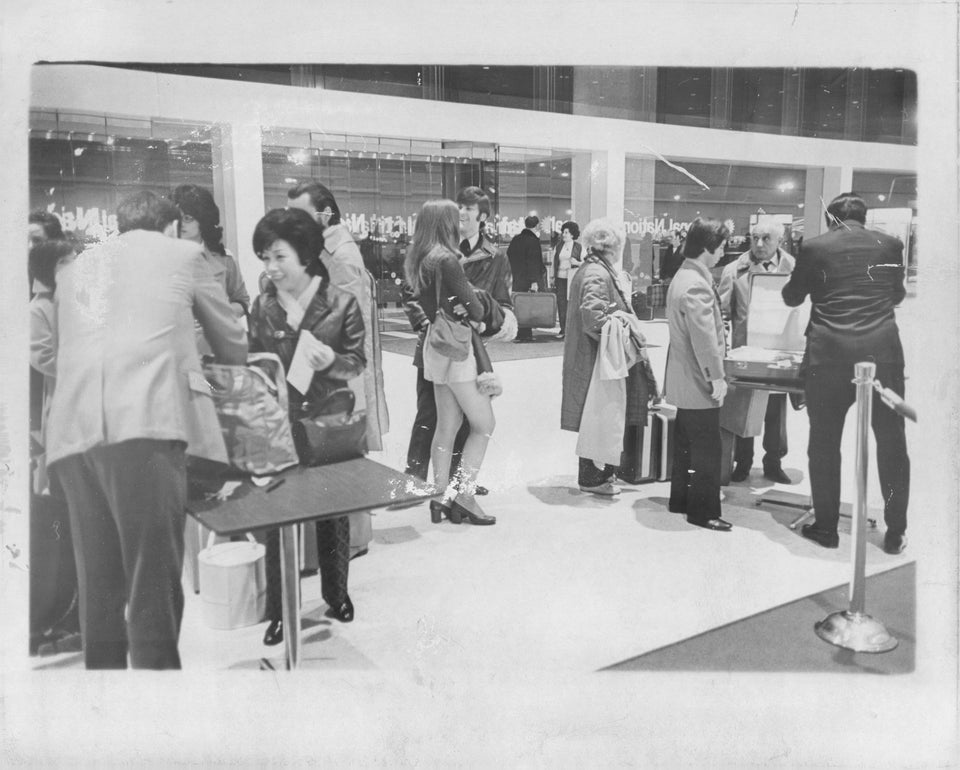 New York Post Archives via Getty Images
1977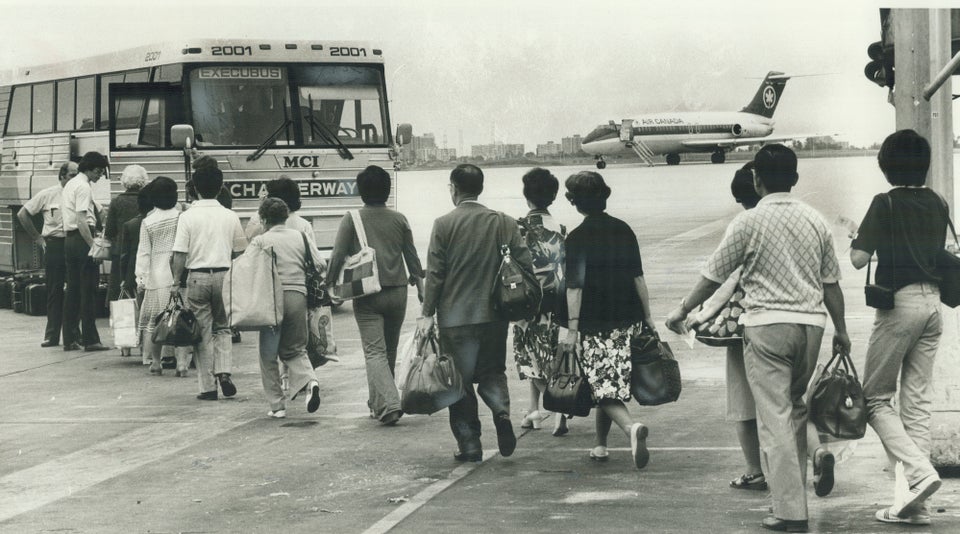 Dick Loek via Getty Images
1980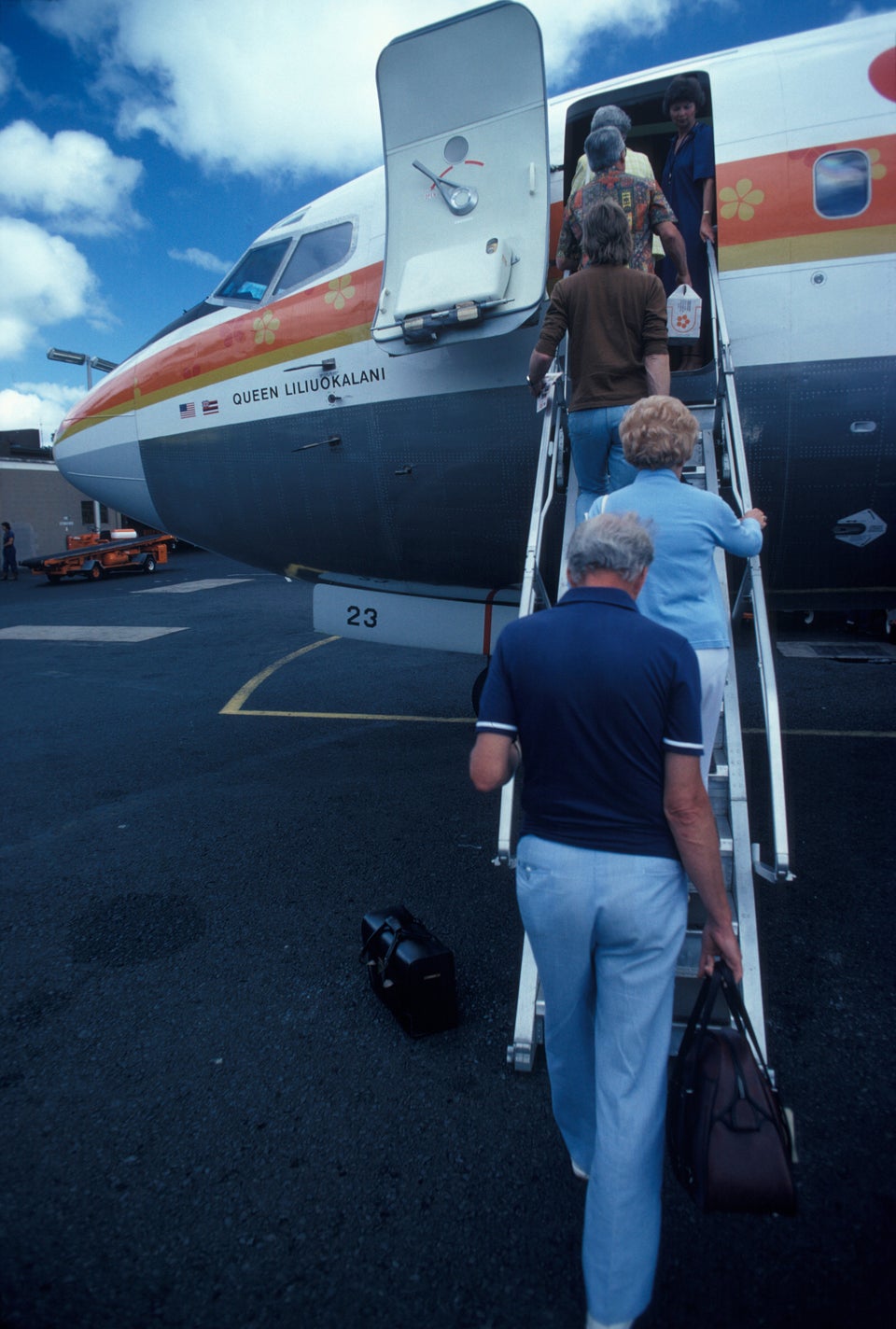 Waring Abbott via Getty Images
1984
Jim Preston/The Denver Post/Getty Images
1994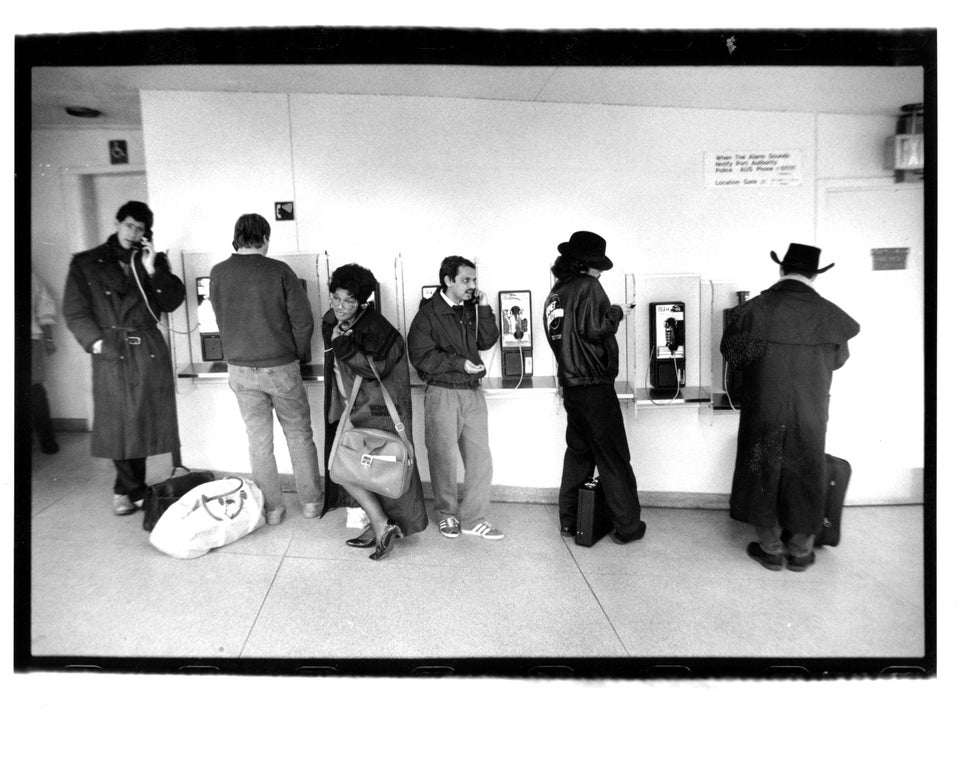 David Rentas/New York Post Archives/Getty Images
1995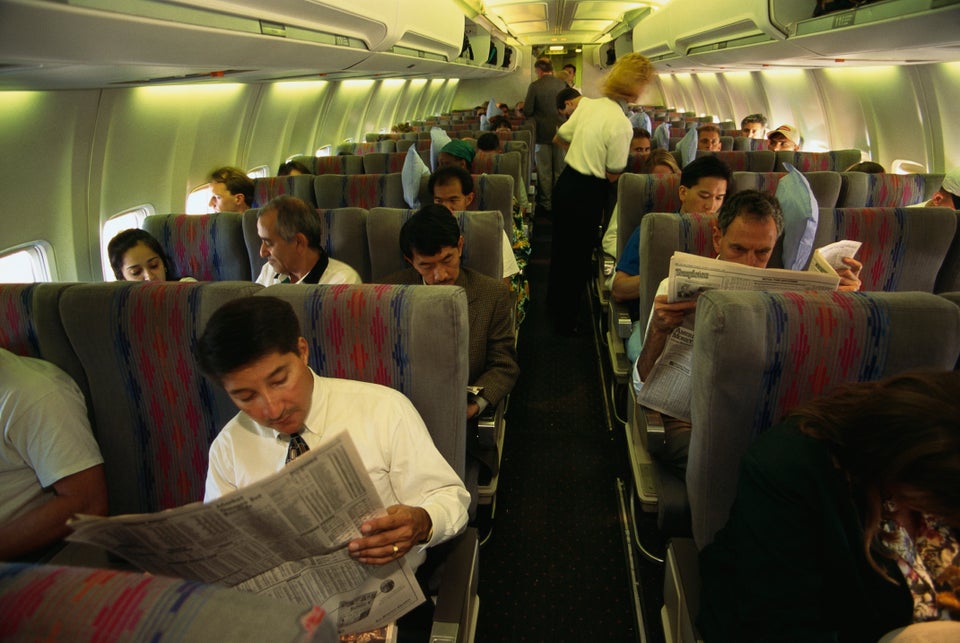 David Butow/Corbis/Getty Images
2001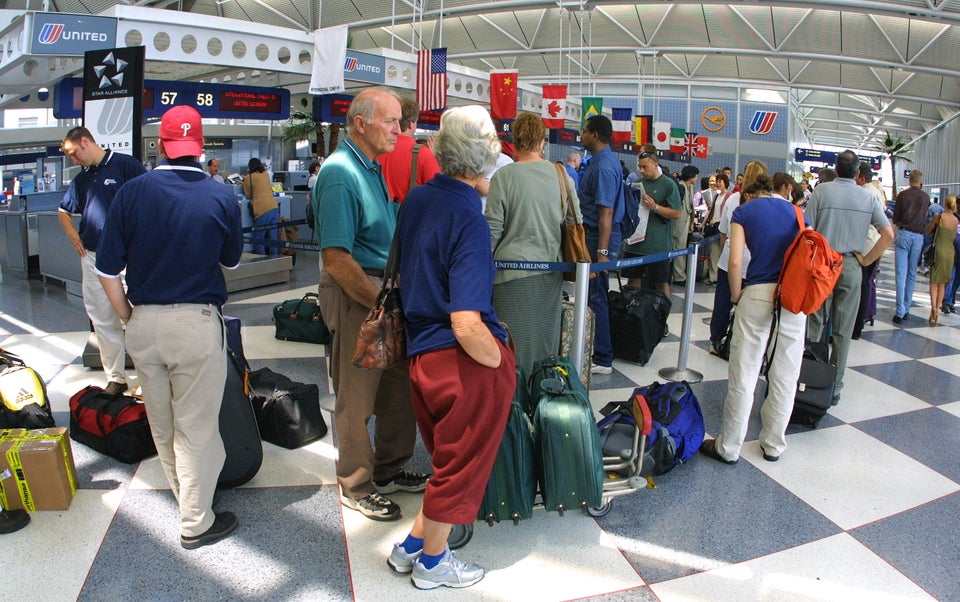 Tim Boyle via Getty Images
2002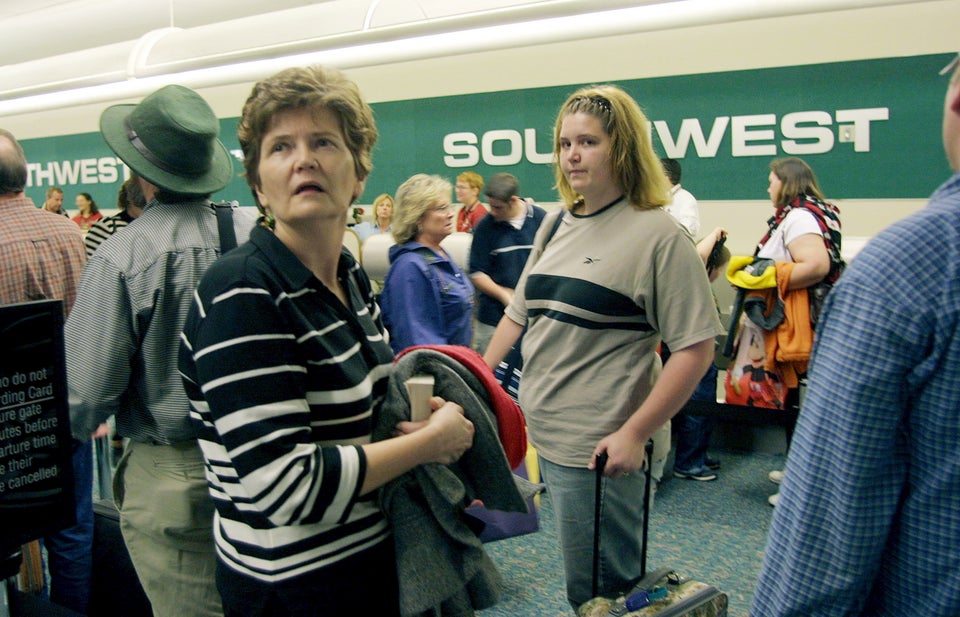 Chris Livingston via Getty Images
2004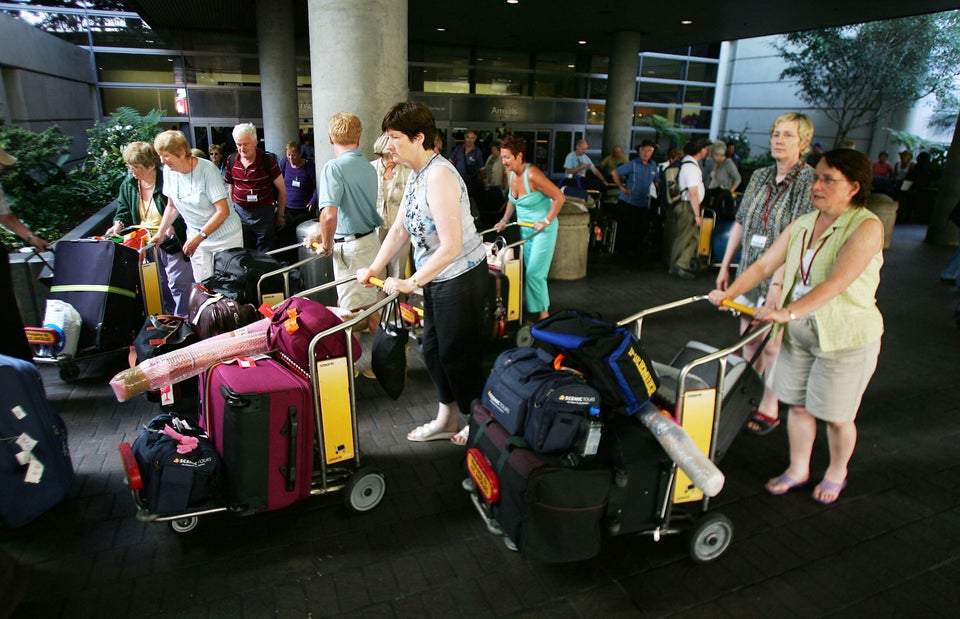 David McNew via Getty Images
2007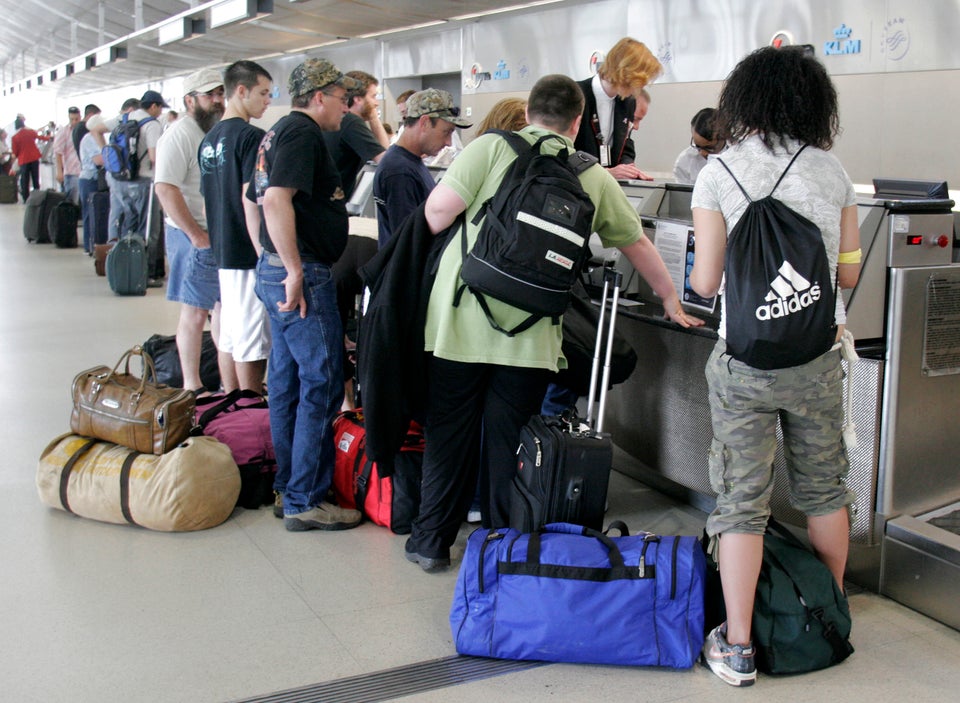 Bill Pugliano via Getty Images
2011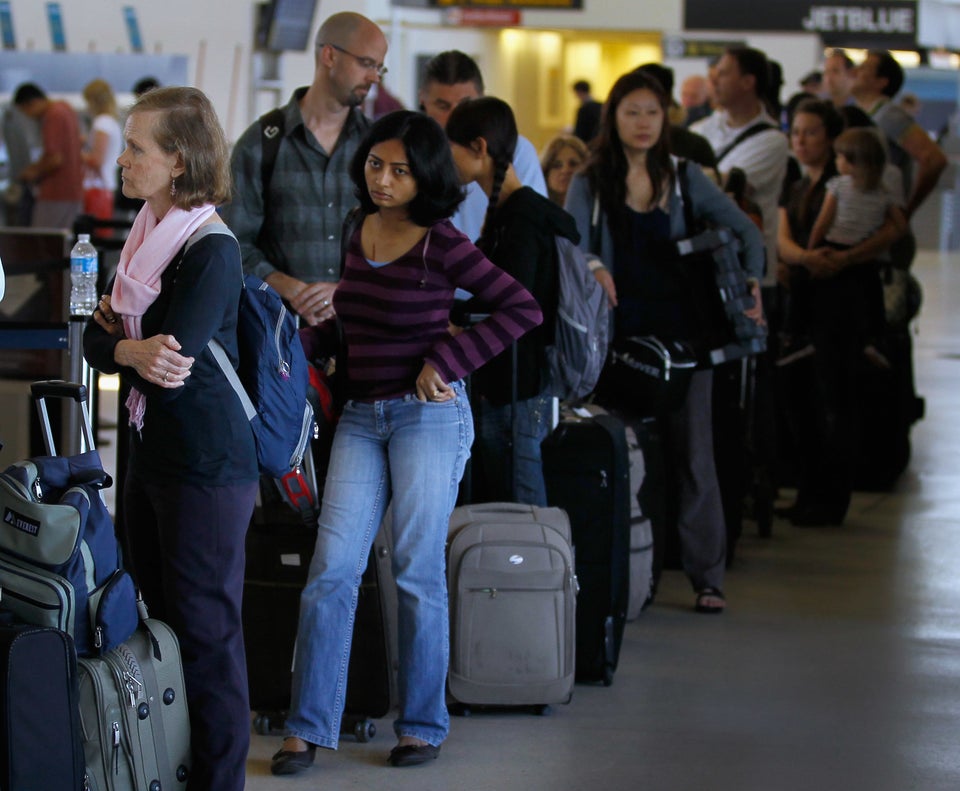 Joe Raedle via Getty Images
2013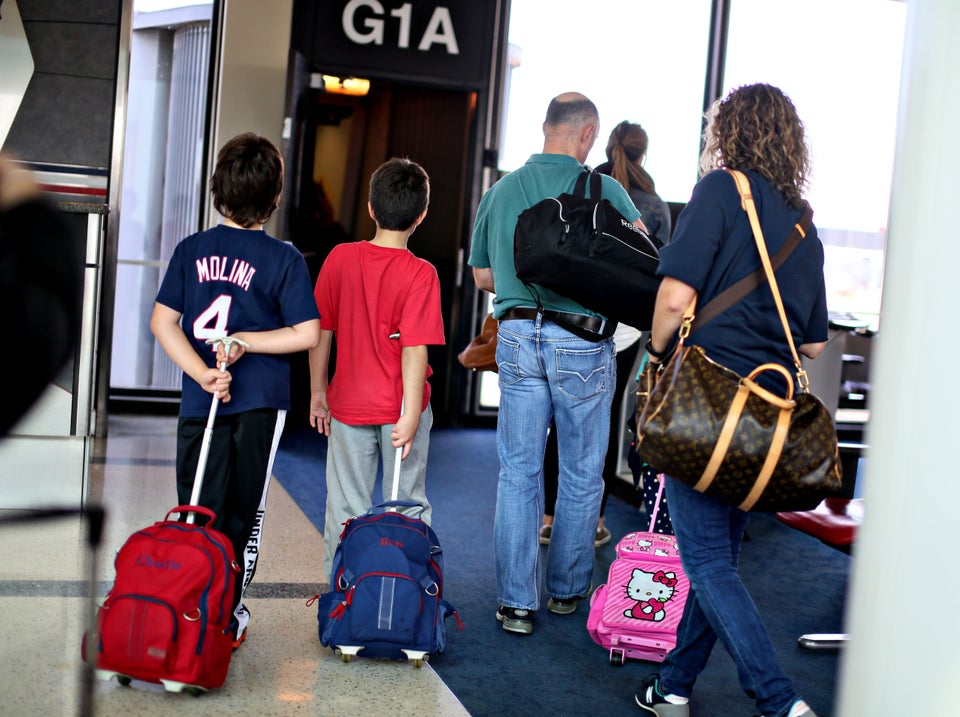 Sandy Huffaker/Crobis/Getty Images
2013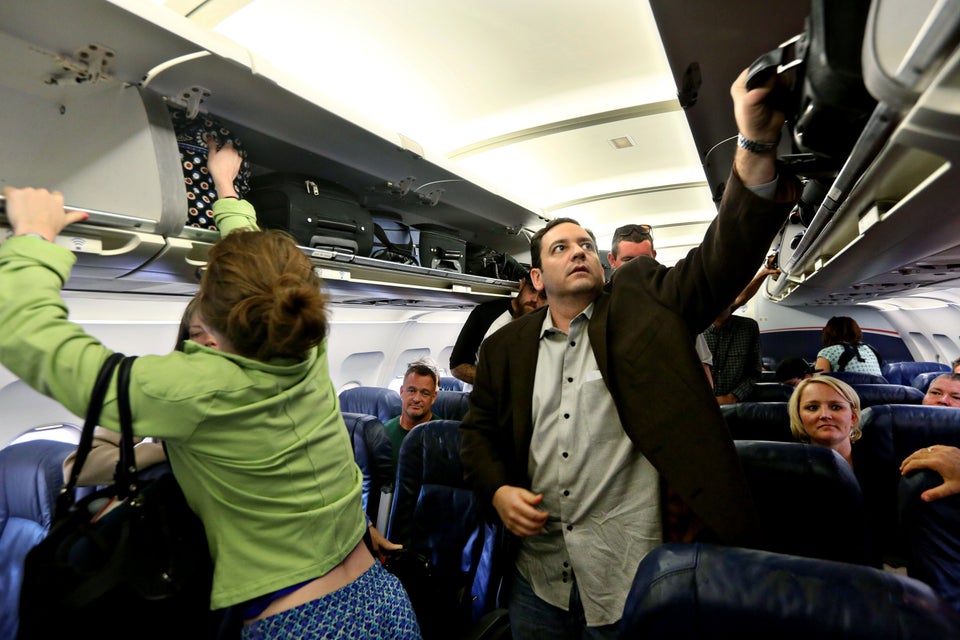 Sandy Huffaker/Corbis/Getty Images
2016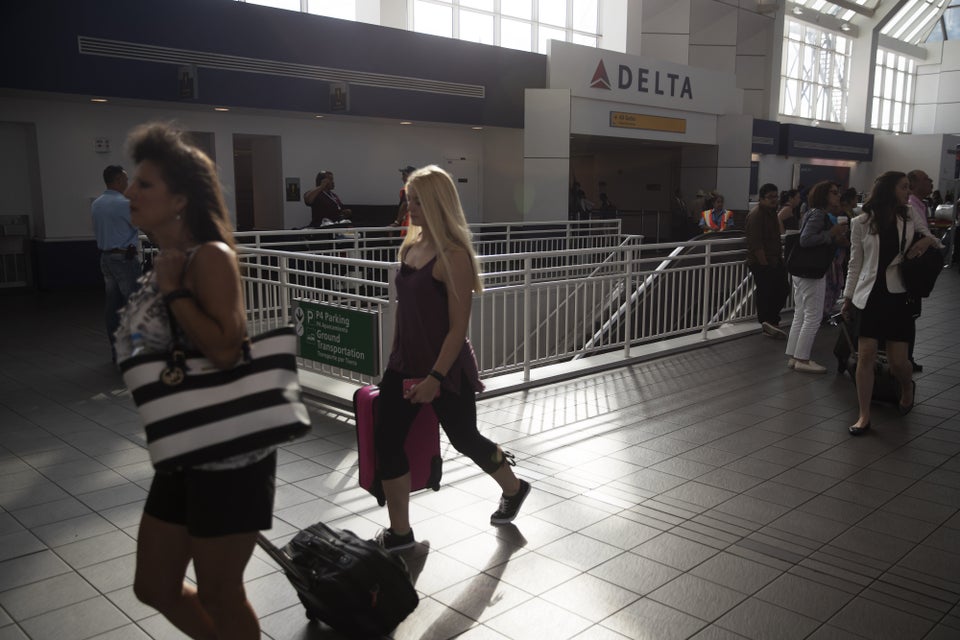 Victor J. Blue/Bloomberg/Getty Images
The HuffPost Lifestyle newsletter will make you happier and healthier, one email at a time. Sign up here.
Related
Before You Go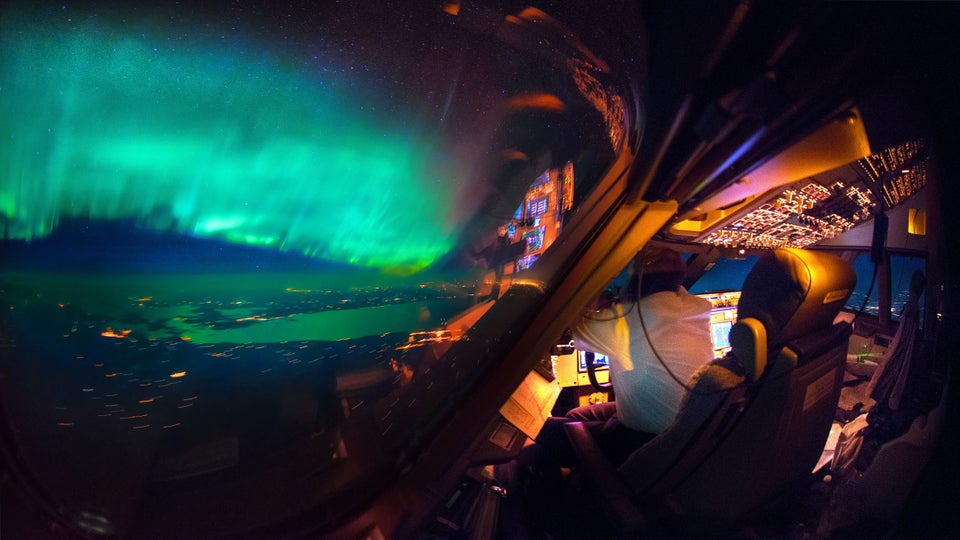 These Cockpit Photos Show How Breathtaking Flying Can Be