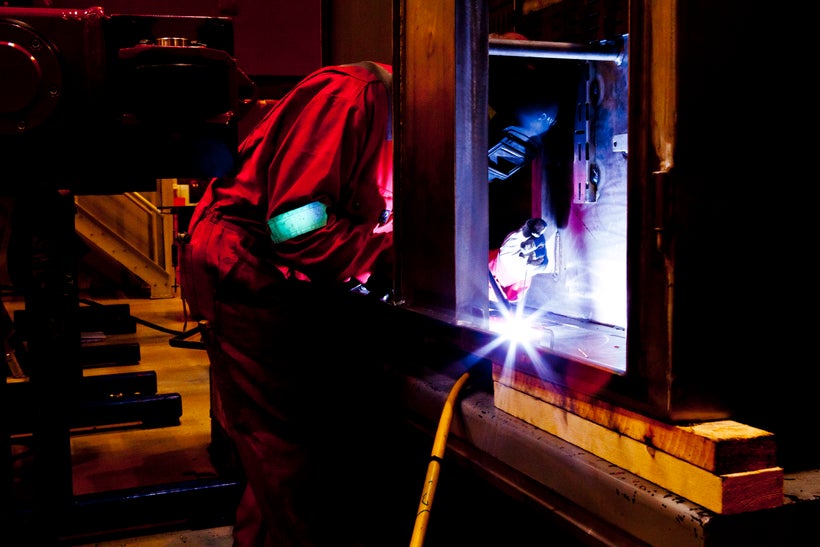 As President Trump continues to build on his agenda to grow the U.S. economy, and considers forging a better path in foreign and national security policy, he has at his disposal a number of tools that can help advance those interests. One of the most effective is the Overseas Private Investment Corporation (OPIC).
OPIC is a vital component of the U.S. "economic arsenal", putting U.S. free market ingenuity and entrepreneurship at the forefront of global development. Through loan guarantees, direct loans and political risk insurance, OPIC supports U.S. small businesses and middle market companies—the engines of economic growth and job creation—expand into new markets and compete on a more level playing field. Working alongside private sector companies, OPIC complements, rather than competes with, what the private market already offers.
Perhaps most importantly for a budget conscious Administration, OPIC operates at no cost to the U.S. taxpayers. Through fees, interest on loans and premiums on insurance, OPIC is not only self-sustaining, but returns funds to the U.S. Treasury. Since 2008, OPIC has contributed $2.6 billion to the Treasury, while supporting over 280,000 U.S. jobs and generating U.S. exports valued at over $76 billion. Moreover, prudent management by the agency has resulted in a healthy financial reserve, ensuring there will be no need for a taxpayer "bailout". And OPIC's highly experienced staff is a capable steward of the public trust, following stringent criteria when reviewing projects and structuring OPIC support to guard taxpayer interests.
Consistent with an Administration that puts American jobs first, OPIC is statutorily required to assess any possible domestic job loss in a potential project, and reject those that cost U.S. jobs.
And yet, despite all these tangible benefits, the Trump Administration's proposed budget calls for the elimination of OPIC. The decision is perplexing in light of the existing US government foreign aid structure and funding.
Contrast the low cost / high impact of OPIC with U.S. aid agencies. From FY2009 – FY2015, the U.S. Government spent $163 billion on foreign assistance through the U.S. Agency for International Development (USAID) and the Millennium Challenge Corporation (MCC). While these agencies have laudable humanitarian objectives globally, they have become bureaucratic and unresponsive to fast changing global dynamics. There is minimal linkage between laudable U.S. development policy goals and how those goals could be supported by U.S. industry.
While OPIC has received its share of political criticism in the past, I believe much of it is owed to a fundamental misunderstanding of its utility to U.S. national interests. For while it is supporting the creation of jobs for U.S. workers, it is also providing a low-cost means of building stable economies and creating strong allies in regions vital to the U.S.'s long-term security.
I believe that with a few modest course corrections, OPIC can become an even more effective tool in the Administration's "economic arsenal".
Go Back to the Basics. Under the Obama Administration, OPIC's human resources expanded exponentially. And, there continues to be discussion around doubling its current size, to the equivalent of European and China's Development Finance Institutions (DFIs). But this misses the point. OPIC is not a DFI, per se, but rather a trade promotion agency which plays a supportive role helping U.S. companies grow. OPIC's nimbleness allows it to better respond to these companies' changing needs as they navigate the global marketplace.
Re-focus OPIC back to this core directive, closing unnecessary international outposts and bringing existing resources back to the center.
Continue to Make OPIC Small-Business Friendly: OPIC is a fairly transparent organization with which to work. However, approvals can be slow in "business-time" and the process can be costly. Without jeopardizing its integrity, OPIC can benefit from a thorough review of the existing process by a small team of OPIC executives, clients and private sector peers with an eye to making it as efficient as possible.
Rather than a target for elimination, a step that—paradoxically—would increase the deficit, OPIC is model for a 21st century American development policy. By complementing and assisting the U.S. private sector, OPIC ties our international efforts in forming partnerships and enhancing alliances to the wellspring of our vitality, the U.S.. .economy. OPIC advances American ideals abroad by advancing the very best that U.S. workers produce. If the Administration is successful in eliminating OPIC, it will, no doubt, have to be re-created under a different name.
Marysue K. Shore is President of Global Business Strategies, a boutique advisory firm facilitating trade and investment in emerging markets. She served as Senior Advisor to the President of OPIC during the George W. Bush administration.
REAL LIFE. REAL NEWS. REAL VOICES.
Help us tell more of the stories that matter from voices that too often remain unheard.
This post was published on the now-closed HuffPost Contributor platform. Contributors control their own work and posted freely to our site. If you need to flag this entry as abusive,
send us an email
.