From the confluence of Rock Creek and the Potomac River, the House of Sweden faces the sylvan beauty of Roosevelt Island, which also shields the eye from the hodgepodge development on the Virginia shore. The mixed use Swedish embassy is a stunning piece of architecture whose appeal is enhanced by the agreeable exterior view.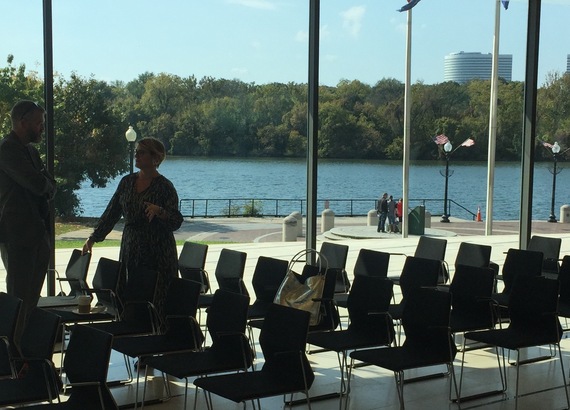 In late October the 10th anniversary of the unique glass and blond laminate creation was celebrated with an open house that attracted over 2,200 visitors. The guests flowed easily through its three levels and many spilled out onto the roof to take in the varied skyline. There was Swedish food and music and exhibits from Swedish companies, particularly Volvo which displayed its latest car and heavy truck.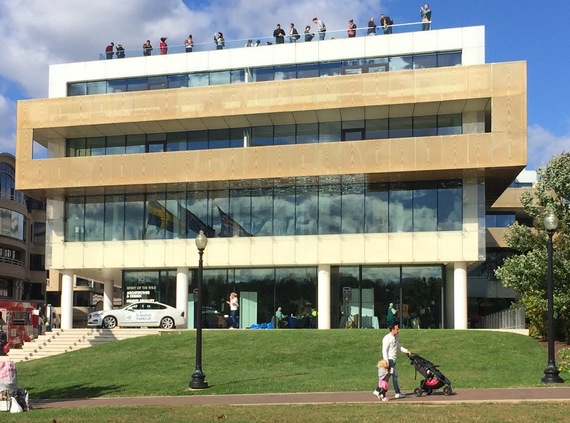 The building's principal designer, prize-winning architect Gert Windgardh, told visitors that the environmentally friendly structure is wearing well. "With LED lighting behind the laminate panels," he said, "the building becomes a lantern against the nighttime sky." It was designed to be modest but also elegant. "We Swedes," Windgardh continued, "are proud of Ikea because it combines quality and affordability and the House of Sweden should be viewed similarly. The House of Sweden, he said, is essentially an office building, with apartments at the top and public space accounting for 30 to 40% of overall square footage. It also houses the embassy of Iceland.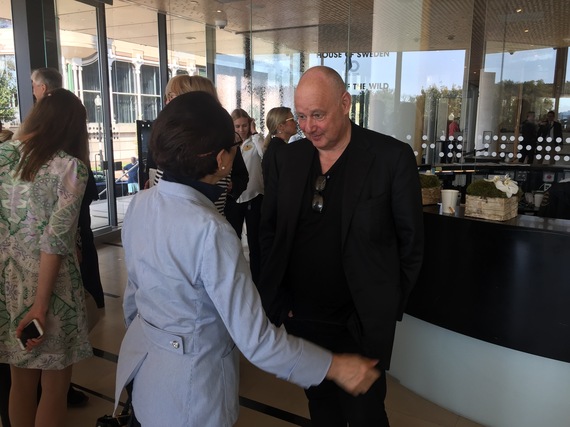 Architect Gert Windgardh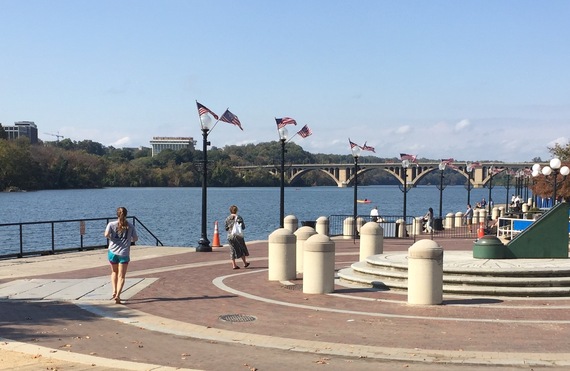 From the House of Sweden steps looking east towards Key Bridge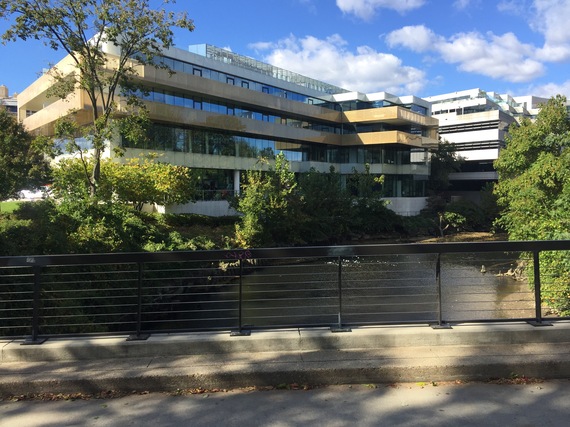 A side view from Rock Creek near Thompson's boathouse
Largely because it is the only Washington embassy facing the Potomac instead of a thoroughfare, the House of Sweden is better known to hikers, boaters and cyclists than the public at large.
Grand as the exterior is the brilliance of the architecture is most apparent from the inside. The lower level used for displays, meetings and receptions is reached by a side stairway with blonde treads and railing. At the base is a reflecting pool and windows looking out at plantings along Rock Creek.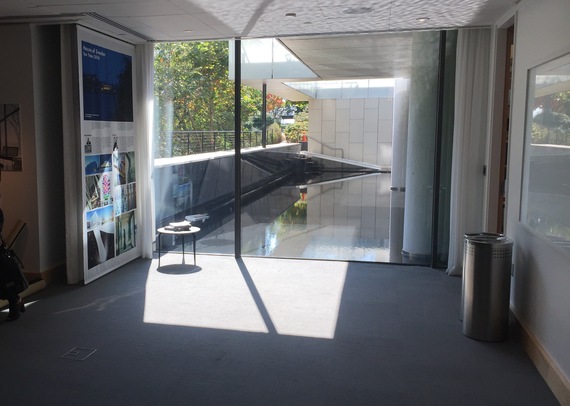 Side view from lower level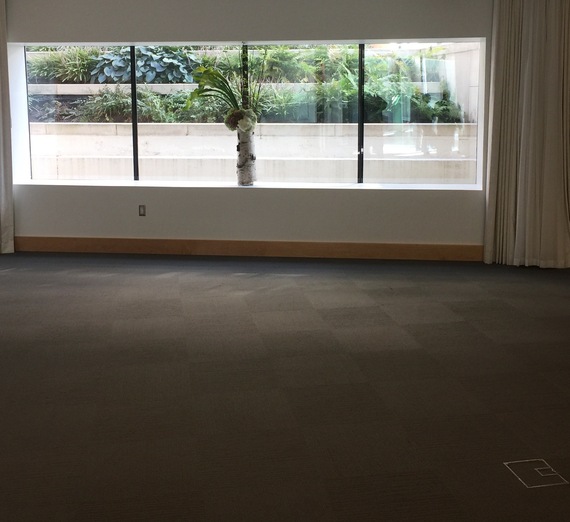 Lower level display area on the back side
The House of Sweden may be ten years old but it is so fresh and appealing that it appears brand new. In the view of this writer it is the finest embassy to grace Washington in recent decades. #
Barry D. Wood has written about the Oculus train station at New York's World Trade Center, the TWA flight center at JFK airport, and the makeover of downtown Skopje, Macedonia.
Related
Popular in the Community