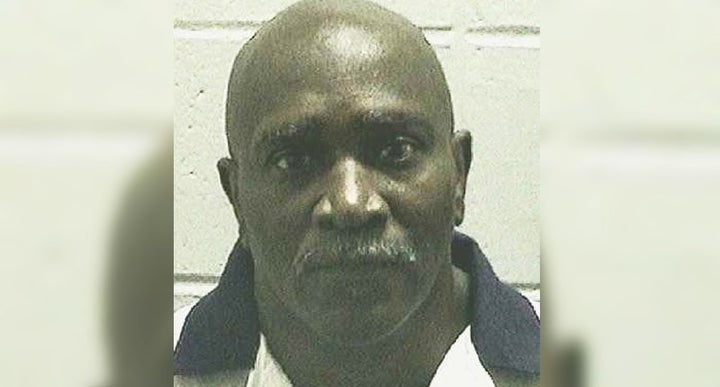 On September 26th, the State of Georgia plans to execute an intellectually disabled black man who was sentenced to death by a jury that included a man who wondered if "black people even have souls."
Keith Tharpe, 59, was convicted of murder in Jones County, Georgia, in 1991. Tharpe's prosecutor, Joseph Briley, had earned a reputation for favoring peremptory strikes in jury selection, and his strategy was no different in Tharpe's case: He successfully got rid of five out of eight competent black jurors. A white juror, Barnie Gattie, sailed through Briley's selection process.
In a sworn affidavit, Gattie (who is now deceased) displayed clear racial animus, saying, among other things, that "After studying the Bible, I have wondered if black people even have souls. For example," he continued, "look at O.J. Simpson. That white woman wouldn't have been killed if she hadn't have married that black man." In describing black people "hanging around" his store, Gattie said:
I tell them, 'n*gger, you better straighten up or get out of here fast.' My wife tells me I am going to be shot by one of them one day if I don't quit saying that.
When the affidavit became known, Georgia did everything in its power to mitigate and downplay the damage, obtaining a new affidavit from Gattie, who claimed to have been drunk when he said those things, and drunk when he reviewed (and corrected and signed) the original document. He did not back down from his racist diatribe, though he claimed that he hadn't shared those thoughts with other members of the jury.
This spring, the Supreme Court heard "Pena-Rodriguez v. Colorado." Mr. Pena-Rodriguez was convicted of three misdemeanors; the case arose when it came to light that a juror had expressed clear racial bias, saying that he thought Mr. Pena-Rodriguez "did it because he's a Mexican, and Mexican men take what they want." Writing for the majority, Justice Kennedy wrote:
Where a juror makes a clear statement that indicates he or she relied on racial stereotypes or animus to convict a criminal defendant, the Sixth Amendment requires that the no impeachment rule give way in order to permit the trial court to consider the evidence of the juror's statement and any resulting denial of the jury trial guarantee.
Tharpe is also intellectually disabled; his mental function is at the lowest one to two percent of the general population. The State of Georgia has a particularly restrictive standard for proving intellectual disability — it must be shown 'beyond a reasonable doubt,' which is, essentially, an impossible standard to meet. This means that Tharpe also slips through the cracks of constitutional protection meant to keep intellectually disabled individuals from being executed in the United States.
Tharpe's legal team argue that the Courts must remove all procedural defaults from the case so that they can prove that his case was "fatally tainted by racial bias." Two weeks ago, a judge in Macon denied Tharpe's legal team's request to reopen the case. They are now appealing the decision to the 11th Circuit Court of Appeals, in Atlanta. Tharpe is scheduled for execution by lethal injection at 7 PM on September 26th. He has already requested his last meal.
Juries absolutely must be fair and impartial. The law is meant to punish individuals for their actions, not for the color of their skin. If this execution is carried out, the damage to the integrity of our system will be real and long-lasting.
REAL LIFE. REAL NEWS. REAL VOICES.
Help us tell more of the stories that matter from voices that too often remain unheard.