What a week it was, and what a week it is, with art, dance, theater, fashion --all that here in LA and across the Atlantic in Moscow and Florence. And yes, I've seen it all, and hope that you will enjoy some of these adventures as well.

After a long remodeling, Laemmle Theater reopened its multiplex on 2nd Street in Santa Monica. From now on, every Monday night, there will be a screening of high caliber Opera and Ballet productions from around the world. Last night, I went to see Bolshoi Ballet's production of Shakespeare's The Taming of the Shrew, with the music of Dmitri Shostakovich. It was edgy and sexy, with ballet dancers equally impressive as dramatic actors.
In two weeks, there will be a screening of the documentary, which will take us on a journey through Florence and the Uffizi Gallery. Though I've visited Florence a half dozen times, I still cannot wait for yet another encounter with this magical city.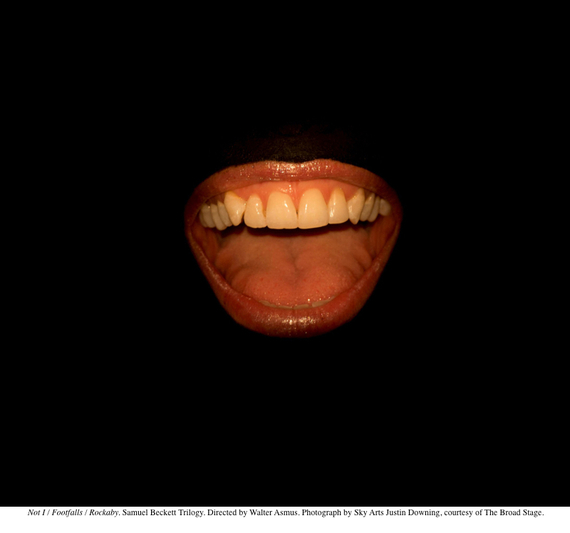 One of the most challenging, slightly scary, and surprisingly rewarding artistic experiences I've had in recent months happened to me while I was sitting in pitch black darkness. It happened to be at The Broad Stage, where famous Irish actress Lisa Dwan performed a one-woman trilogy of Beckett plays. In one of them, you could hear her delivering a rapid stream of a monologue from the center of the stage, but you could not see her. Her body, her dress, her face, all were swallowed by complete darkness, only her quick mouth was spotlighted... an unforgettable experience indeed.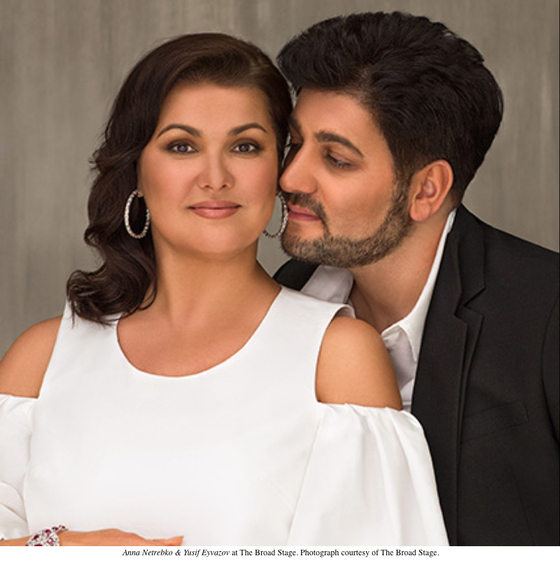 This week, The Broad Stage is offering yet another not-to-be-missed experience. This time, in full light, one will have a chance to see --and more importantly --to hear two great opera singers, Anna Netrebko and Yusif Eyvazov... both Russian though I'll try not to hold that against them... They will sing a program of great Italian arias and duets. I've seen Anna perform several times before, and I'm sure that, once again, she will entrance her audience with the amazing voice and gorgeous looks of a real opera diva. Sorry to break your hearts, but all tickets have already sold out...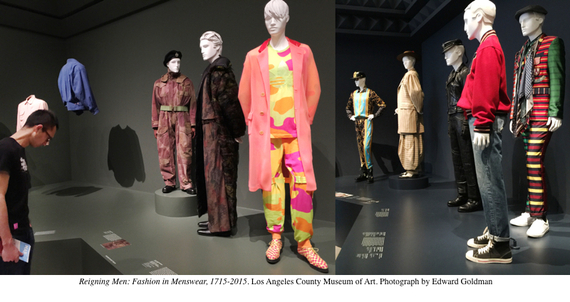 And here is another adventure full of gorgeous people dressed to kill. This adventure is courtesy of LACMA, where an exhibition of Men's Fashion opened over the weekend. Anything that male fashionistas have worn in the last 300 years is there for you to stare at --sometimes in utter disbelief. Colors, textures, cuts, and patterns are so full of energy and life, you almost forget that you're looking at mannequins and not living and breathing characters.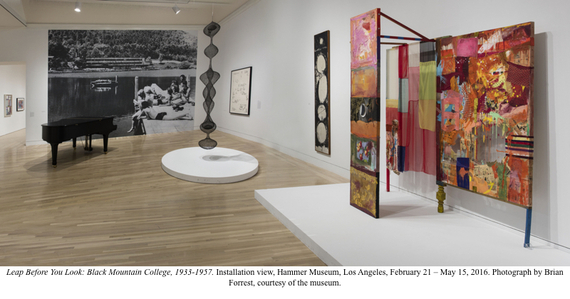 Tonight, The Hammer Museum will host a unique concert featuring the music of John Cage, Erik Satie, and Arnold Schoenberg, among others. It's done in conjunction with the current exhibition, Leap Before You Look: Black Mountain College 1933-1957. The concert starts at 7:30 and, as always with Hammer events, admission is free. But come a bit early to make sure you snag a seat.
To learn about Edward's Fine Art of Art Collecting Classes, please visit his website. You can also read The New York Times article about his classes here, or an Artillery Magazine article about Edward and his classes here.
Edward Goldman is an art critic and the host of Art Talk, a program on art and culture for NPR affiliate KCRW 89.9 FM. To listen to the complete show and hear Edward's charming Russian accent, click here.
REAL LIFE. REAL NEWS. REAL VOICES.
Help us tell more of the stories that matter from voices that too often remain unheard.