Since its start in 2012, The Naked Turtle White Rum has proudly partnered with the Sea Turtle Conservancy (STC) to keep these magnificent and friendly creatures from extinction. For every bottle made, The Naked Turtle saves a sea turtle through a donation to the STC. Although sea turtles have existed for over 100 million years, they are starting to struggle to survive. It is a sad fact that one of the predominant reasons for this is the pollution that humans have caused to oceans and beaches throughout the years. However, we can learn from our mistakes to ensure that this extraordinary species remains forever.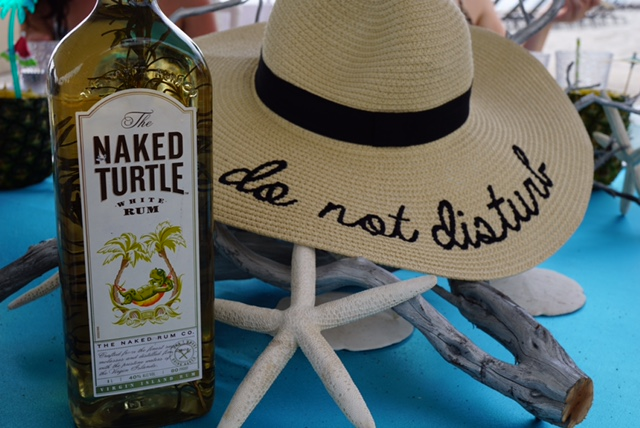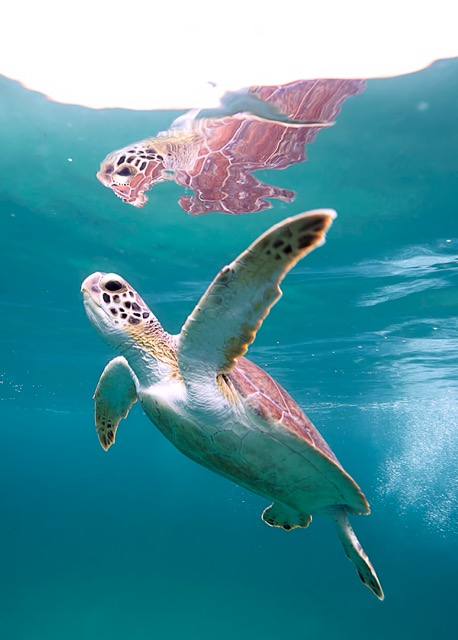 I was invited by The Naked Turtle to experience and witness first-hand how the STC and The Naked Turtle are helping save turtles during the Sea Turtle Conservation Weekend from Friday, July 14, 2017 through Monday, July 17, 2017. The event took place at the Four Seasons Resort Nevis, West Indies.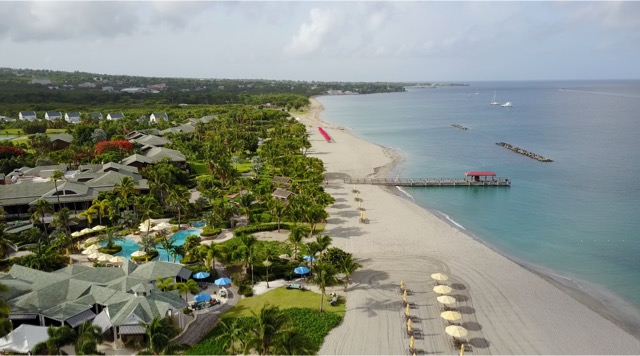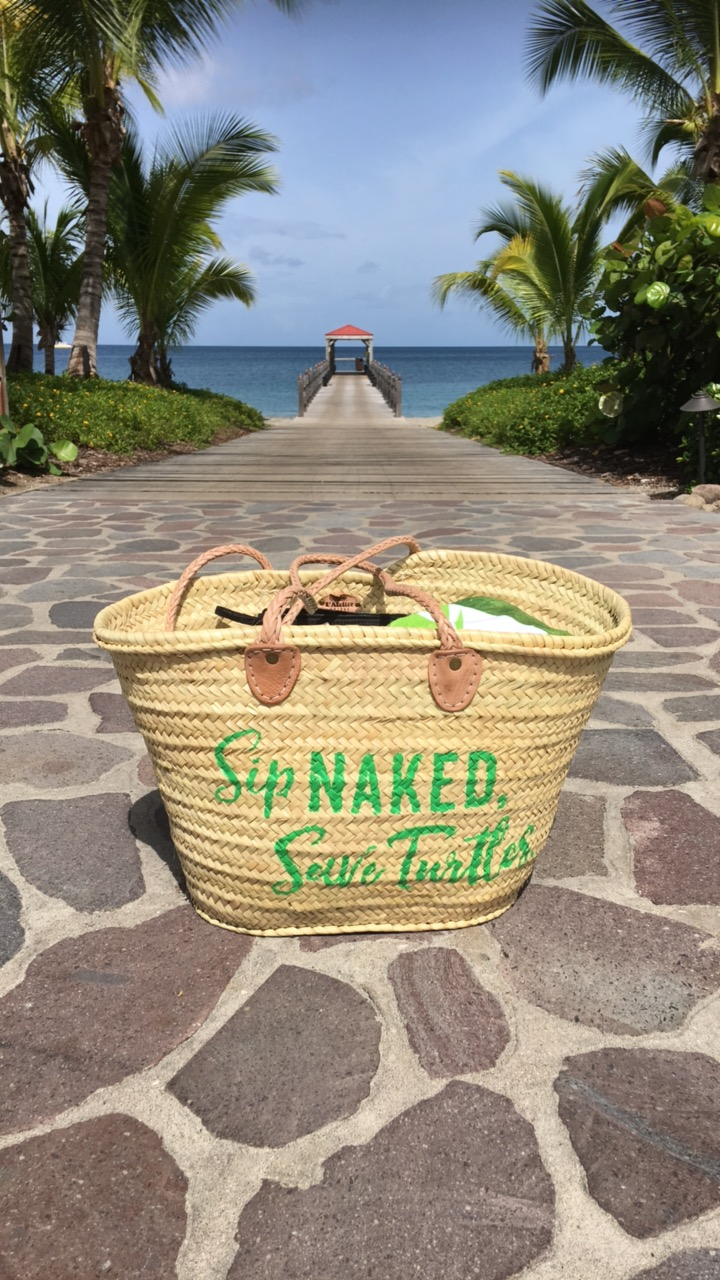 Upon arrival at St. Kitts, guests are transported to a marina where they board a speed boat to the Four Seasons Resort Nevis. The boat ride is relatively quick and full of picturesque views along the way. This Four Seasons property spans 350 acres and is full of lush foliage and beautifully manicured lawns plus breathtaking views of Nevis Peak, the Caribbean Sea, and Atlantic Ocean. The resort has 196 guest rooms and suites as well as rental and private homes. There are three infinity-edge pools, an 18-hole golf course, a sport pavilion that includes ten tennis courts, a gym, children's playground, a full service spa, and several restaurants and bars to name a few of the multitude of things to do and see. The resort guest rooms are very modern and comfortable with top-of-line appliances and large balconies and patios with views of the ocean and property.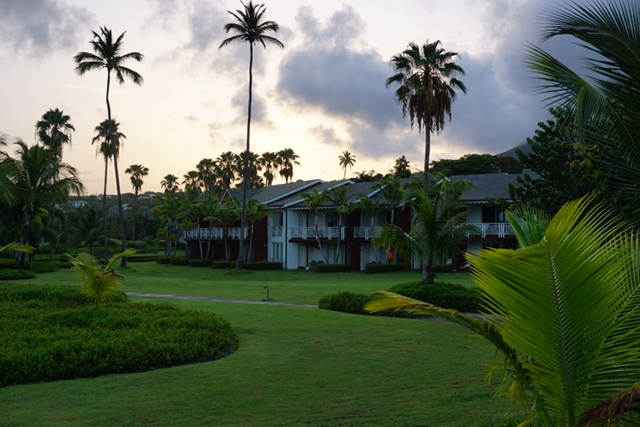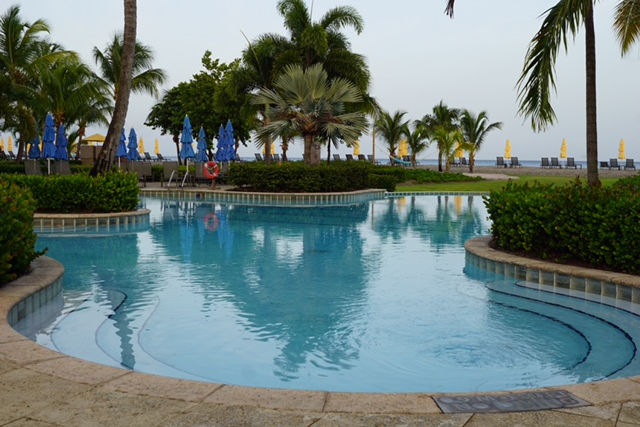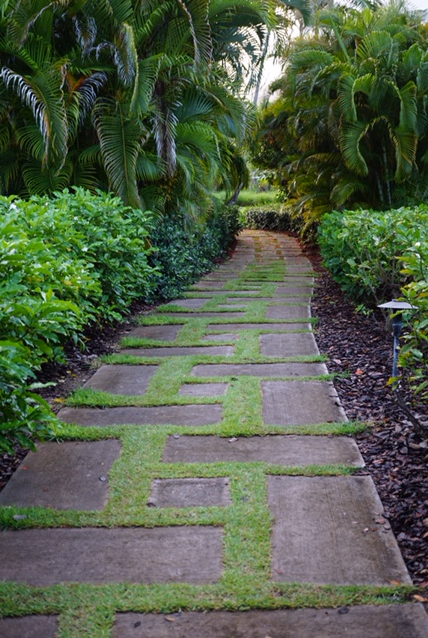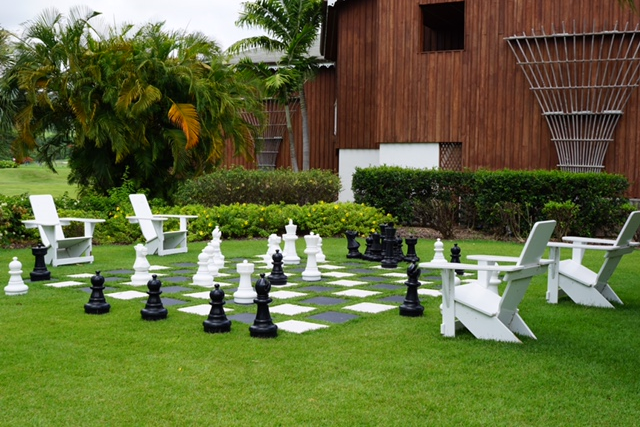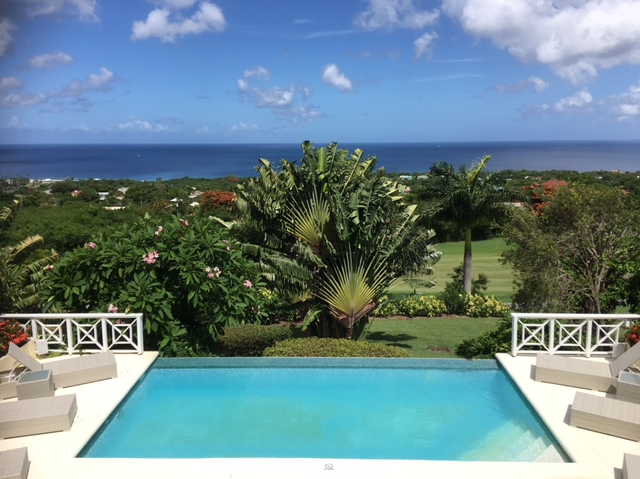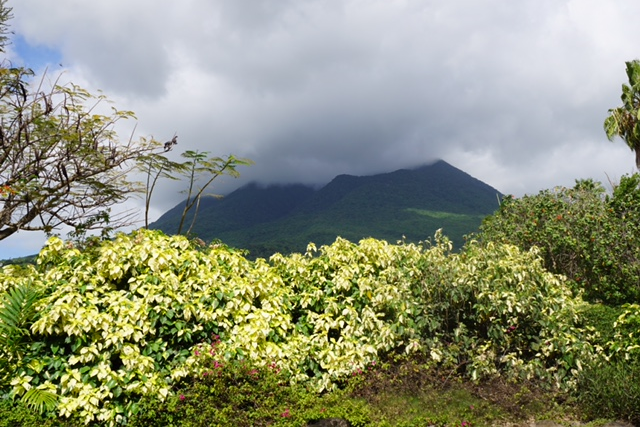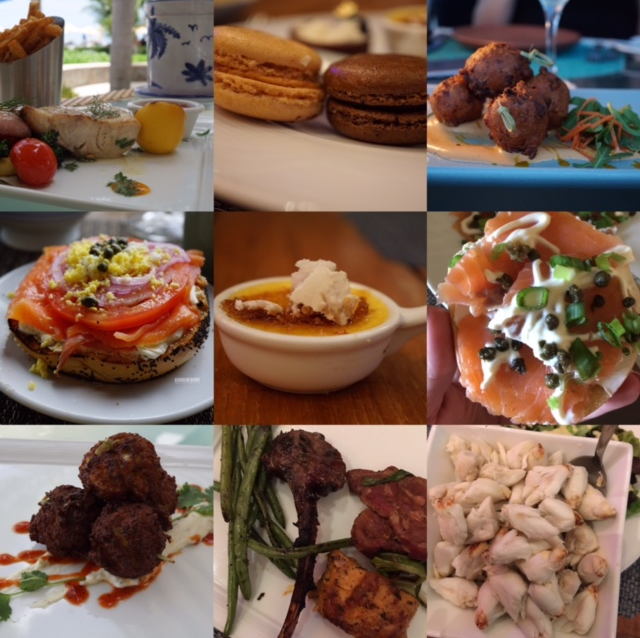 The whole weekend was packed with fun and educationally interesting events. There was a Naked Turtle cocktail class with the resort's master mixologist, Kendie Williams where participants learned how to make scrumptious drinks with fresh ingredients. Below are some recipes.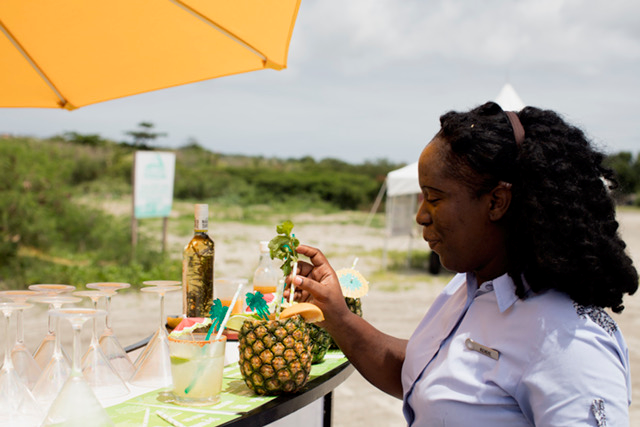 1.5 oz The Naked Turtle White Rum, 3 oz club soda, and 3 lime wedges.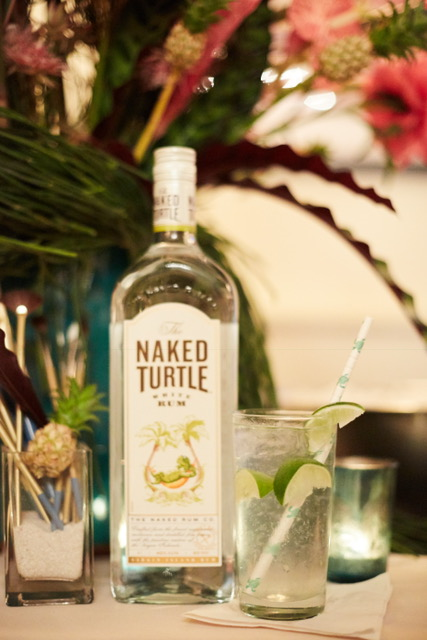 1.5 oz. The Naked Turtle White Rum. 1.5 oz pineapple juice, 1.5 oz coconut water, .75 oz fresh lime juice, .5 oz agave nectar, and a pineapple wedge for garnish.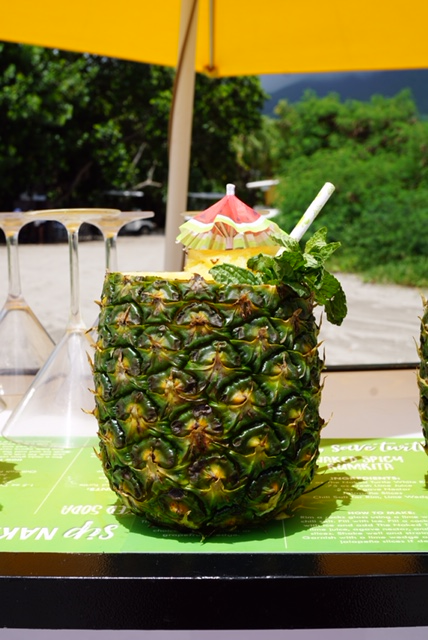 1.5 oz The Naked Turtle White Rum, 1.5 oz club soda, .75 oz. fresh lime juice, .5 oz agave nectar, 6 mint leaves, and a lime wedge for garnish.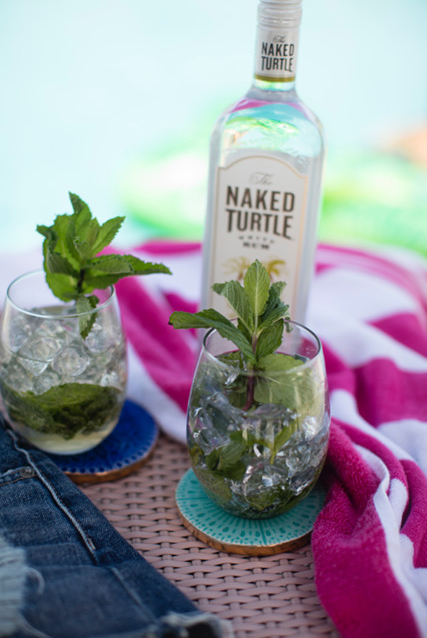 1.5 oz The Naked Turtle White Rum, .75 oz fresh lime juice, .5 oz agave nectar, 1 jalapeno slice, chili salt for the rim, and a lime or lemon wedge for garnish.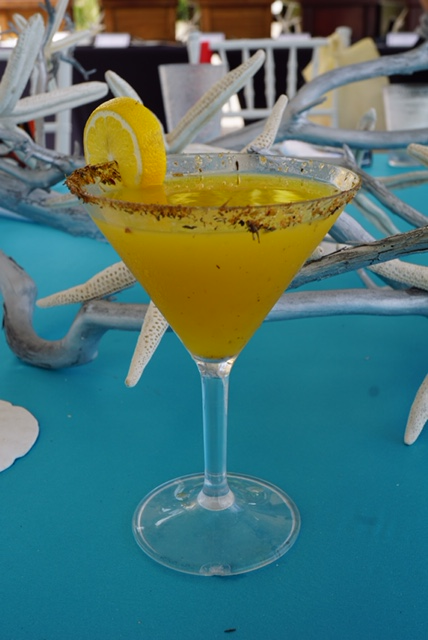 The cocktail class was followed by a beach side lobster grill with all the trimmings plus a lion fish cooking demonstration with the resort's chefs and a friendly game of eco golf to burn off some calories. Yes, eco golf is real thing and safe for the environment inasmuch as the balls that are driven into the ocean are water soluble, biodegradable, non-toxic, and fish friendly balls that dissolve into fish food after a couple of days.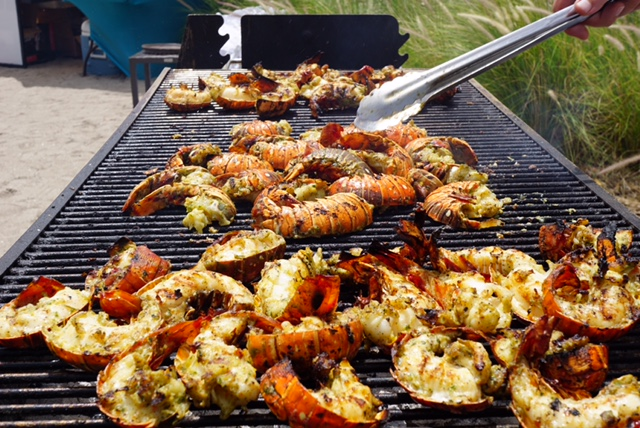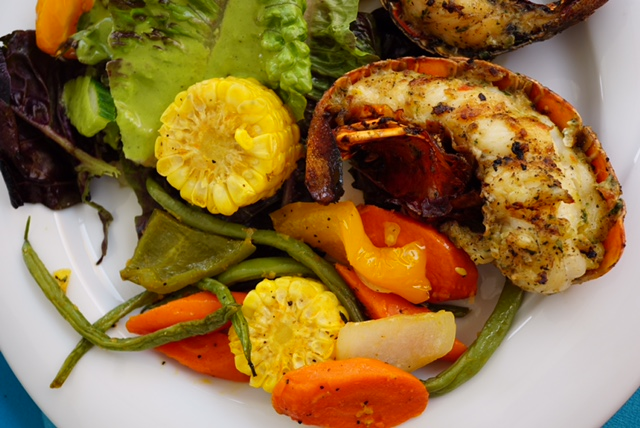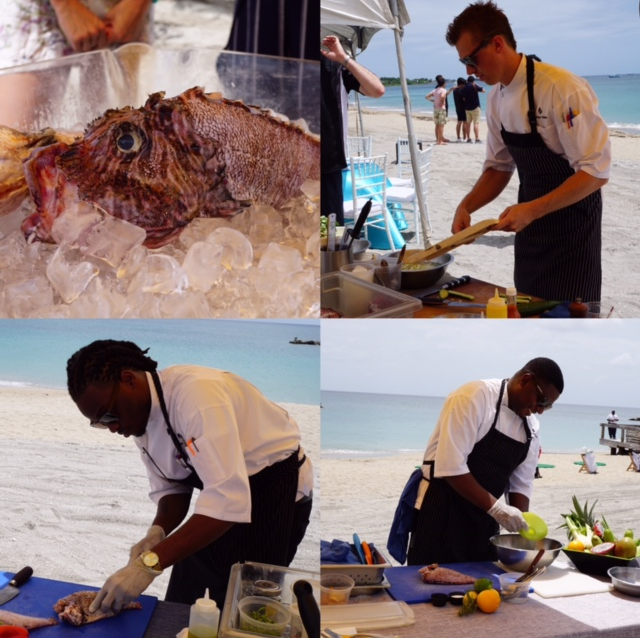 For dinner, our group headed to one of the resort's restaurants; Mango. Mango is a beach side eatery with indoor and outdoor seating serving savory Caribbean style food. Our group opted to sit outdoors and enjoy the sunset while we sipped on some prosecco, as well as Naked Turtle cocktails. We began with a trio of mouth watering appetizers which included lobster fritters, fresh ceviche, and empanadas. For my entrée, I selected the skirt steak with yucca fries which was a delight.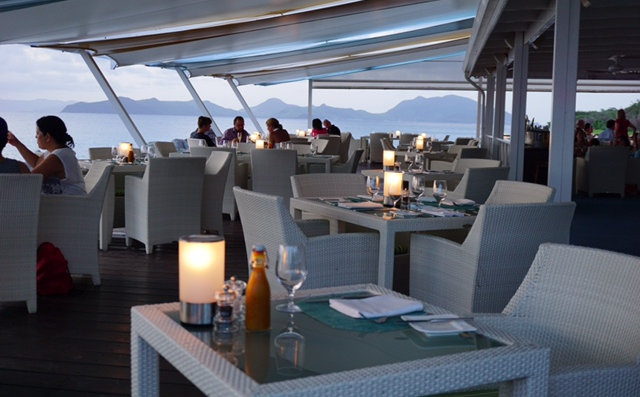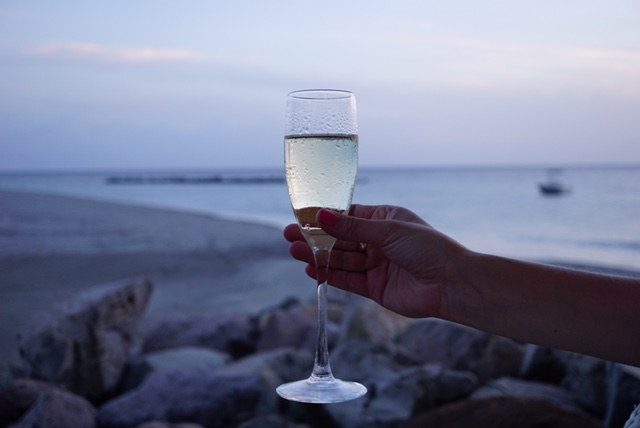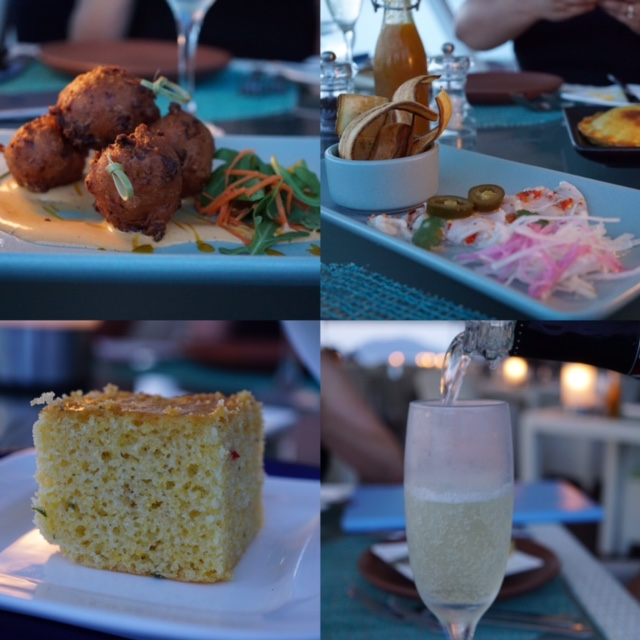 On Saturday night, participants in the sea turtle night walk were transported to the local Nevisian beaches to search for nesting turtles. My group went to Lovers Beach where we scanned the shore for signs of turtles having come ashore. We were asked to divert from using any artificial light or taking pictures because it would divert the turtles from coming ashore. While it is very dark along the beach shore, it made for the most beautiful blanket of stars shining in the moonlit sky. My group had the opportunity to lay on the sand while we stared at the sky in awe.
At approximately 11:45 P.M., a female Hawksbill turtle was encountered on Lovers Beach and brought back to the resort for the purpose of placing a satellite transmitter/tracker on her shell. This lovely creature was believed to be about 20 years old because she was on the beach for the purpose of nesting which means she reached the age when she can lay eggs. In gratitude of all of The Naked Turtle White Rum's efforts in the protection and saving of sea turtles, this wondrous creature was aptly named Mojito, or Moji in short. Mojito was comfortably transported to her own personal bungalow at The Four Seasons Nevis to be equipped with a satellite transmitter and then released back to the ocean the following morning.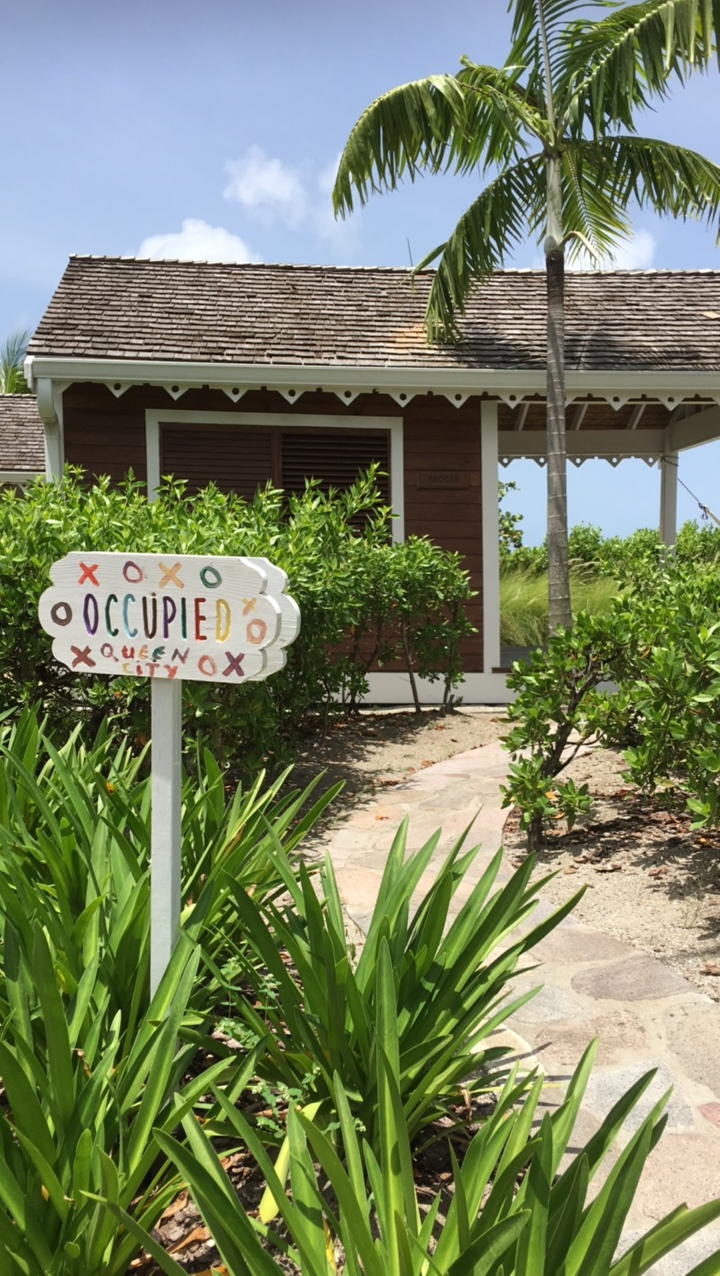 Tracking Turtles | An Interview With Dan Evans
I had the opportunity to speak with Dan Evans of the Sea Turtle Conservancy (STC) while he and his staff were prepping and placing a satellite tracker on Mojito during the morning of Sunday, July 16th. Dan is a research biologist and the Sea Turtle Grants Program administrator. He is responsible for the conservancy's educational activities, public presentations, organizing volunteers to help with the sea turtle monitoring research programs, and is the principle investigator on STC's sea turtle tracking research program. He is also the administrator of the Florida Sea Turtle Grants Program.
Dan explained that female turtles will come ashore to nest and this is why they are the majority of tracked sea turtles. The males rarely ever come back to shore once they've hatched. After the female turtle has nested, or if she did not find the exact spot where she wanted to nest, she is carefully and gently brought to the facilities at Four Seasons Resort Nevis so a satellite transmitter can be placed on her shell. The transmitter is placed on the shell using elastomer for the first layer to level the tracker. Surfboard resin and fiberglass sheets are then applied to hold the tracker to the shell. Three layers are placed in 30 minute intervals so that each can dry before another is added. After the last layer is applied, Vaseline is spread all over the shell as a moisturizer.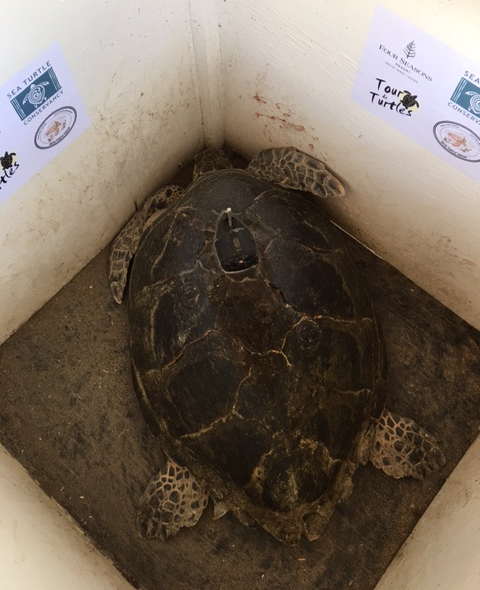 The satellite tracker remains on the turtle's shell for about two to three years and then falls out as the scoots come off. However, flipper tags are also placed on the turtle's legs for identification purposes. This also serves to let others know of the turtle's whereabouts and if she has nested. If someone locates a turtle with a tag, they can contact the University of Florida where there is a data base to look up the particular researcher's information and let him or her know that the turtle has been spotted. Turtles travel very far distances such as from Panama to Portugal. The flipper tags normally stay on the turtle for about fifteen years.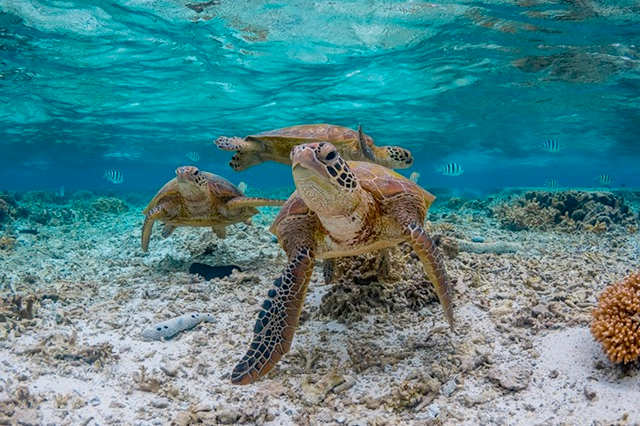 A sea turtle will lay about 100 eggs in a nest and lay between three and seven nests during the summer nesting period and then again every two to three years. However, a very small percentage of hatchlings make it into adulthood. The main purpose of tracking sea turtles is to learn more about their migratory patterns, their behavior at sea, where their marine habitats are located, how the turtles use these different habitats, and the migration routes turtles travel between habitats. By learning where they form habitats it better informs us how to protect sea turtles. Efforts such as beach cleanings, the use of amber lights near beaches are to aid hatching – these small chances ease the hatchlings path to the ocean.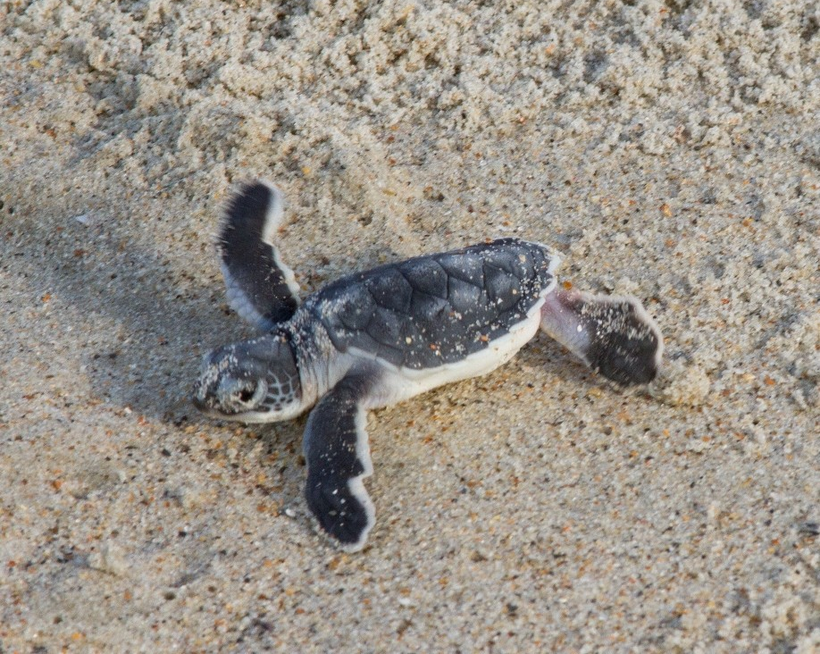 On Sunday, July 16th, which is Sea Turtle Day, Mojito (aka Moji) was released back into the ocean. As onlookers stood on the pier of the Four Seasons Resort Nevis and along the sand, Mojito made her way back to the ocean sporting new bling in the form of her satellite tracker. This was quite inspiring and emotional (I actually cried tears of joy) and onlookers cheered Mojito on. Mojito can be tracked at https://conserveturtles.org/trackingmap/?id=176.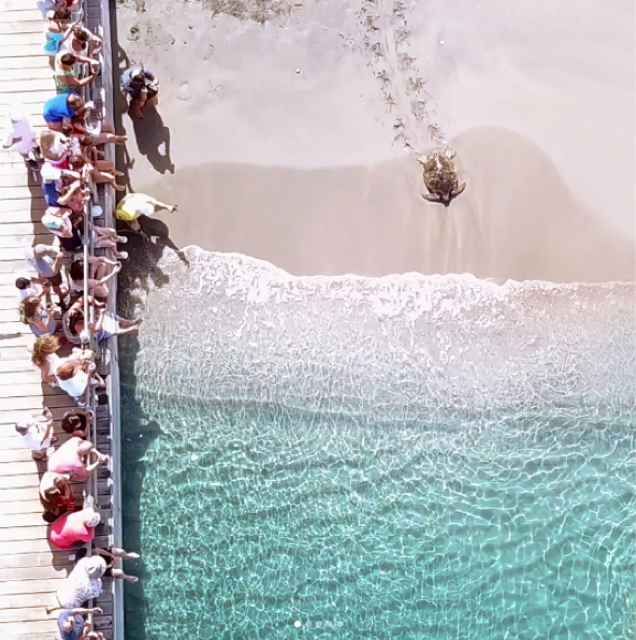 A second turtle was found on Sunday night at approximately 10:35 P.M., again on Lovers Beach. This magical Hawksbill turtle is believed to be older than 25 years and measured 86.2cm curved carapace (shell) length and 76.4cm curved carapace width. She did have the opportunity to nest and afterwards she was brought to the Four Seasons Resort Nevis for a tracker to be placed on her shell. In doing so, Dan Evans was able to remove five barnacles from her shell which is approximately the same weight of the tracker. This sweet lady was named Tilly and she can be tracked at https://conserveturtles.org/trackingmap/?id=175.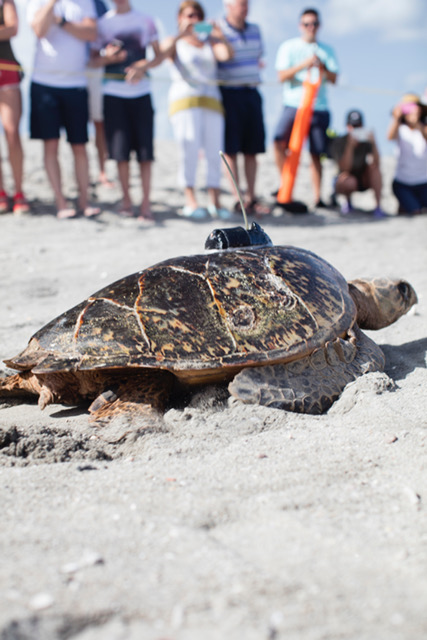 Check out https://TourdeTurtles.org, which is in now in its eleventh year, for more information on all turtles currently being tracked and their whereabouts.
After Mojito's release, our group went on a catamaran sail and snorkel trip. With all the morning's excitement, everyone was looking forward to a nice dip in the ocean while hoping to catch more glimpses of sea turtles in their natural habitat. Snorkeling is such a wonderful experience when you have the opportunity to do it in a pristine setting such as the Caribbean Ocean.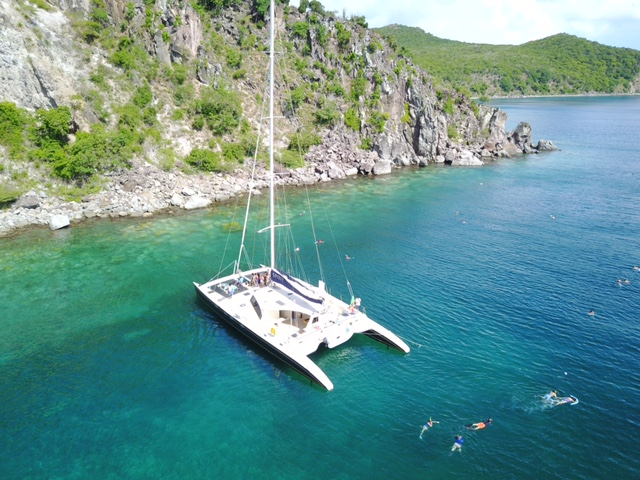 Spa Day at The Four Seasons Resort, Nevis
To end this most perfect weekend, I had to indulge in a spa treatment at The Four Seasons Resort Nevis. The spa is unlike any others I have visited inasmuch as it is a private but open sanctuary. The treatment areas are small cottages lined alongside each other with paths leading to a cold spa pool overlooking the impressive Nevis Peak. On the other side of the path, you can walk under a stone arch with a trellis that leads you to the spa jacuzzi with a volcanic style waterfall. The spa also incorporates many herbs and flowers which are grown on-sight. I opted for the Nevisian Massage and couldn't have been happier or more relaxed.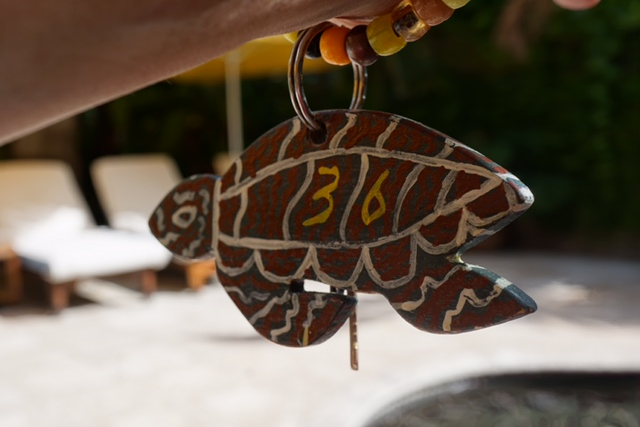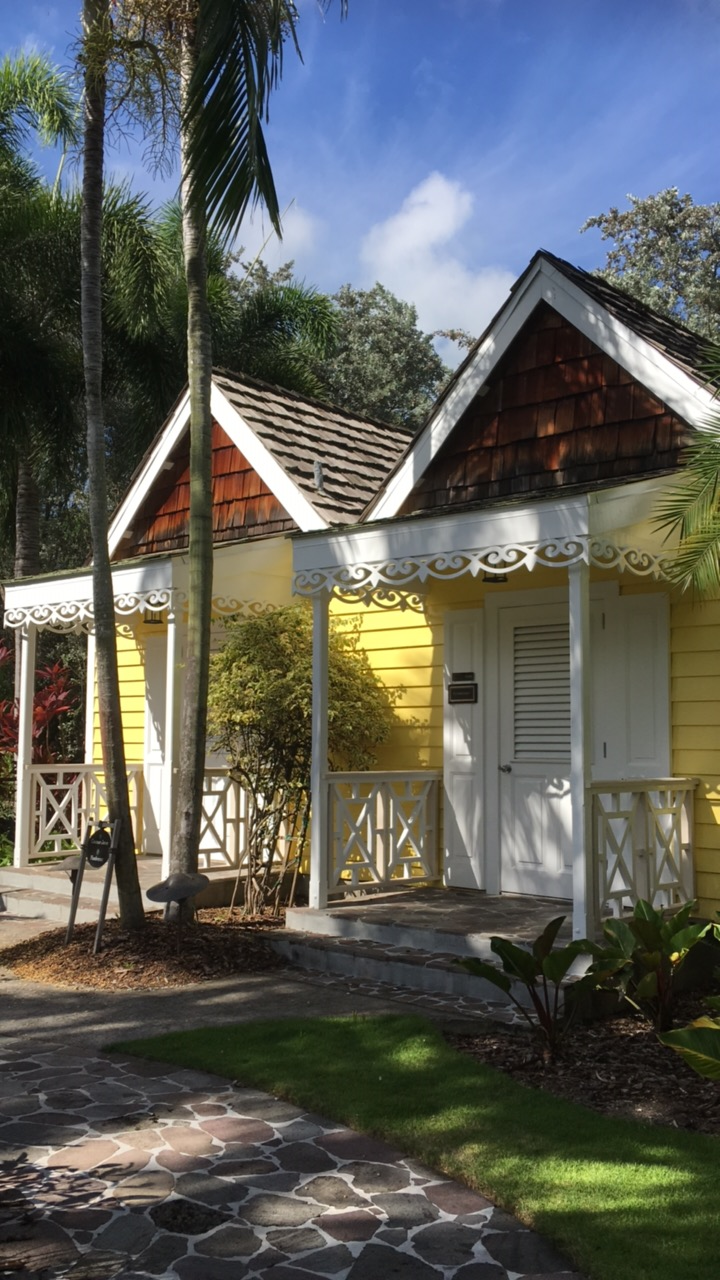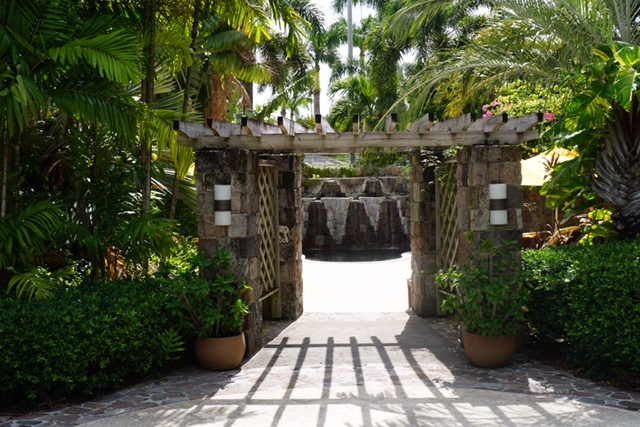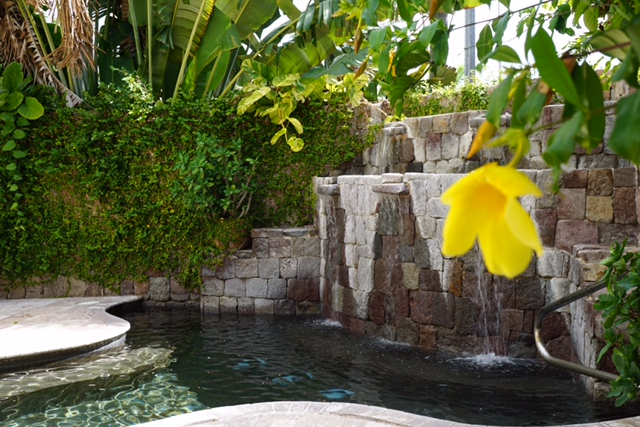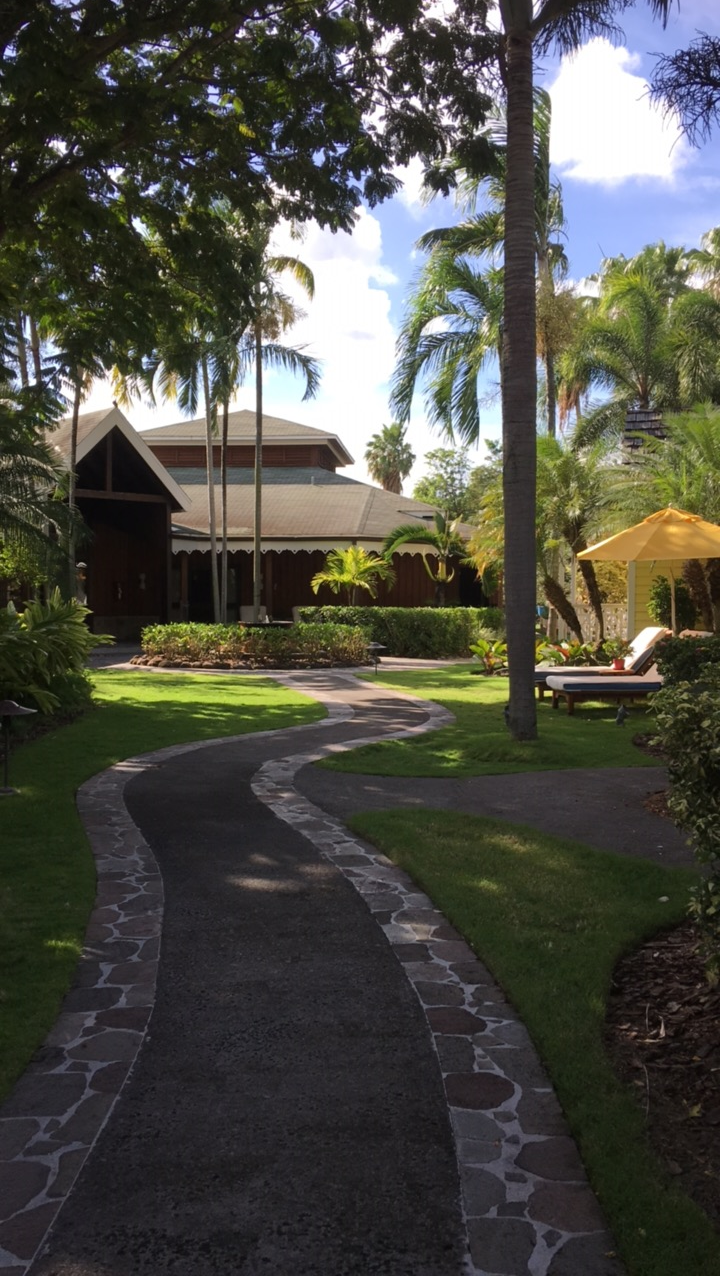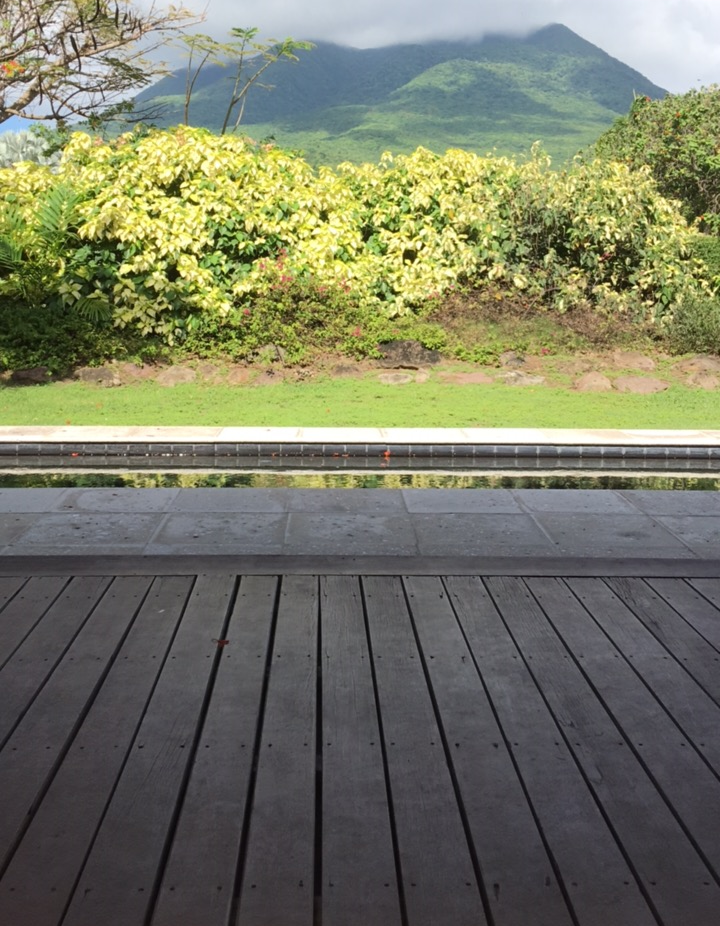 In summary, I leave you with a few fact you should know about sea turtles:
1. There are seven different species all of which are considered to be endangered or threatened. They are Green, Loggerhead, Hawksbill, Leatherback, Kemp's Ridley, and Flatback.
2. Only one in 1,000 sea turtle hatchlings will survive into adulthood.
3. There are 100 million tons of plastic existing in our oceans and it is the leading cause of death among sea turtle hatchlings.
4. The temperature of the sand where a sea turtle egg is laid determines the sex of the hatchling; hot temperatures produce females, cold temperatures produce males.
5. Sea turtles can live to be up to 100 years old although the average is 60 to 79 years.
6. Every bottle of The Naked Turtle White Rum made saves a sea turtle.
7. Since 2012, The Naked Turtle and the Sea Turtle Conservancy have saved 234,000 sea turtles together.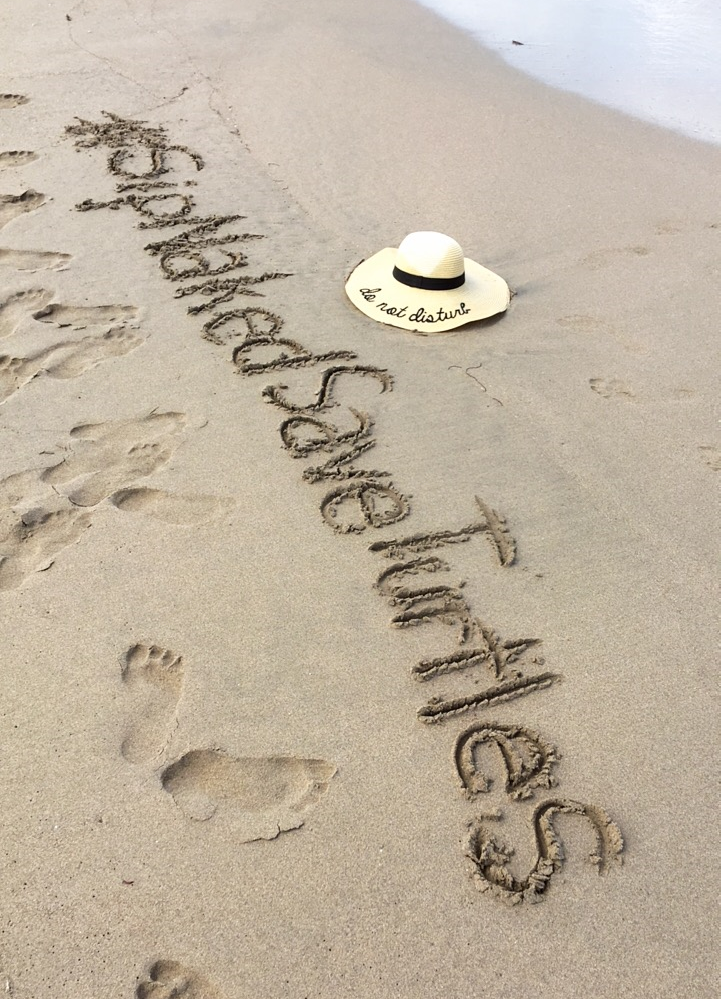 Calling all HuffPost superfans!
Sign up for membership to become a founding member and help shape HuffPost's next chapter
This post was published on the now-closed HuffPost Contributor platform. Contributors control their own work and posted freely to our site. If you need to flag this entry as abusive,
send us an email
.