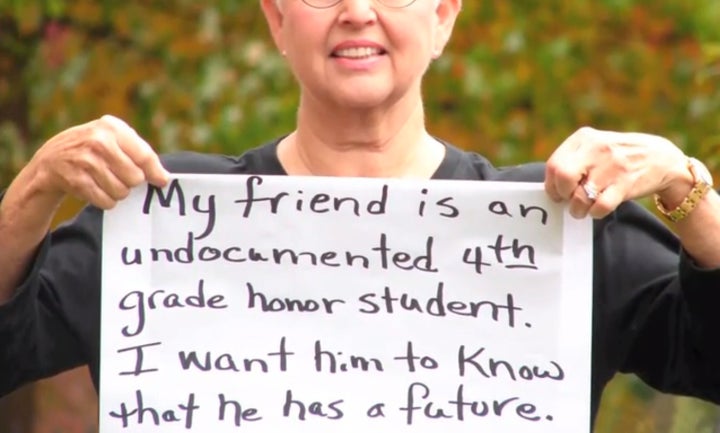 They say there is nothing like Southern hospitality in making folks feel welcomed and included. But lately for immigrants of all stripes, this hasn't been the general feeling from states like Alabama, Georgia, and South Carolina. The sentiment towards immigrants and Latinos in general has been anything but Southern Comfort; despite the millions of dollars these groups contribute to the economies of these states. Now North Carolina is considering similar local immigration enforcement laws that will disrupt business, tear families apart, and generally try to stop the growth of Latinos in the state. But even as Republican state legislators meet in a special committee to plot their move against unauthorized immigrants specifically, and Latinos in general, a different view is emerging.
Perhaps it's because North Carolina has always been seen as the "Upper South," the intelligentsia of the South, and has worked hard not to be seen as too kin to that other Carolina, let's remember North Carolina went blue in the last election, a new campaign was launched this week to welcome immigrants and change the sentiment, which seems so prevalent in the South.
Uniting NC this week unveiled new billboards featuring smiling, comfortable immigrant families across the state with the idea to put a human face on immigrants and immigration. Standing in front of the first billboard of a Muslim family in downtown Raleigh, Kristin Collins, the executive director of Uniting NC said, "We want to tie this with what is happening in Alabama and other states, the laws they have passed, and the effect that has divided the community. We didn't want to see North Carolina go down that same path."
WATCH: Promotional Video for Uniting NC
The campaign is statewide and will feature three billboards, two in Raleigh, one in Durham and four digital billboards across the state showing happy Latino and Muslim families. The group raised $3,500 from 250 people who donated their money towards creating the billboards. Collins said they participated in "crowdfunding" online where people could make contributions to meet their goals. Much of the funding came from faith-based groups in the area to counter the negative rhetoric of immigrants in America today, including unauthorized immigrants.
Uniting NC is one of 19 state affiliates and is part of a national movement led by Atlanta-based Welcoming America, that works to build understanding between natives and new immigrants.
"We've watched states like Alabama and Arizona be torn apart by fear and anger about immigrants," said Rabbi Eric Solomon of Beth Meyer Synagogue in Raleigh. "Here in North Carolina we have an opportunity to do better than that."
Solomon was joined by Rev. Diane Faires of St. Paul's Christian Church in Raleigh and Fiaz Fareed, outreach coordinator at the Islamic Association of Raleigh to "welcome the stranger" during this holiday season.
But even as Uniting NC was unveiling the new billboards, a special committee of Republican state legislators was meeting to decide what kind of state laws they could pass that would match their colleagues in other Southern states. This despite the fact that the U.S. Supreme Court decided this week to take up the constitutionality of Arizona's controversial SB 1070 law. It might be wise to wait until the Court has made a determination on the legality of that law in June. That would make sense but you never know.
Collins said that Uniting NC is not a lobbying group and doesn't want to engage in the political fight over local laws aimed at unauthorized immigrants and others. "There are a lot of other groups that work on lobbying," she said. "We try to work on the human side, on presenting immigrants as human beings."
That comes through the smiling faces on the billboards but doesn't show what immigrants in North Carolina do or how they really live. Why not present what immigrants, Latino immigrants in particular are doing in North Carolina? Images of stooped workers in the fields picking tomatoes, blueberries, or cucumbers might have a greater impact. At least a more honest one. Or, an image of workers in the many poultry processing plants that dot the landscape might also humanize these immigrant workers. Collins said that they are looking to do something more edgy in the future with the billboards. But for now, for the holidays they wanted to present a welcoming image of immigrants.
Emilio Vicente agrees. A college student, Vicente came out to see the billboard. "The South is known for its hospitality. I think this is great because it shows North Carolina is welcoming to immigrants."
That's true at least until someone takes out his paintball gun. Collins said she's not worried about that and will face that issue if it happens. "The billboards are pretty high up," she said. "It would be hard to do."
Popular in the Community