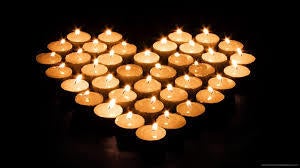 To everyone I know from Mexico, yesterday I called you friend, today I call you family. To every immigrant who God has sent to enrich my life -- naturalized, documented, and most especially, undocumented -- know I stand with you. To those of the Muslim religion, people of faith like me who contribute to my community, I will learn more about how we are alike and choose to see you as individuals. To all of the refugees across the vast ocean I might not ever meet because unfortunately, you are not welcome in my country, I will not forget you. To all those who fear losing the basic healthcare you just received, I will acknowledge your struggles to provide your family what I take for granted. To the African American community, I will humbly learn about your rich history, cultural traditions, and legitimate fears I will never have for my own children. To all of you who, unlike me, have faced bigotry due to who you choose to love, your race, ancestry, or accents, I mourn with you.
You are all my sisters and my brothers and I am overwhelmed right now. So although I'm not Catholic, today I will go and light a candle for you, praying to the God Who Sees. Tomorrow and hereon after, I will work harder to leverage my privilege for you.
(My White, U.S. Citizen, English-Speaking, Southern Accent, Heterosexual, Evangelical Christian, Upper-Middle Class, Never-Lacking Healthcare, College-Funded, Ph.D. Privilege)
Feel the warmth of my candle and the sincerity of my prayer. May you one day feel the impact of change.
To everyone like me, consider what it might mean to #LeverageYourPrivilege.
REAL LIFE. REAL NEWS. REAL VOICES.
Help us tell more of the stories that matter from voices that too often remain unheard.