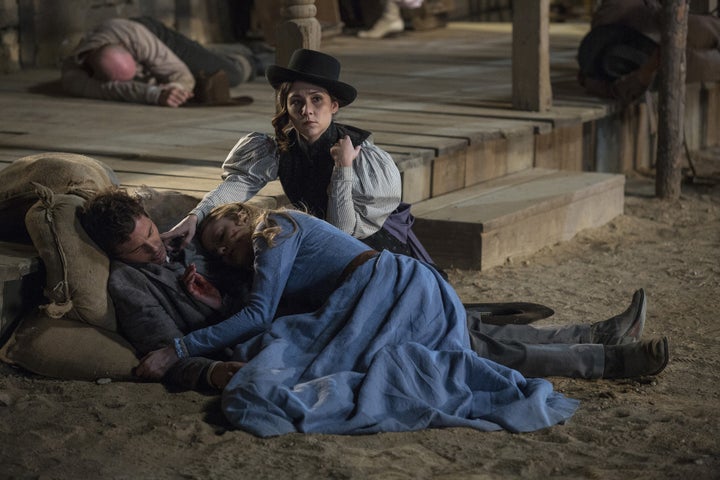 To watch a TV show in 2016 is to obsess over it beyond its simple once-a-week, 60- to 90-minute runtime. If it's the right kind of show — perhaps one with complex robots in period gear inhabiting a Western-themed fantasy land — merely observing it isn't enough. There are details to dissect, dialogue to ruminate over, Easter eggs to discover, Hemsworth brothers to uncover.
Recap podcasts have become a staple for TV fans, especially for television shows like "The Bachelor" and "Game of Thrones" that are released weekly, instead of the all-at-once releases of streaming TV. HBO's "Westworld," with its fascinating premise, star-studded cast and source material from the original 1973 film, is a perfect fit for the recap podcast "genre," so to speak.
Perhaps too perfect. We're just three episodes into the series, and those looking for a little extra audio commentary from fellow fans have a lot to choose from. Simply typing in "Westworld" into a search yields more than 30 shows.
Here's a sampling of what's out there — can someone tell us what's good?
— "Westworld" (Ed. note: These guys capitalized on this trend nice and early.)
— "Westworld the Podcast"
— "Westworld (Coffee Klatch Crew)"
— "Westworld (Tower of Babble)"
— "Westworld AfterBuzz TV Aftershow"
— "Violent Delights: A Westworld Podcast" (Points for poetic/ominous titling.)
— "K&J Recaps: Westworld"
— "Westworld Rants: A Westworld Fan Podcast"
— "The Hosts: A WestWorld Podcast"
— "Westworld with Ben and Wade"
— "Westworld with Jay, Jack and Mike"
— "Westworld: Post Show Recap with Josh Wigler & Jo Garfein"
— "A Westworld Podcast: Bullets, Brothels and Bots" (Alliteration: The key to recap podcast success, maybe?)
— "Radio Westworld"
— "Watching Westworld"
— "Watching Westworld | A podcast about HBO's Original Show"
— "Westworld Cast"
— "Westworld FM"
— "Beyond Westworld"
— "Finding Freedom: A Westworld Podcast"
— "Westworld Tonight"
— "Westworld Roundup" (If the world was just, this would be a roundup of all the "Westworld" podcasts out there.)
— "Sweetwater Saloon — A Westworld Podcast"
— "The Hosts: A Westworld Podcast"
— "The Hosts: Westworld" (One of these guys should've thoroughly Googled before committing to a name.)
— "Player Piano"
— "South of Westworld" (Different from SouthWestworld, so don't get it twisted.)
— "Without Limits: A Westworld Podcast"
That's 28 podcasts, and this list is by no means the end of the growing genre of audio programs devoted solely to what seems to be HBO's next big hit. The lesson here? If you like "Westworld" and thought you'd be clever by starting a podcast about it — sorry, buddy, you're too late! Or you need to pick a really, really strong noun or image from the show to name your program.
On the bright side, we finally know what Dolores' father was talking about when he whispered, "These violent delights have violent ends." It's the recap podcasts, man. There's just so many. Which will make it to Episode 10?
Related
Before You Go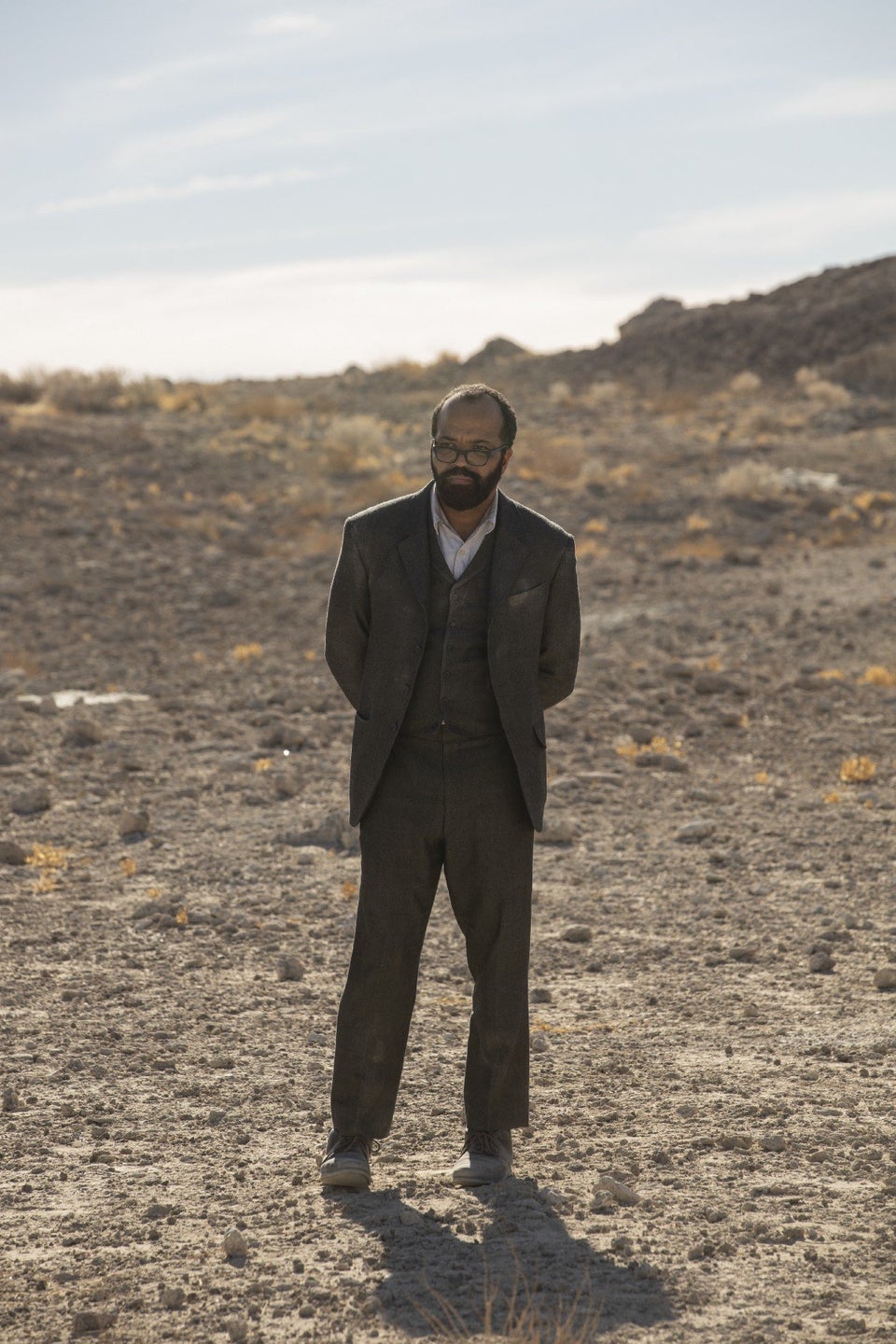 "Westworld"
Popular in the Community