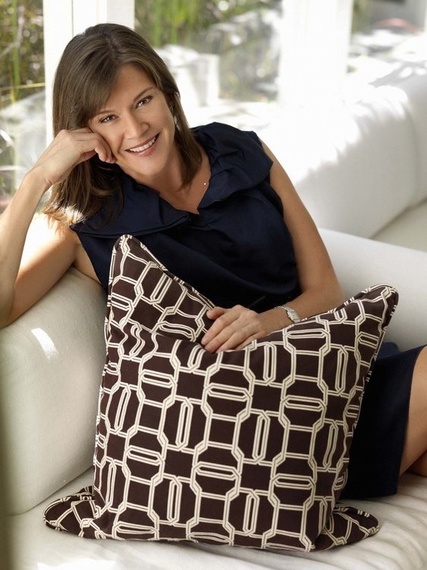 Recently I had the chance to sit down with Dana Davis for a talk about the carousel of life and the upcoming Carousel Ball. The youngest daughter of Barbara and Marvin Davis, the family was living in Denver during the 70's, when Dana was diagnosed with Type I diabetes. This prompted her powerhouse mother, Barbara Davis, to create the Children's Diabetes Foundation. In the nearly forty years since its inception, The Children's Diabetes Foundation has raised over 100,000,000 and has provided support for an amazing amount of research into the cause and treatment of diabetes and provided opportunity for excellent care to the children and adults living with Type I.
For decades Barbara Davis and her signature black-tie event, The Carousel Ball, raised the bar on fundraising events, leveraging her vast network of celebrities, politicians and Denver's crème of the philanthropic set. So when former kindergarten teacher/shoe designer, Dana Davis stepped in to chair this year's event, she had some big shoes to fill.
The daughter of a man who owned 20th Century Fox, the Beverly Hills Hotel, the Pebble Beach Corp. and Aspen Skiing Co., Ms. Davis is no stranger to the world's movers and shakers or the Hollywood celebrity. No stranger to Type I diabetes, she has lived with the disease for forty years and has served on the Children's Diabetes Foundation's board of directors for more than a decade; Dana Davis is not stepping into unknown territory. Still, I asked if she was nervous about chairing the legendary event.
"I am excited. It was a logical progression for me to be where I am now, but I didn't want to come marching in and make anyone, including my mother, feel uncomfortable. My mother created a wonderful event with a history of great success, but fundraising has changed so much. My vision is to build on that success and bring it forward, not just into the present but into the future. We have so many ways of communicating now, with social media and through the Internet; it's possible to keep getting the word out throughout the year, beyond an annual party. The center and the foundation are her babies, and I would never want to step on her toes.
"When The Children's Diabetes Foundation started the goal was to raise awareness about the disease, dollars to fund research for a cure and to make life easier for diabetics. Working together with the Barbara Davis Center has enabled so many groundbreaking achievements in the fight against diabetes and ensured that no one who needs treatment is turned away. The Children's Diabetes Foundation, as I see it, has an opportunity not only to educate about Type I diabetes, but to share the hope these advancements bring and tell the stories of diabetics who are living amazing lives. When I became involved, really involved (for the past six months she's been serving as CDF's Interim Executive Director), I had no idea how many inspiring people I would meet, strong, vital people who have changed the face of diabetes."
Dana shared with me about the event itself. "There will be some of the familiar elements of the Carousel Ball as we know it, with a graceful evolution. We will be much more interactive with more focus on the people who benefit from the great work the Foundation does, the lives we impact. We'll share the gains and the hope on the horizon. And of course, we've got Usher performing and Grammy-winning record producer, David Foster, will be the music director and emcee."
This year's 29th Annual Carousel Ball honors Broncos own NFL Hall of Fame quarterback, John Elway and his wife Paige. The event is sold out, so a lucky 1,000 guests will be gala-ing it up at the Hyatt Regency Convention Center on October 2nd. If you'd like to take a chance at some last minute tickets, contact Amanda Garrett, 303-863-1200 or amanda@Children'sDiabetesFoundation.org
Photos courtesy of Silver Spur Marketing.
REAL LIFE. REAL NEWS. REAL VOICES.
Help us tell more of the stories that matter from voices that too often remain unheard.