James Hayward has distinguished himself as a painter, perceptive and tactile. Anyone who has spoken with him, as I have, learns that the Southern California artist is also a raconteur of great skill, humor and insight. His pal, painter Ed Moses, calls them "his war stories." Anyone who knows Jimmy extremely well, might say they have heard these tales a million times, over and over. His voice is rich and deep. His laugh is bright and infectious. Thankfully, Hayward has set the brushes aside and picked up a pen and paper for all to enjoy. His new book Indiscretion, from Minneola Press, is a chronicle of a ribald life in the arts as well as a glimpse of SoCal living.
The book of 23 true tales and one of fiction are told chronologically. The third, set at the age of six, chart the beginnings of his juvenile delinquency. Hayward derails a trolley car. Aiming for humor, the author calls it "the little Red Car." In truth, the Pacific Electric Railway Red Car was a 52.36-ton behemoth. His rowdy genesis makes the antics of a contemporary street artist look rather wimpy.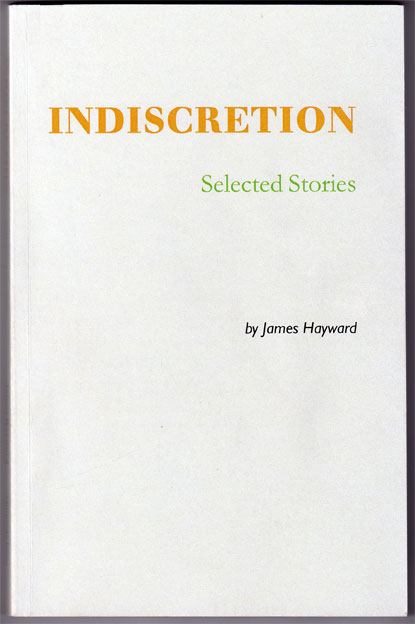 If my mother caught me reading this book, she'd rip it out of my hands. The autobiography is best read with a flashlight at night, hidden under a blanket tent. With great humor, Hayward is a bad influence. He advises, "I learned that escape requires more than just desire. It requires readiness and a plan." A quick learner, this parable is evidenced throughout the book as Hayward flees a Mexican drug camp, jails, street gangs and a meth'd-up Malibu prince with a big pistol and an itchy trigger finger. Hayward also presents a litany of theory and tactics when dealing with law enforcement officials. I recommend one read this book with a pen and paper, ready for notes.
Indiscretion is a story of Southern California. Hayward leaves home at 17 and hits the beach. This is the wet and wild, flip side of a Gidget film. Stir in the Venice Beach 'cool school' art crowd of Robert Irwin, John McCracken, Larry Bell, Vija Celmins and Ed Ruscha. Meet a real biker gang, colorful characters and misunderstood geniuses. Juke and joint. Make love with the most beautiful women. Get lost! Sublime. Hayward's war stories tell an epic tale of life and love in the most fascinating milieu.
Male masculinity redefines itself every fourth generation or so. Hayward is of the Hemingway-Bullfights-Broads-and-Booze generation. Meeting his father for the first time as a toddler, he is a war baby of the second big one. A shrink later tells him "[the war babies] were the most creative and rebellious of any group she has ever dealt with." That's Jimmy.
There is a lot of sex in the book. Even the most libidinous reader might blush, but there is no lurid intention. Hayward is telling it just like it is. He is a romantic, and he is motivated by true love. Like any cowboy gentleman, he demonstrates a great respect for women. The erotic is told from the heart. And a few tales are repeated for humor. Another lesson to be learned: never go-down on a woman when she's driving on the hair-raising Arroyo Seco Pasadena Freeway.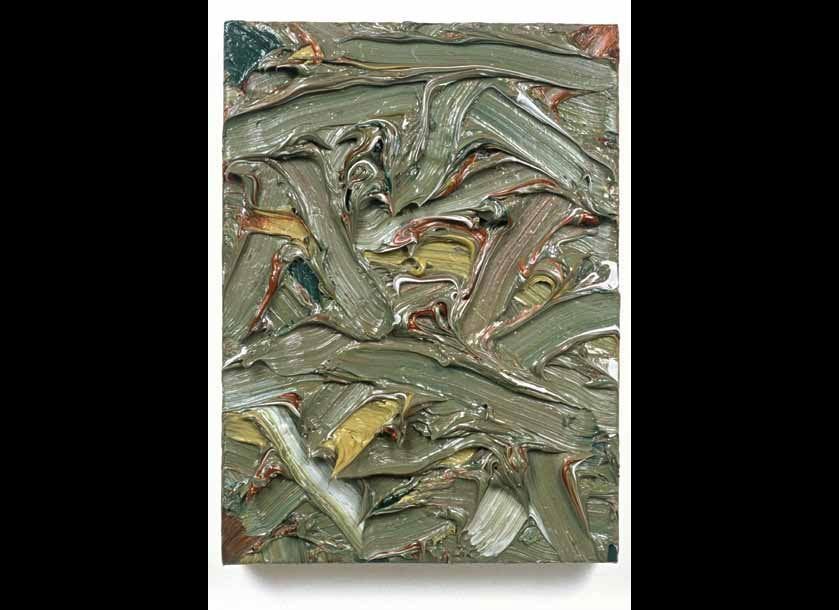 The Indiscretion of Painter James Hayward
To be thorough, Hayward is a greater painter than he is a writer. Shamefully, he did not have the age-old benefit of a thoughtful editor. To his great credit, this reviewer was emotionally moved, many times. Hayward writes with great humanity and introspection. When he falls in love, so do we. The book left me swimming in a melancholy over the passage of time, long road under the wheels and lost loves.
Each chapter is presented with a visual artwork married to that moment. These diamonds left this reader wanting more. The art is a visual chronicle of this man's growth. It is also an evolutionary map of contemporary art, specifically Southern Californian. I would like to think that this book is a pre-press preview to a much larger and colorful edition.
Indiscretion, the title of the book, is a matter of delicate consideration. When William Shakespeare wrote in Henry IV, that the better part of valor is discretion, he was being funny. Hayward is plainspoken when he states, "Indiscretion is the better part of adventure and humor makes it bearable. Humor is always there. Find it."
The Rosebud to James Hayward's life is revealed in the introduction, not in the final reel. At his mother's deathbed, he asks, "'If you had more time, what would you like to do?' Her final words to me were so weak and soft that my ear had to be pressed to her lips to be able to hear, 'Have more fun.' I took these words as her last wish and behaved accordingly."
The funniest line in the book reads, "Today I am simply a quiet old painter, who loves to play in the garden." Yeah, right. Garden of Earthly Delights. If you read this book and think laughing James Hayward will go gently into the night, you are a fool. Full throttle. Way cool.
This article recently appeared in Artillery Magazine, America's most readable killer text on art. Click Here.
--------------------------
GORDY GRUNDY is a Los Angeles based artist, born and raised in Southern California. His visual and literary works can be found at www.GordyGrundy.com


Related
Popular in the Community