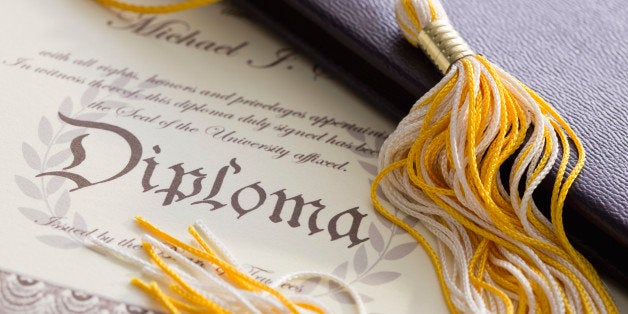 We have a skills supply-and-demand problem that hurts businesses. Even with millions of job openings in the United States, companies can't find workers with the right skills, training and credentials to fill them. In fact, four out of 10 employers report difficulty filling open positions with skilled workers. But now, a new trend called upskilling is helping employees of all ages earn postsecondary credentials so they can advance into better, higher-paying jobs. The movement is so popular because it promises to deliver a pool of skilled labor that can help employers fill open positions and stay competitive.
The postsecondary credentials include skills-based certificates, industry-awarded certifications, degree programs, badges, work-based apprenticeships and more. Companies like Walmart, McDonald's, Starbucks, Gap Inc. and CVS Health have introduced upskilling programs to help their employees move up into new jobs within the company and prosper. Unlike traditional workforce training initiatives that focus on mid- or senior-level employees, upskilling initiatives are designed to help entry-level workers. Our nation's economic future depends on efforts like this because 65 percent of jobs will require a college degree or postsecondary credential - jobs like medical coding, welding, computer technology, manufacturing and many others. We're already facing a shortage of 5 million skilled workers in these types of fields.
Credentialing programs are a win-win for employers and employees alike. While employees benefit from better jobs that deliver higher wages, employers benefit from a more stable and productive workforce. Implementing strategies that help cultivate and retain workers becomes more important as the U.S. continues to experience a very real talent shortage. Josh Bersin, author of Building a Smarter Workforce in Today's Global Economy, says 70 percent of companies lack the skills required to compete.
Credentialing programs are cost effective as well. Considering that a company must invest 20 percent of an employee's salary for every new hire, money invested in the workforce is well spent. Not only does the company save money by hiring from within, but the current employee is pre-vetted and understands the company culture. Employees feel valued and understand they have the chance for self-development and job mobility, which in turn leads to a more productive workforce that drives the business outcomes companies seek.
Business leaders at top companies across the United States, representing a wide variety of sectors, recognize the value of upskilling and are calling for a greater focus on helping employees earn credentials. Working together, they are sharing programs and best practices that encourage credential completion and are demonstrating how this commitment helps their businesses grow and prosper.
It's exciting to imagine the trickle-down effect of upskilling programs and a highly trained and skilled American workforce. For example, cities and local economies benefit when residents earn higher wages and have more money to spend on local goods and services. The Walmart Foundation and Goodwill Industries International recognize this need, and are leading the way with a new career training initiative, called Careers in Retail, to help retail workers earn credentials and advance in their careers. The Careers in Retail initiative is designed to equip experienced, entry-level retail employees with the skills and credentials they need to advance to in-demand, mid-level retail positions. It is made possible by a two-year, $3 million grant to Goodwill from the Walmart Foundation. Eight community-based Goodwill agencies across the United States will administer the program in partnership with third-party credentialing organizations, including community colleges and career-training businesses.
Let's hope that upskilling and credential programs reignite the debate on ways to ensure we have well-trained workers ready to meet the demands of the coming decades. Programs that help people earn credentials are the key to keeping our country competitive globally and to protecting the quality of life for us all.
Calling all HuffPost superfans!
Sign up for membership to become a founding member and help shape HuffPost's next chapter