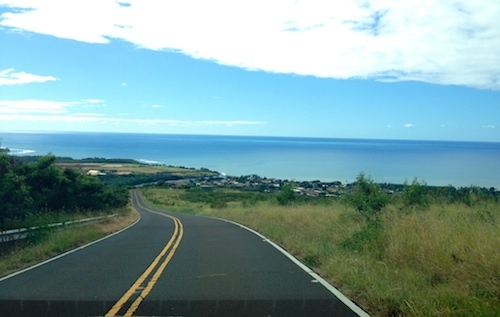 The quintessential American vacation is a road trip. There is no better way to explore the country's dramatic and varied landscapes, breathtaking vistas, quaint small towns, and regional subcultures than by loading up the car and hitting the open road. However, the unpredictability of weather in the winter months often puts a crimp in road trip itineraries. But it doesn't have to. This winter take a break from the cold and the snow and take a five-day road trip around Kauai, Hawaii's oldest and northernmost island.
With 90 miles of coastline (25 miles of which is inaccessible by car), Kauai, sometimes aptly called the "Garden Isle," is small enough that you could drive the circumference of the island in just a few hours. But you'll want to take your time so that you can fully explore the island's emerald valleys, lush rain forests, pristine beaches and jagged canyon spires.
Kauai is so easily accessible that you can pick any number of charming ocean-front accommodations around the island and easily road trip to the other end. For ease of reference, all day trips below use Lihu'e (where Lihu'e Airport resides) as a starting point, so increase or decrease the drive time based on where you are staying.
DAY ONE: WATERFALLS & KAYAKS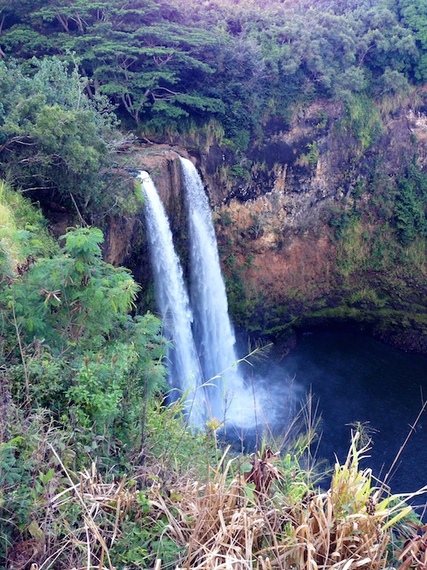 Start the day with a short five mile drive from Lihu'e to Wailua Falls, a two stream 80 foot cascade that can be viewed from the road. Wailua Falls was seen in the opening credits for Fantasy Island.
Continue on with a ten mile drive to Opaekaa Falls in Wailua River State Park, where you can stop at a roadside lookout to take in the magnificent 151 foot waterfall. Walk across the street for a striking view of the Wailua River.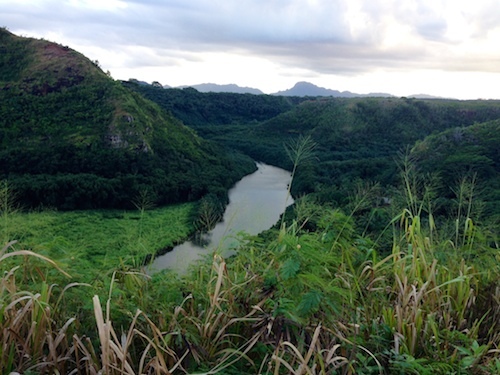 That view should convince you to pack a picnic lunch and head over to one of a handful of kayak tour companies to rent a kayak and spend the rest of the day paddling the Wailua River. Join a tour that includes an often-times muddy hike to Uluwehi Sacred Falls, also known as Secret Falls. You'll beach your kayak and hike 1.5 miles through the rainforest until you reach the beautiful 120-foot bridal-veil waterfall. Here you can swim in the waterfall-fed pool and eat your picnic lunch before hiking back to your kayak. You'll probably see feral chickens and roosters galore, as they seem to cover every nook and cranny of the isle.
DAY TWO: NA PALI COAST & NORTH SHORE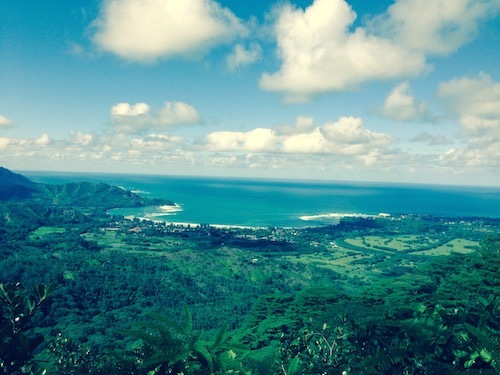 Get up early and drive Kuhio Highway north for an hour drive along the coast to arrive at sunrise in Hanalei at Napali Catamaran. Take the 6:45a.m. - 11:30a.m. tour of the dramatic Na Pali coastline, which is only accessible by foot or by boat. After a morning of taking in the 3,000 foot fluted mountain peaks, dolphins, waterfalls, sea caves and black lava rock formations jutting out of the turquoise waters, you'll understand why many say this is the most spectacular coastline in the world.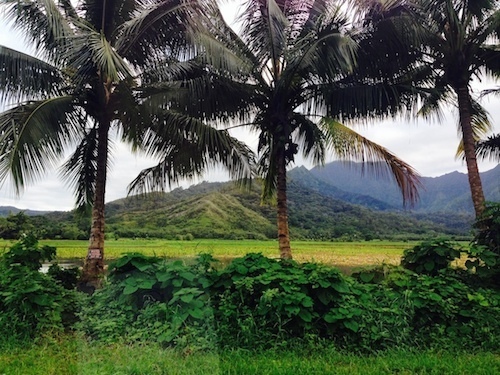 On your return trip, spend the afternoon leisurely driving along the North Shore of Kauai. You'll find gorgeous views in either direction of the road, and you'll want to stop at a few of the lookouts in order to admire the land where the dinosaurs roamed in the movie Jurassic Park. Pass through Princeville, Kalihiwai, Moloaa, and Anahola, stopping to explore the shops and local cuisine.
DAY THREE: NA PALI COAST - KE'E BEACH & HIKE KALALAU TRAIL
Grab your hiking shoes, hiking poles and plenty of water because today is going to be one of your favorite, and most challenging, hikes ever. Drive 1 hour 15 minutes on Kuhio Highway to Haena State Park, passing through all the towns you drove through yesterday, and crossing over many picturesque one-lane bridges. You'll literally drive until the end of the road, where it drops you off at the gorgeous Ke'e Beach. Due to strong seasonal currents, it's not a beach to use for swimming in the winter months.
Ke'e Beach is where you'll find the trailhead for the 11-mile Kalalau Trail (yep, that is 22-miles round trip!). The trail provides the only land access to the rugged Na Pali Coast. On this difficult all-day hike, the steep switchback trail will pass through five lush valleys, various streams, a couple waterfalls and over numerous sheer fluted sea cliffs, showing you a remote part of Hawaii that is only accessible by foot, before ending at Kalalau Beach. Unless your hiking endurance is in top form, it's probably too long a hike to complete in one day, so you'll likely want to turn around at the 6 mile mark in Hanakoa Valley to hike back to Ke'e Beach. If you have time at the end of the day, you'll definitely want to spend time here watching the evening's sunset, perhaps rehydrating from your rigorous hike by sipping from a fresh coconut that you buy at a beachside stand.
DAY FOUR: POIPU BEACH & SOUTH SHORE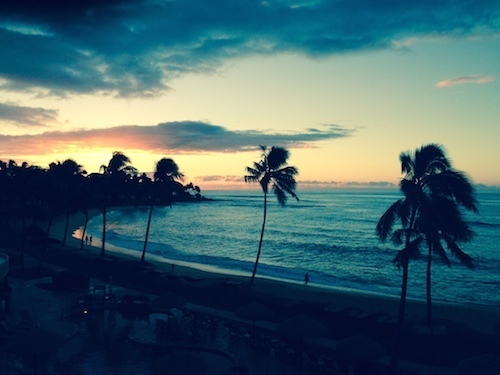 After your rigorous hike yesterday, you'll want a day of R&R at the beach. Drive 30 minutes south on Highway 50 until you reach the glorious Poipu Beach. With it's white sand and turquoise blue clear water, it is easily one of the most popular beaches on Kauai. If you are lucky you may see Hawaiian monk seals sunbathing on shore, or in December - May, you may even see humpback whales spouting off shore. Try your hand at snorkeling to see sea turtles or the humuhumunukunukuapuaa (aka the reef triggerfish), Hawaii's colorful state fish.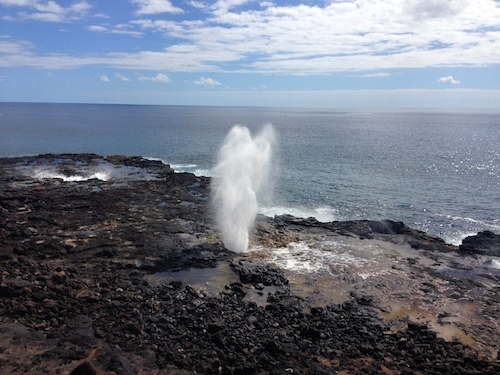 Before you head back to your hotel, drive 10 miles up the coast to visit the Spouting Horn, a blow hole in the coastal lava rocks, and The National Tropical Botanical Gardens, which is across the street from Spouting Horn.
DAY FIVE: WAIMEA CANYON - THE GRAND CANYON OF THE PACIFIC
Drive one hour 15 minutes to Waimea Canyon, often referred to as the Grand Canyon of the Pacific. There are a few lookouts to stop at along the drive to Kalalau Lookout at the top, which all offer panoramic views of the colorful red-orange, vast gorge. The Canyon stretches approximately 12 miles long, one mile wide and over 3,500 feet deep and is a geographical wonder like none other that you can find in Hawaii. If you up for another hike, you can explore some of the numerous trails in the area.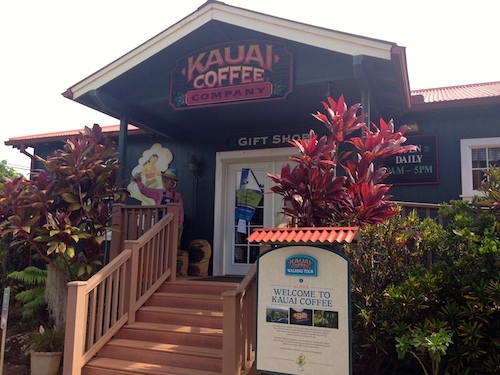 From Kalalau Lookout, drive back down out of Waimea Canyon about an hour to visit Kauai Coffee Estate, the largest producer of coffee in the Hawaiian Islands. Here you can take a self-guided walking tour of the plantation and sample the many different coffee varietals from the 3,100 acre plantation.
Before returning to the Continental U.S. at the end of your five days road tripping around Kauai, spend a moment to deeply breathe in the clean tropical island air. If you are like most everyone else, the best part of your journey was experiencing the Aloha Spirit. Lucky for you, this is one piece of the island that you can take home with you.