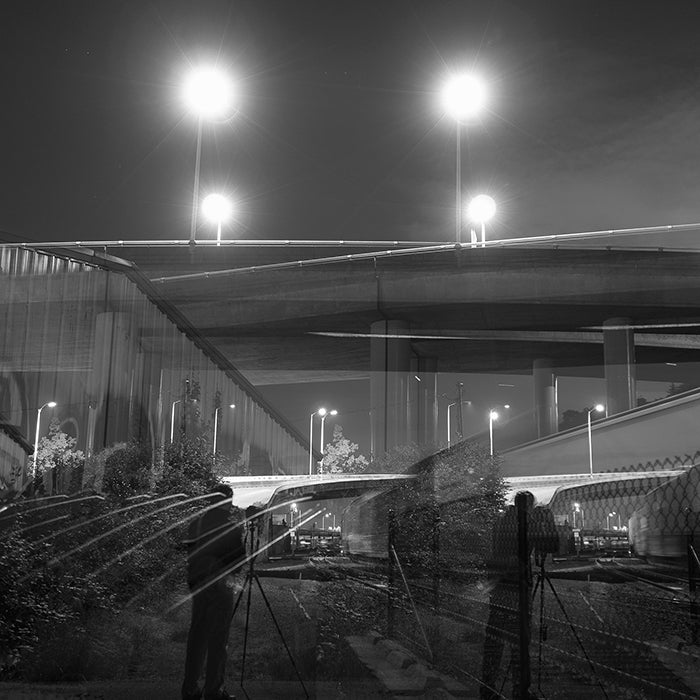 Seattle Photographer, Susan Gans Shares Her Observations
Photographer, Susan Gans discovered a passion for photography after a decision to take her camera with her on daily walks through Seattle neighborhoods during her lunch hour. As a native New Yorker who had spent the bulk of her adult life in cities she found herself naturally attracted to inventing a visual language through photography to explore the urban landscape. In Gans' words, "I have always been an urban dweller and investigator of neighborhoods. So cities have held my dreams and hopes for a long time and have been the primary keepers of my remembered experiences." Her interest in architecture and history merged as an observer of the places themselves and the stories they held. Her belief that a neighborhood's architecture holds its historical and cultural identity has continually drawn her to delve deeper.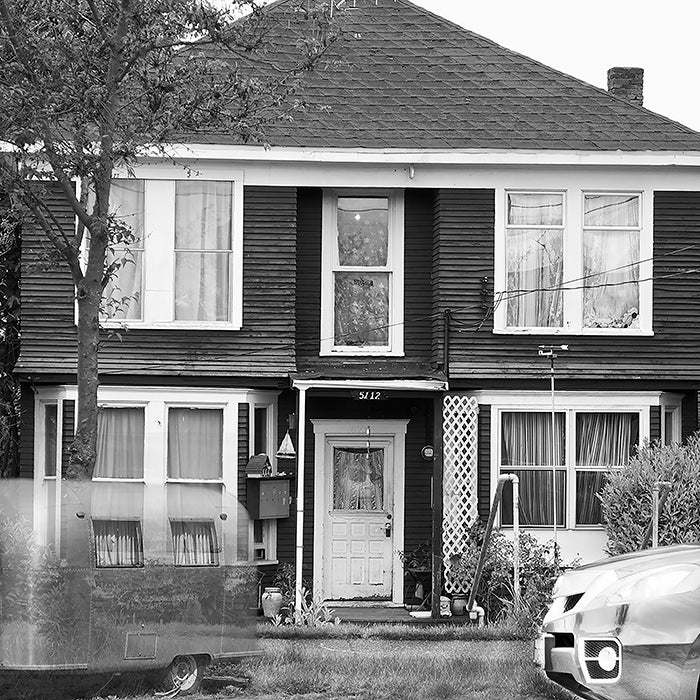 After graduating with an M.A. from New York University in Printmaking and Art Education she had a multi-pronged career teaching, directing programs for young people at non-profits and community art centers and curating in galleries and museums in New York, Washington DC, Hartford, CT, and Pittsburgh. After moving to Seattle in 1990, as a natural result of her lunch walks, she made a commitment to photography. Gans began to explore the neighborhoods and the urban core of Seattle on foot, recording and noting the subtle changes over time.
The city's neighborhoods have indeed changed a great deal since those early days. She has witnessed firsthand the perils of Seattle's economic success and how it has changed the function of the city. She has watched and recorded the gentrification of her own neighborhood of Greenwood and collaborated on a project that explored the changes along one of Seattle's historic corridors along Union Street. (Unfolding on Union Street with David Traylor) She faults Seattle for not taking a proactive role in protecting its history and watching building after building being torn down and replaced by inherently out of place structures, forever changing the cultural and architectural personality of the neighborhood.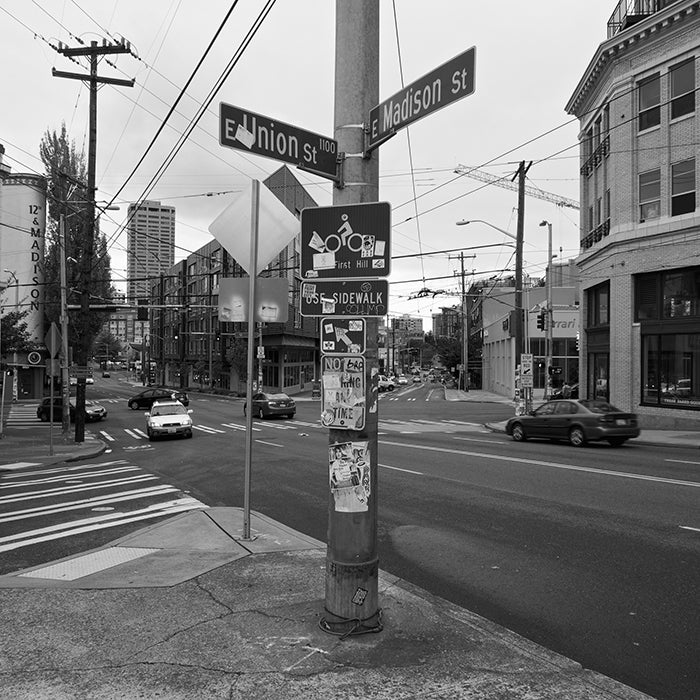 Her photographs beautifully catch this juxtaposition and tension between honoring the old structures in the midst of this new reality. Every so often, she turns her lens to a more direct narrative involving people of the city. The stories gracefully unfold in the photograph and read like visual poetry, as well as a literal recording of the moment. In her own words, " I gravitate to being a witness to life around me, an observer who has taken on the role of documenting unseen moments in a way that will make them meaningful. I look for beauty in how light plays on an urban street, an urban landscape or bounces on the window of a storefront, on the objects within or shards of glass sitting in the window of an abandoned building. I make images to encapsulate a back-story about a loner, dreamer thinker, listener, protester or witness."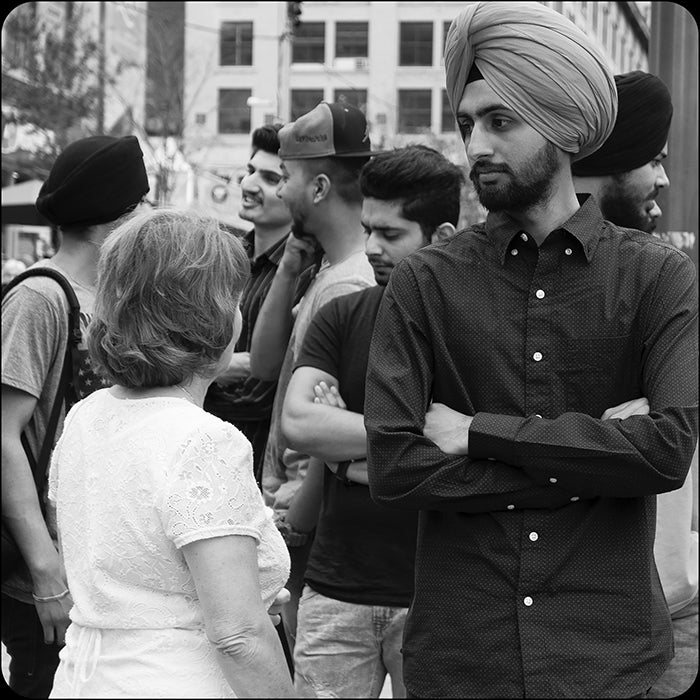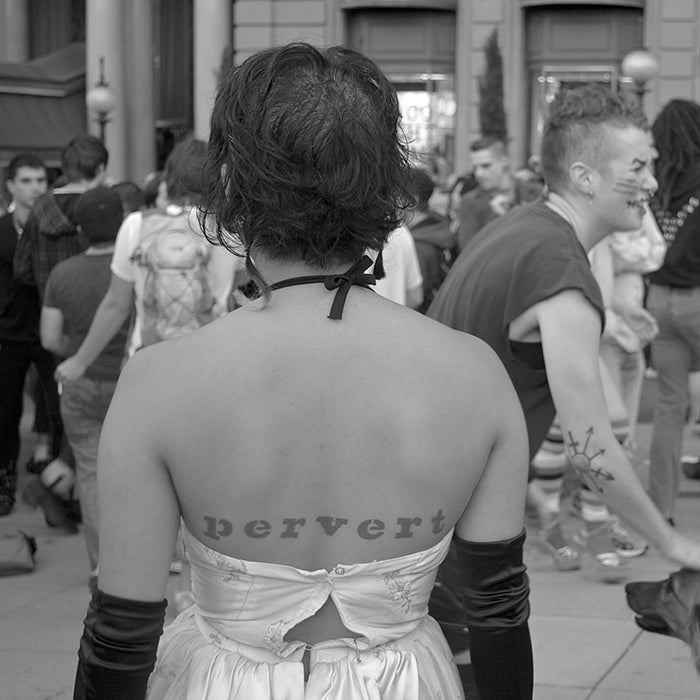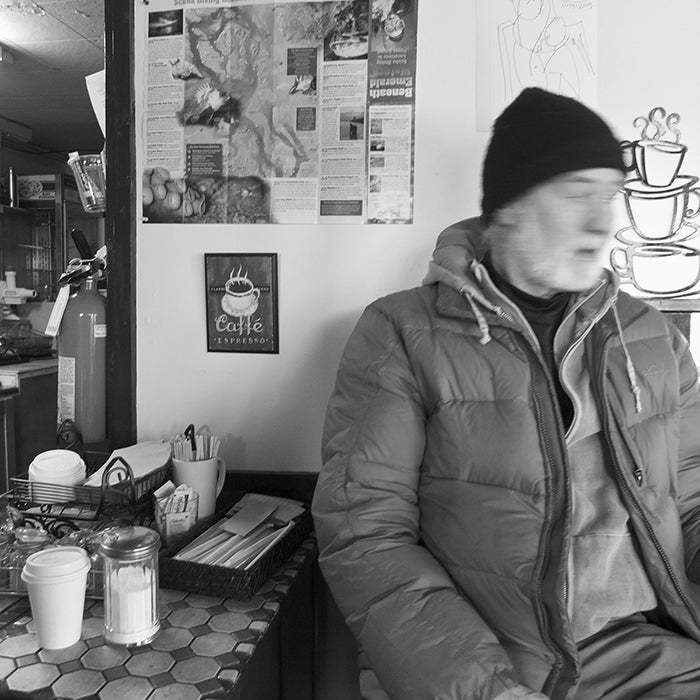 Her most recent series, Duos explores two perspectives of the same or culturally related spaces. Gans says, "My current story is one based on experiencing certain physical spaces in cities that have resonated with me through a habit of persistent walking to them, around them and finding a visual language to express the idea of place in two related views. These views are tied together through architecture, location and or cultural/social markers. The presentation of images is in a diptych format or "Duos". The relationships seen in each duo are within a common site or found in comparable places with practices that define the core of that neighborhood and part of its history. The images are made both from film and digital output. Some are composites and double exposures. They are made to show my hand in the process including how I print them."
Her work bears witness to the changing landscape of the city and of its inhabitants. It speaks to us of things that perhaps we haven't thought of before, but are of no less importance. In that moment, the viewer stops and takes note as well. We all are reminded not to take our world for granted.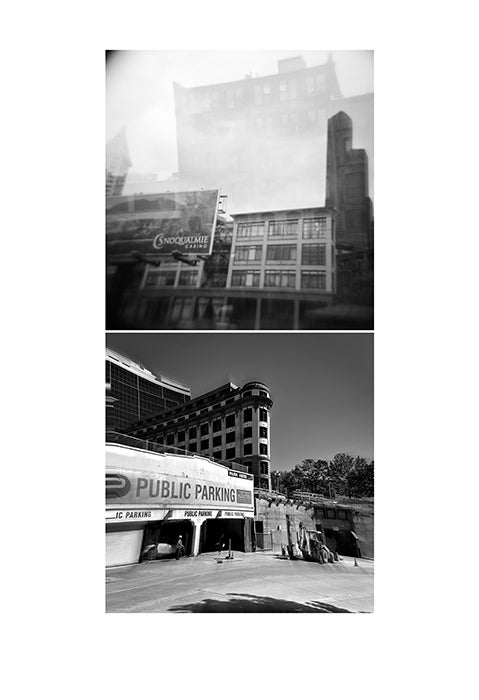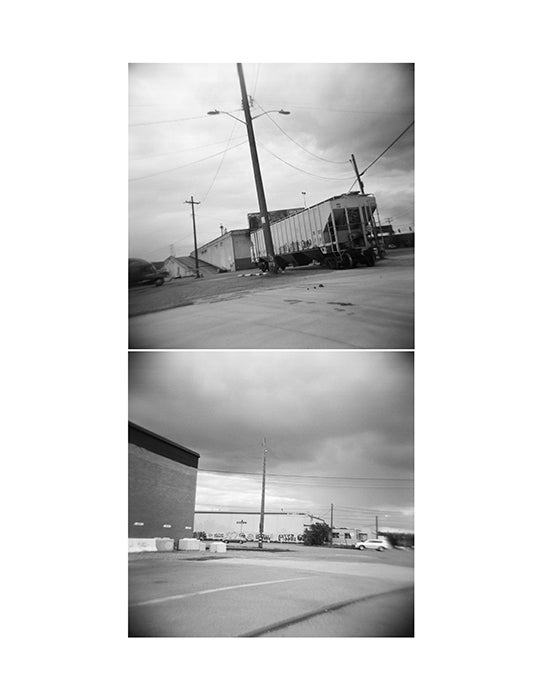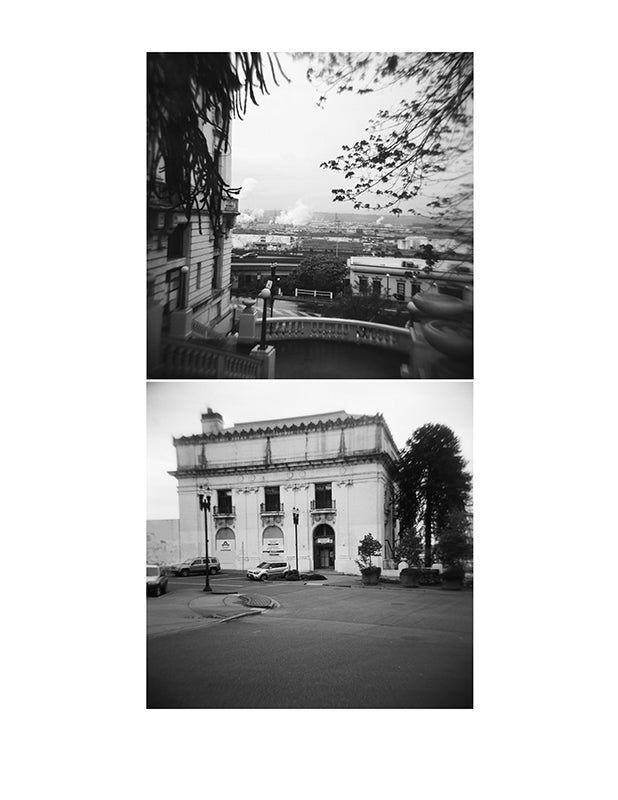 This new work will be on view as a part of the group exhibition, Urban at Gallery 110 in Seattle from September 7- 30, 2017. Gans organized and curated this show and will be participating in artist talk with James Arzente, M.R. McDonald, Janet Neuhauser and David Sokal on September 16th, 4:30-6:30. More of her work can be viewed at susangans.com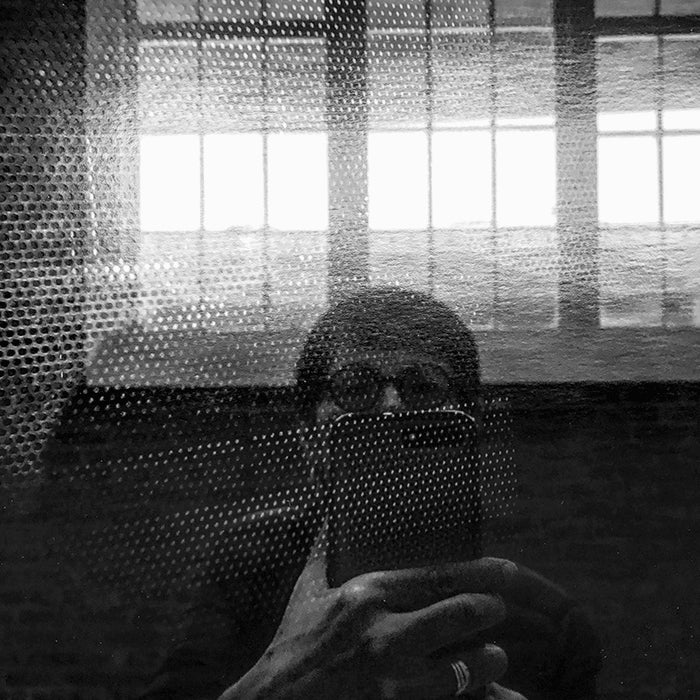 Calling all HuffPost superfans!
Sign up for membership to become a founding member and help shape HuffPost's next chapter
This post was published on the now-closed HuffPost Contributor platform. Contributors control their own work and posted freely to our site. If you need to flag this entry as abusive,
send us an email
.