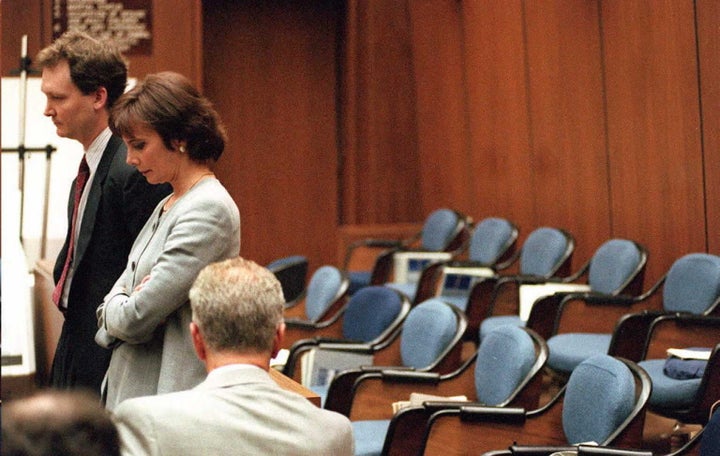 In the mid '90s, the O.J. Simpson murder trial dominated the news and our cultural consciousness. The obsession for all things O.J. has returned in recent months, thanks to FX's "American Crime Story: The People v. O.J. Simpson" and ESPN's epic five-part documentary "O.J.: Made in America." There's so much to say about Simpson that it's only in Part 4 of the 464-minute doc that we finally get to the trial of the century.
The trial became an all out media circus that captivated the country from the moment the former NFL player was arrested on June 17, 1994 to his acquittal on Oct. 3, 1995. And when millions weren't tuning in to CNN or Court TV for up-to-the-minute coverage of the trial, there's a good chance audiences were laughing at its many preposterous moments on late night. Despite the fact that this case was about two brutal murders, the crazy court proceedings made the trial an easy target for jokes.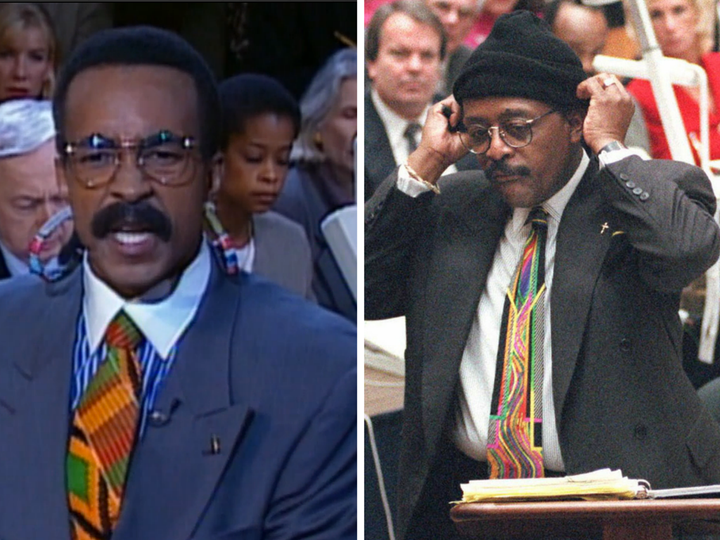 But "SNL" wasn't just a funhouse mirror that amplified the already absurdist minutiae of the case -- the show had its own strange effect on the trial, as well. In fact, a potential juror was dismissed during the jury selection process after she complained of "undue attention," blaming the NBC show for a sketch that doesn't actually appear to have existed.
This juror -- Juror No. 32 -- was the very first prospective juror questioned on Sept. 26, 1994. As fate would have it, 32 was also the number Simpson wore during his turn in the NFL. According to The Los Angeles Times, this coincidence did not go unnoticed by Judge Lance Ito, who remarked, "I don't know if this is an omen."
When Juror No. 32 -- a 31-year-old divorced white woman from Pasadena -- was dismissed, it was because she complained to Ito that "there is undue attention being drawn to me because of my juror number."
The Huffington Post attempted to track down the "SNL" sketch that allowed this juror to be dismissed from duty. After exhaustive research, we've concluded that it simply doesn't exist and never did. All of the sketches involving the Simpson trial that aired in the time period between when Juror No. 32 was called for questioning and when she was dismissed are currently streamable online, and even the juror described doesn't appear in any of them.
NBC did not respond to a request for comment, but former "SNL" writer Bob Odenkirk (yes, of "Breaking Bad" fame) kindly assisted HuffPost in our search. He connected us with Robert Smigel -- a former longtime "SNL" writer and the man behind Triumph, the Insult Comic Dog -- who confirmed HuffPost's suspicions. Smigel said via email that he had "no memory" of the sketch described by the juror. "I know I wrote, like, three O.J. sketches that year, but none were that," he said.
Even if Juror No. 32 never complained, it's unlikely that an educated, divorced white woman would have survived the voir dire process to fulfill her civic duty and serve on the jury. The fact that a potential juror could fabricate an entire "SNL" sketch to get out of jury duty in the most high-profile murder case at the time -- and that no one checked that it actually existed -- is a testament to the s**t show that was unfolding. It's the same carelessness that almost forced Judge Ito to recuse himself nearly eight months into the trial, when it was revealed that Ito's wife, Capt. Margaret York, had been detective Mark Fuhrman's superior officer in the past.
Before You Go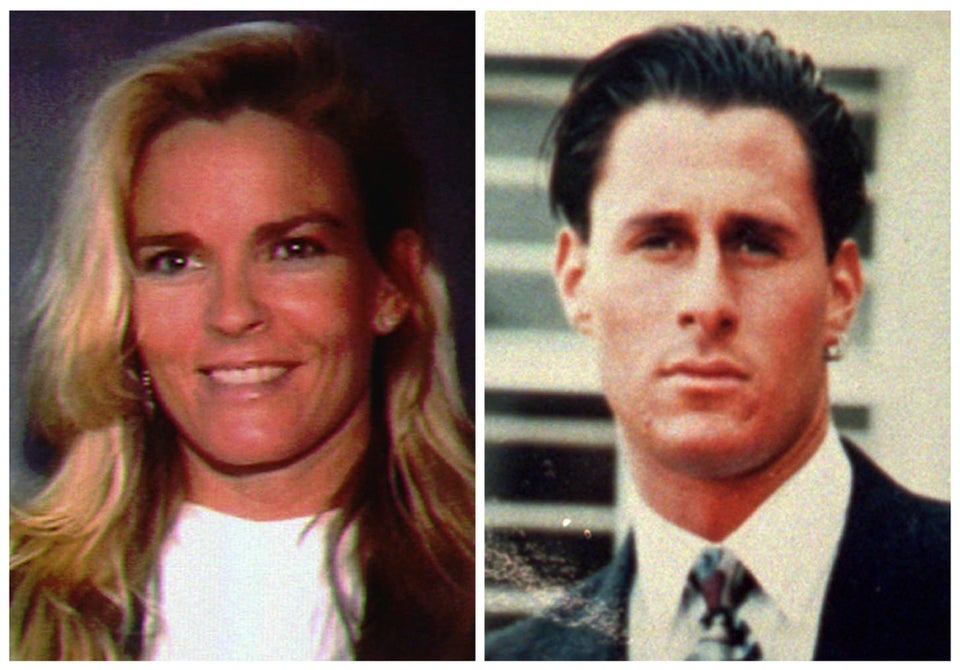 O.J. Simpson Timeline
Popular in the Community