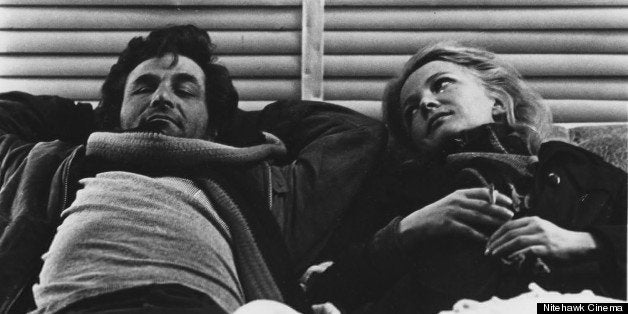 "I'm sort of confused why I'm here," Kim Gordon said, standing in front of an eager crowd at Brooklyn's Nitehawk Cinema last night. "But I do love this film."
Gordon was there to introduce a screening of John Cassavetes' 1974 film, "A Woman Under the Influence," the dark story of a man and woman dealing with the perils of marriage and mental illness. Starring Gena Rowlands and Peter Falk, the movie centers around a wife's descent into "madness," and how her family, friends and children attempt to maintain a grip on her slowly depleting sanity.
Gordon is no stranger to the pitfalls of marriage, having recently split from former husband and Sonic Youth bandmate, Thurston Moore. "You really do lose a bit of your own identity," Gordon remarked to the audience, alluding to her own experience in a long-term relationship.
For those who've seen the 165-minute drama that is "A Woman Under the Influence," you know that the film is a marathon of human emotion, presenting an array of artfully crafted characters that challenge our conceptions of what is and isn't socially acceptable behavior. After enduring the intense work of cinema, a couple of our Huff Post Arts&Culture editors got together to discuss the Nitehawk event, via gchat of course: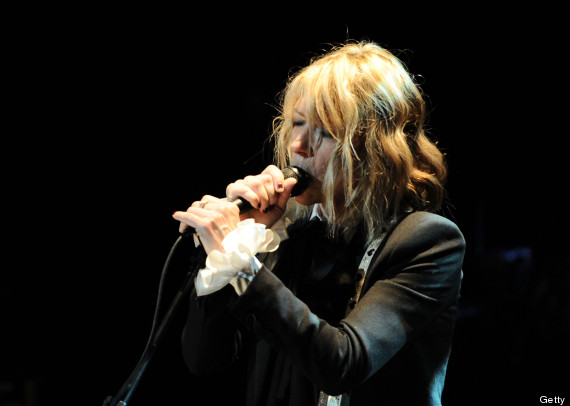 Kathleen Massara: SO IT BEGINS. What did you think about Kim Gordon's introduction? I didn't expect her to be so candid, did you?
Katherine Brooks: I loved that she was so honest. "I'm sort of confused why I'm here introducing this movie." That was a great way to kick it off. And then to follow up with so many allusions to her marriage with Thurston Moore!
KM: So true. I felt like she's really coming into her own this year. And I like that she was introduced as "one of the greatest artists of our time," because she has been so influential.
KB: Agreed. When she was talking about losing a bit of herself in a long-term relationship, it was sort of shocking to see her so freely bring up that personal part of her life in front of a movie theater full of adoring fans. But it really does seem like she's entering a whole new period of influence. And then the movie began.
KM: Right. The movie. I didn't know what to expect. But I was totally gutted by the end of the film.
KB: I walked in with absolutely no background information on the film and barely any knowledge of John Cassavetes. But wow, that was an intense (nearly) three hours.
KM: How much did you love Gena Rowlands? I just wanted to protect her the whole film. Because all she wanted to do was show love. It was this very simple, but profound, act that kept getting squelched by the No Fun Man.
KB: Wow, I could not believe how compelling her performance was. Not just as this captive wife but as this woman lost in mental illness with nothing in her life to hold onto except her children. But Peter Falk, with his darty eyes and impossibly hairy chest, was such a great match for her. They were both so fearless!
KM: Did you feel on edge watching Falk? I was always waiting for him to pounce.
KB: Absolutely. I couldn't tell if he was going to physically abuse everyone around him or just bear hug them.
KM: Or both. Most likely both.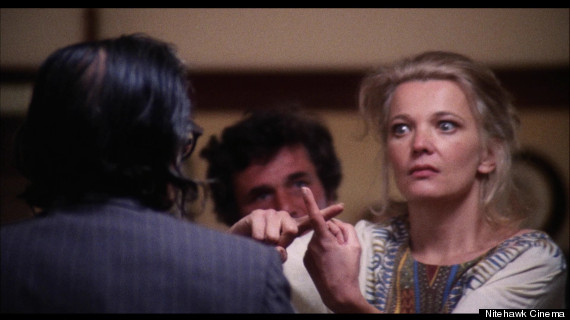 KM: What did you get out of it?
KB: The movie really seemed to be about control. Controlling dinner parties, in-laws, children, wives, strangers, water-main breaks, you name it.
KM: Exactly. There are so many ways we control each other, or attempt to.
KB: After listening to Kim's introduction, I thought the takeaway would be more about marriage and how we transform in a decades-long relationship, but I just kept thinking about individuals and their constant struggle to win each other over.
KM: And there was the trope of the hysterical woman. Was Mable really crazy? Or was she a product of such an awful relationship? It was clear he cared, but he had such limited means of expression.
KB: Right... that was terrifying. How the doctor, husband, mother reacted to her "unusual" behavior. You couldn't really get your bearing on her mental state because every other character seemed to have their own ticks, their own strange behaviors. Talk about hysterical -- that mother-in-law!
KB: I was so disturbed watching the scene when all of their family and friends arrive at Nick and Mabel's house to celebrate her return form the institution. The sort of satisfaction people had with watching this spectacle happen was difficult to witness.
KM: Yes, that was terrible. And the part when she pleaded with her father to stand up for her....
KB: That was so powerful. Seeing his face when he realized what she meant. How does it all end though?
KB: There was no way I was attending an after-party after that.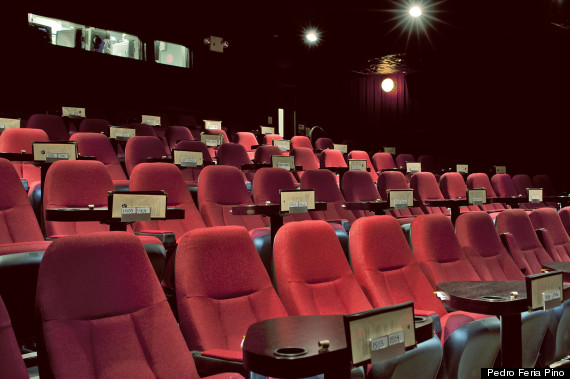 Popular in the Community