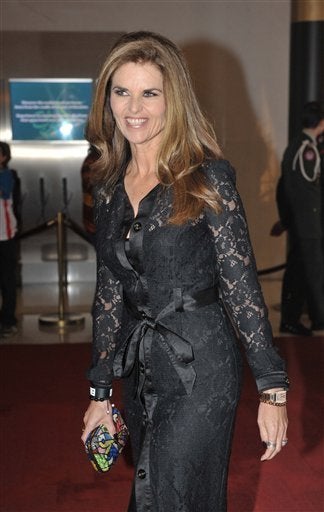 Like most American women, I wear many different hats - mother, wife, daughter, sister, and friend. I am constantly inspired by the stories, ideas and courage of the women I meet and I am reminded every single day how women are architects of change.
For the first time in our nation's history, women now represent half of all workers and are becoming the primary breadwinners in more families than ever before. These two facts have far reaching consequences to government, business, faith communities, women and even men. Clearly, this country is now what I like to call "A Woman's Nation."
This seismic shift is changing the economic and cultural landscape of our country, and in order to learn more about this development, I am partnering with The Center for American Progress (CAP) and the USC Annenberg Center on Communication Leadership and Policy, a project that will report on the economic tipping pointing for women in America and the consequences of that shift across the institutions that matter most in American life. Together with them, I am thrilled to launch "A Woman's Nation," a national project to paint the modern portrait of the American woman. Additionally, TIME magazine will also be involved in research and reporting, as well as co-presenting discussions and roundtables around the country.
The last time a government project like this was organized was in 1961, when my uncle, President John F. Kennedy, appointed Eleanor Roosevelt to chair a commission to report on the status of women. The world has changed dramatically since my uncle launched his commission, and "A Woman's Nation" serves to update these findings to promote the new definition of who the American woman is today and what she expects and needs from our nation's economic, cultural and social institutions in order to thrive now and in the future.
"A Woman's Nation" will be a multi-year, action-oriented project, focused on capturing an accurate and up-to-date portrait of the American woman and developing next steps to remove barriers to her success. A journalist by trade, I look forward to taking "A Woman's Nation" on the road - We will host a series of roundtables with men and women on the front lines of this economic and cultural shift, and conduct frank and factual interviews with cultural icons and women leaders about their experiences and recommendations. In an effort to give people all over the country an opportunity to participate in this remarkable discussion, we will hold online town-halls to field and answer any questions about the project.
This on-the-ground reporting, combined with research data from a national poll, will result in a fresh and thorough initial report to be published in the fall of 2009. The report will be followed by a book, and we will then examine regulatory, legislative, business and cultural change that needs to take place to keep pace with the current needs of American women and families.
I am incredibly excited to begin working to understand how American women can best be supported in their ever-evolving roles, particularly as it relates to our growing economic influence in society. I look forward to sharing with you my stories and findings from this remarkable journey to uncover the modern American woman.
Popular in the Community