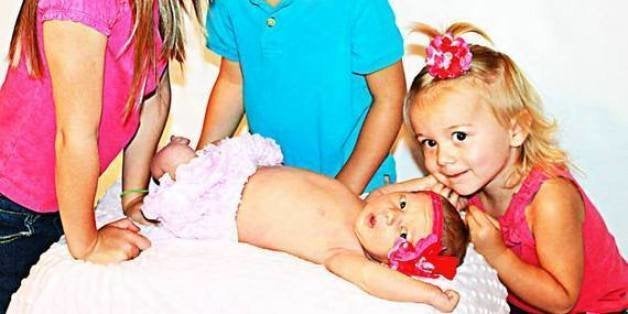 First off, I would like to thank you for your heartfelt response to my article on paid maternity leave for working mothers. We need more politicians like you in the White House, who recognize the day-to-day struggles the average middle class family faces on a regular basis.
Sadly, this proposed change may come too late for me. After receiving several thousands of emails and messages from working mothers around our country, with a very heavy heart, I now feel even more compelled to take a stance.
Night after night, I lay awake and read one agonizing story after another. The pain and heartache that was shared with me is not even a fraction of what is occurring around our country, the greatest nation in the world.
Michelle E. from West Virginia had to leave work on her first day back because her newborn would not take a bottle and cried incessantly. The thought of her daughter inconsolable for an entire work day was far too much for her to bear.
Amanda M. from Missouri, a teacher, felt coerced into going back to work at an all-too-early six weeks because of the loss in days and deduction in her paychecks and need to support her family. As she is entrusted with a classroom of students, her heart is at home with her baby.
Jessica M. sits holding her beautiful newborn, and despite wanting to enjoy and soak up every single second with her, she rocks her baby in tears, feeling resentment and anger as she knows what is fast approaching. Her right to be with her very new daughter will soon be taken from her.
Thousands of letters later, each mother had her own story, her own anguish that unfortunately, we don't have the power to lessen for ourselves or our yearning babies.
You see, Mr. Perez, this is a problem that is not going to go away. There are new mothers in this country who are going through this transition every single day, and need a leader to have their voices heard. This country has been focusing less and less on family, and more and more on work. The very least the government can do is allow mothers to not carry this burden of having to go back to work just because they are afraid of losing their job, or cannot afford to lose their health insurance or go on an unpaid leave.
This is for those women who plan and pray to one day call themselves a mother...
This is for those women who are currently carrying their child...
This is for those women who are soon about to go through this transition of passing over their very new baby...
And lastly, this is for my fellow gladiators who are currently doing, well... the unthinkable.
"It's impossible, said pride.

It's risky, said experience.

It's irresponsible, said reason.

It's where I need to be, whispered the heart."

-Anonymous

On behalf of the hundreds of thousands of working mothers in America, I will continue to highlight the necessity and urgency of this war that I pray we win. And I am prepared to have to fight this battle more than once to win it.
Thank you for hearing our plea, our cry, our dream.
I look forward to hearing from you soon.
"She took her leap of faith, built her wings on the way down, and then soared through the sunset." -- Anonymous