A legendary Latin lover once gave some advice to a younger man.
"You cannot make love to every beautiful woman you meet," he said, "but oh, my son, at least you might try."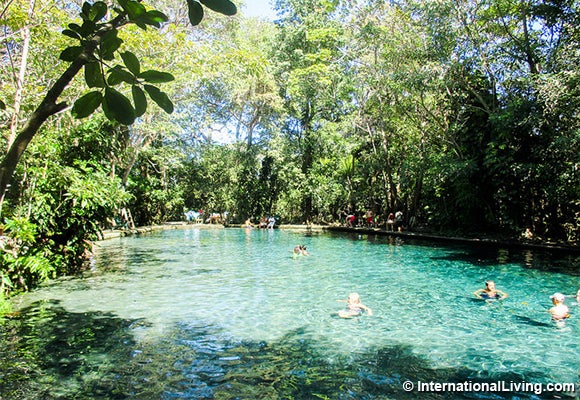 I was thinking about this…about love affairs…as I gazed across the rooftops of Casco Viejo, Panama's historic quarter.
Some are passionate and last a lifetime, some are fleeting, and some exist only in our minds. But no matter how strongly we feel them, we can't act on every desire.
For me, Casco Viejo is one that got away.
That night, from the balustrade that lines the rooftop bar of the Tántalo Hotel, gazing across the red-tile roofs and past the whitewashed and pastel-hued stucco buildings to the shimmering bay, I felt more than a bit of remorse.
The setting sun cast a silvery glow across the stone-paved streets below. It was that quiet, wistful time between the bustle of daytime activities and the raucous nighttime revelry that would soon descend…a time for reflection.
"This is a very different city today than when I first came here 16 years ago," I told my companion. "And this neighborhood, Casco Viejo, in particular was so very different.
"It was a slum, really, a scary place. And look at it now. I wish we had bought one of these old buildings…I would love to live here today."
In 1671, after the British pirate Henry Morgan sacked and burned the Spanish settlement on a thumb-like peninsula that juts into the Bay of Panama, Casco Viejo was founded. Two hundred years later, French colonists erected many of the buildings that have recently undergone renovations. Wrought-iron balconies and flat red Marseille roof tiles have been maintained. Imagine Old Havana meeting the New Orleans French Quarter…
On our first visit to Panama in 2001, my husband Dan and I ventured into the "Casco," but not for long. Its rundown tenements, in squalid condition, were off-putting. Barefoot children in tattered clothing chased each other loudly through the streets, while their mothers, also barefoot, sat in doorways without doors. Bleary-eyed men lurked on street corners, watching us.
In the pages of International Living back then, we said that this area would soon gentrify. Now is the time, the experts said. The government was offering incentives to help relocate squatters and renovate these historic old buildings.
If only we'd had the courage to act.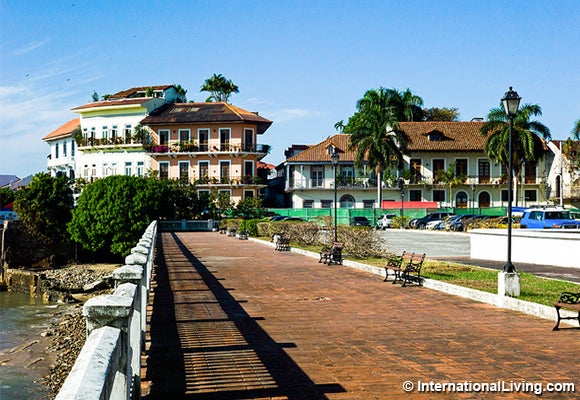 Today, even though it is still a bit rough around the edges, Casco Viejo is Panama City's crown jewel. Families have indeed been relocated to better conditions. New life has been breathed into the neighborhood and its historic old buildings.
You'll find trendy boutique hotels, even trendier artisan shops and clothing stores, chic restaurants, and hip nightclubs built around decaying ruins. Coolly modern loft-style apartments with exposed brick walls and courtyard gardens would not be out of place in the likes of Architectural Digest magazine.
If only we had listened…and if we'd had the courage to act…one of these could have been ours.
There have been many moments like this over the years. When you live overseas, a world of options opens to you…and a world of desire. There are so many things you want to do. But you can't do everything.
We've passed on more than a few opportunities. But we've acted on others. In 2004, we partnered in a condo renovation in Buenos Aires, Argentina, when that country was on the cusp of one of its many recent economic immersions. A year later, we were able to sell it at a small profit.
We've been able not only to invest, but to live in some of the world's most beautiful up-and-coming cities and towns. Years before it was declared a UNESCO World Heritage site—and more than a decade before it was named "the world's best city to live in" by Condé Nast Traveler—we bought our first home overseas in San Miguel de Allende, Mexico.
We might still be living in San Miguel if we hadn't ventured beyond its allure and fallen hard for the charms of other locales.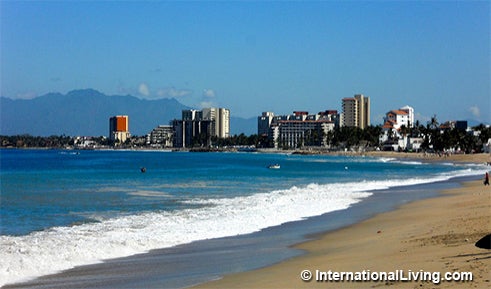 With thoughts of our missed opportunity in Casco Viejo in mind, we bought and renovated a ruin of an old colonial-style home in Mérida, the capital of Mexico's Yucatán state. It was our dream house…until one morning we awoke in the picturesque, perfect-climate little village of Cotacachi, Ecuador.
Sight unseen, we plunked down money for a small one-bedroom condo that was soon to be built. Only a handful of expats lived there at the time. For more than seven years, we were among them, happily watching the expat population grow and mature into the vibrant, friendly community it is today.
And now we're on another adventure, again in Mexico. Despite what some U.S. politicians may want you to believe, this is a country ripe with opportunity—just as Casco Viejo was, and still is… Just as Ecuador and Nicaragua and Costa Rica and points beyond are…
When you are an expat, your eyes are opened to a world of beautiful opportunities you could never have imagined. And even though you can't possibly act on all of them, at least you can try…
This article comes to us courtesy of InternationalLiving.com, the world's leading authority on how to live, work, invest, travel, and retire better overseas.