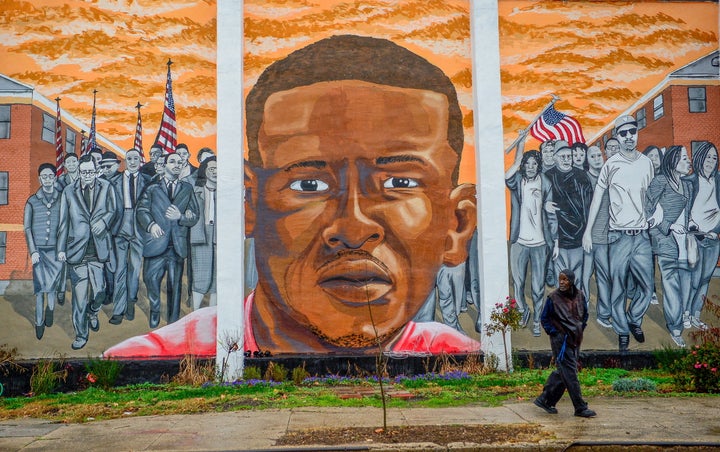 A year after the death of a black man in Baltimore police custody and the ensuing riots, the city is making slow headway in tackling the economic and social issues that residents, civic and business leaders say gave rise to the unrest.
With a Democratic mayoral primary two weeks away, setting the stage for November's general election, many voters are hungry for new leadership and fresh momentum to solve the vexing issues facing the city of 620,000 people, most of whom are African-American.
By most accounts, Baltimore's recovery from the looting, arson and violence that erupted after 25-year-old Freddie Gray's death in April 2015 has been spotty, leaving the city at risk.
Gray's death, a week after breaking his neck in a police van, triggered protests and rioting that damaged 400 businesses, and helped stoke Black Lives Matter, a movement that has challenged police treatment of minorities.
"The causes of the civil disturbance in Baltimore last year have not been eliminated," said Billy Murphy, a lawyer who represents Gray's family and settled a $6.4 million civil settlement with the city.
"This can happen again," he said, adding he was not speaking for Gray's relatives.
Still, there are signs of progress. Convention bookings have risen and tourism at the Inner Harbor has rebounded. About 93 percent of the businesses that closed after the riots have reopened, officials say.
But chronic economic problems persist. Unemployment, which dipped to 7.1 percent at the end of February from 7.4 percent at the time of the riots, exceeds the 5 percent national rate. Some 23 percent of residents live in poverty, 5 points above the national rate.
Yet last year's turmoil was a wake-up call. It led to the formation of numerous coalitions bringing together city businesses and non-profits for economic initiatives.
One involves Baltimore-based mutual fund companies Legg Mason Inc (LM.N) and T. Rowe Price Group Inc (TROW.O), apparel maker Under Armour Inc (UA.N) and Johns Hopkins University. The coalition plans to invest $69 million in a buy-local campaign, including minority-owned companies. While it may be too soon to see if those efforts will produce results, Diane Bell-McKoy, chief executive of Associated Black Charities, sees real economic improvement.
"It's slower than any of us want, and not helping enough people yet, but, definitely, change," she said.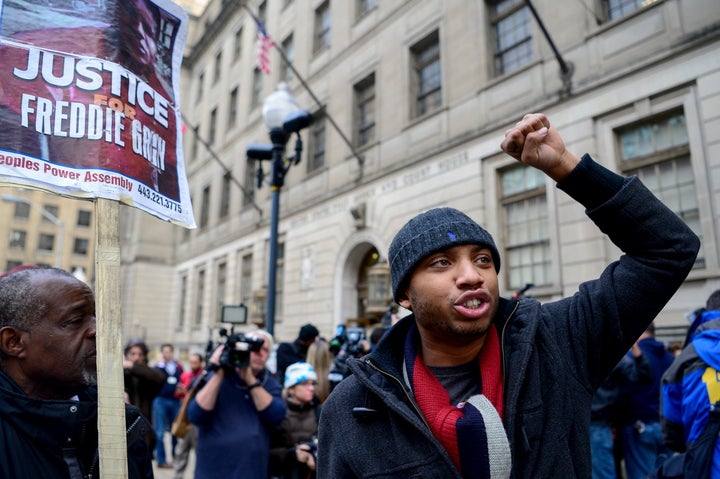 In terms of policing, the year has been a mixed bag as well. Homicides climbed last year to the highest level in the city's history on a per-capita basis. The trend persists this year, even after Mayor Stephanie Rawlings-Blake, who decided against seeking re-election, fired her police chief.
The new commissioner, Kevin Davis, has emphasized training, foot patrols and improved community relations, and some residents have welcomed the new tone. "It's good they've got patrolmen in (some) areas," said Kenneth Betts, a 50-year-old cook, standing near the rebuilt CVS pharmacy in Penn-North, epicenter of last year's disturbances.
He said police still resorted to aggressive tactics at times but that the climate had improved.
Six officers, three of them black, were charged in Gray's death. The trial of the first officer ended in a hung jury. His retrial and trials of the others are due to start next month.
But in neighborhood forums, the hot topics are economic development and worker training. In a November poll for the Baltimore Sun and the University of Baltimore, 41 percent of black voters cited a jobs shortage as the cause of the city's problems.
Nearly all of the two dozen or so mayoral candidates, including 13 Democrats, are pledging aggressive job creation.
The field includes Councilman Nick Mosby, husband of Marilyn Mosby, the prosecutor who charged the officers involved in Gray's arrest, and Black Lives Matter activist DeRay McKesson. In her comeback bid, former Mayor Sheila Dixon promises to triple training programs. State Senator Catherine Pugh, Dixon's closest rival in the Democratic race, would introduce mobile units to help residents apply for jobs. Millionaire businessman David Warnock wants to create entrepreneurial opportunities.
With Democrats outnumbering Republicans by 10-to-1, whoever wins the April 26 Democratic primary is virtually assured victory in November.
"Many are recognizing the importance of ... social and economic disparities that are underlying causes of the challenges we faced last year," said Donald Fry, president of the Greater Baltimore Committee, made up of more than 500 businesses, non-profits and other institutions.
(Editing by Frank McGurty and Peter Cooney)
Before You Go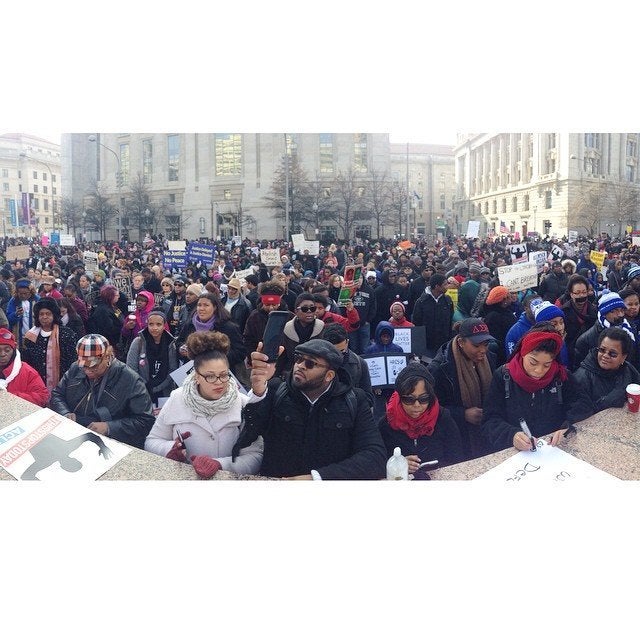 Powerful Black Lives Matter March In Washington
Popular in the Community