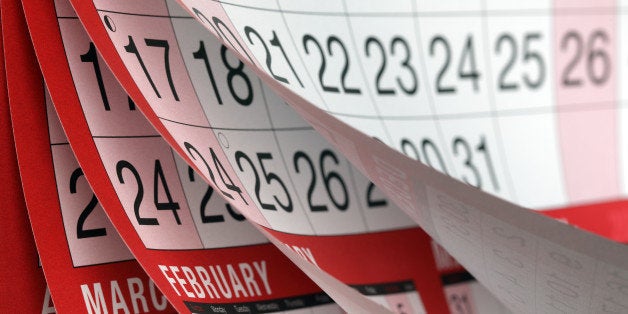 Eighteen months ago we made the decision to get divorced. Fifteen months ago we were separated. Five months ago our divorce was official. But it's the year I'm coming upon that seems the most significant.
A year ago we moved out of "our" house.
A year ago I had just made it through living in a hotel for two weeks.
A year ago I had just driven from the Midwest back to my foundation in NY. As I said then, "For the first time in 20 years, the idea of the cocoon of my parents and my childhood home is calling my name and I am heeding the call." I stayed there for weeks, in the cocoon, until I was able to come back to Ohio and move into my new house.
A year later there are seven kids between 8 and 13 running through my yard, screaming with the delight of summer and freedom while I sit inside and work, smiling at the sound of childhood.
A year later, we sometimes have dinner as a family of four, attend the kids' events as a posse of exes and currents, pack together for our kids' summer adventures away and discuss their anxieties, etc. According to a close friend "the general public thinks you guys have done a remarkable job, especially when it comes to the kids."
A year later, we still know all of each other insecurities and weaknesses. I can still break have my heart broken and be rendered speechless. We still fight over the stupid shit and the monumental things. We still bicker and fail to communicate, understand each other and be respectful. Fail. Often.
A year later, my house is my home. Every single thing in it was chosen by me and my kids. Each thing has a way of making me feel happy and comforted. Our schedule has a sense of normal, our new normal. My relationship with my kids has changed too. I am so much more present. We are so much more in sync. They have become more grown up, independent and responsible. I have become so much more grown up, independent and responsible, too. People argue over what "single mom" means but when I am on my own with my kids, a single mom is exactly what I am.
A year later I am less gutted by the experience, less acutely sad, less mournful. I miss him less. But I do still miss him. Parts of him and parts of us. I spend less time crying and angry and more time reflecting and understanding. More time analyzing and working on me. More time alone. I used to hate alone. A year later, I've learned to hate it less.
A year later I have lost and gained friendships. Some have been a shock and others make perfect sense. I have built a village that is mine. I have learned that shared experience is more powerful that shared background or upbringing. I have learned that you cannot force someone to remain your friend if they are done with you. I have learned that you can want your ex to be your friend, but you can't make him want it too. I have learned that you can keep parts of your ex-family as your own and feel blessed for that.
A year later I am not "alone." Freud would likely have a field day with the fact that both my ex and I entered serious relationships soon after we separated, but we both seem happy. My relationship is long distance and seems to boggle the minds of those who love me, but it works for us. I am with someone who makes me feel like the best version of me. He is great with my kids and my family when he sees them and that, well, that is everything. My ex's is local and adds the layer of a regular presence in my kid's life and even in mine. Oddly, most of the time that makes me feel grateful. Sometimes it hurts, as I assume mine does for him. Sometimes. Most of the time I am glad that she is a good person - an open and genuine human, who is good to my kids and who seems to take a sincere interest in them.
A year ago, I was just beginning this journey. A year later I have come to realize that the baby steps count just as much as the leaps of faith.
A year ago I'd forgotten much of who I was in the face of such a heart-wrenching loss. Grief is the pendulum swing of love. A year later, I'm back. I'm building and rebuilding. I'm starting to recognize this version of me. A year from now, I might even love her.