It was a dangerous idea, inviting people to my house weekly for dinner while raising three young boys, none of whom have ever used anything besides a paper towel (or maybe their shirt) for a napkin. But when my husband left for a year-long deployment in November 2011, I was one dinner shy of total desperation.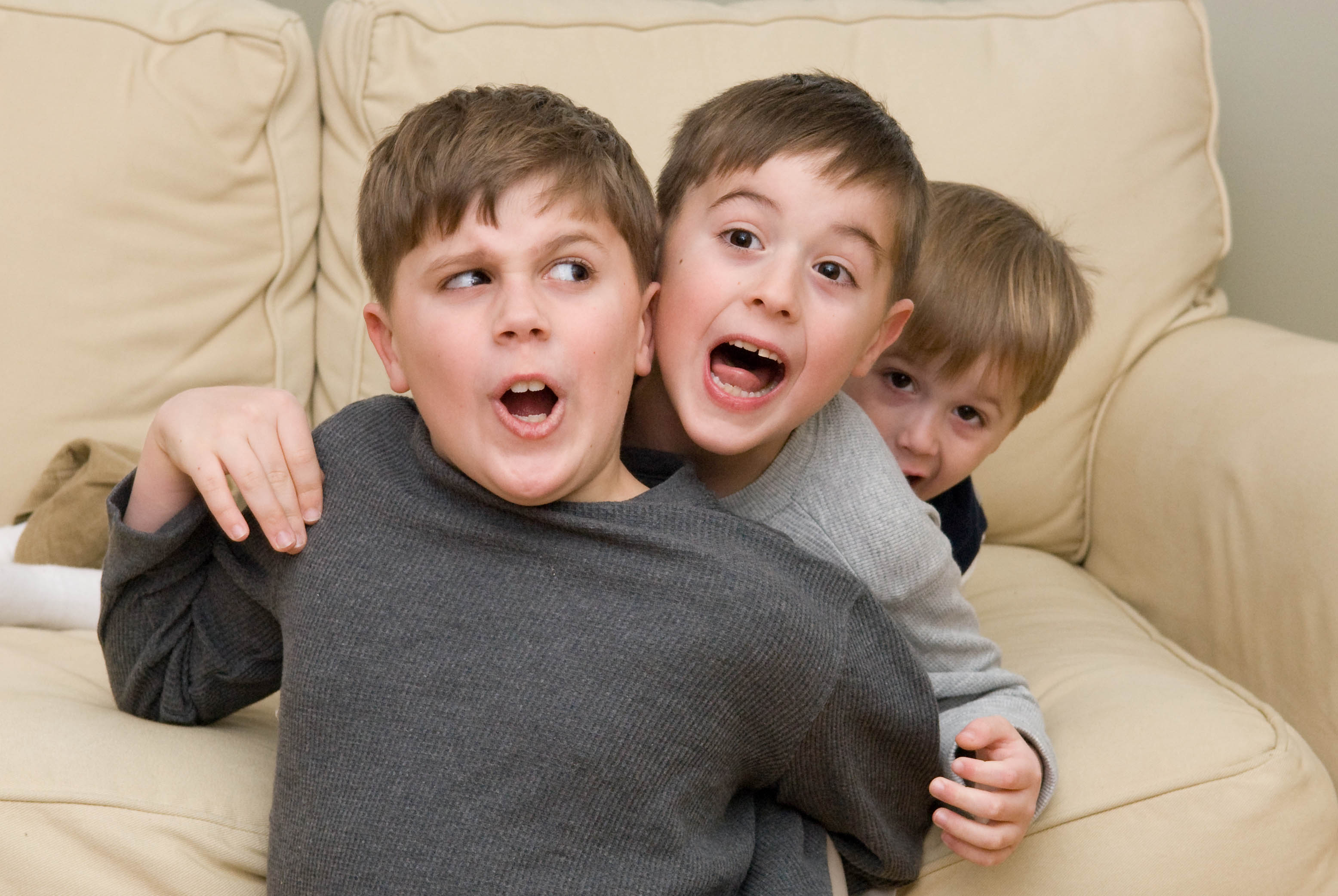 It didn't matter that my oldest son, Ford, then 11 years old, was filled with preteen angst and subject to mood swings. It didn't matter that Owen, 9, refused to eat any food that wasn't white, soft or filled with peanut butter. It didn't even matter that Lindell, 4, sometimes came out of the bathroom with his pants around his ankles. I could not bear to see my husband's empty seat at the table for 365 dinners.
So, the boys and I started inviting guests to fill the vacant chair. Previously, Ford, Owen and Lindell had never been part of a dinner party. They were either relegated to the children's table with cousins at family gatherings, or they were banished to a babysitter's house when Dustin and I were entertaining "grown-up company." Sometimes, when a dinner party was more of a kids-and-parents affair, I told the other moms, "Let's feed the kids first and get them out of the way, and then the adults can sit down and enjoy their dinner."
My boys were totally unprepared for what we were about to do.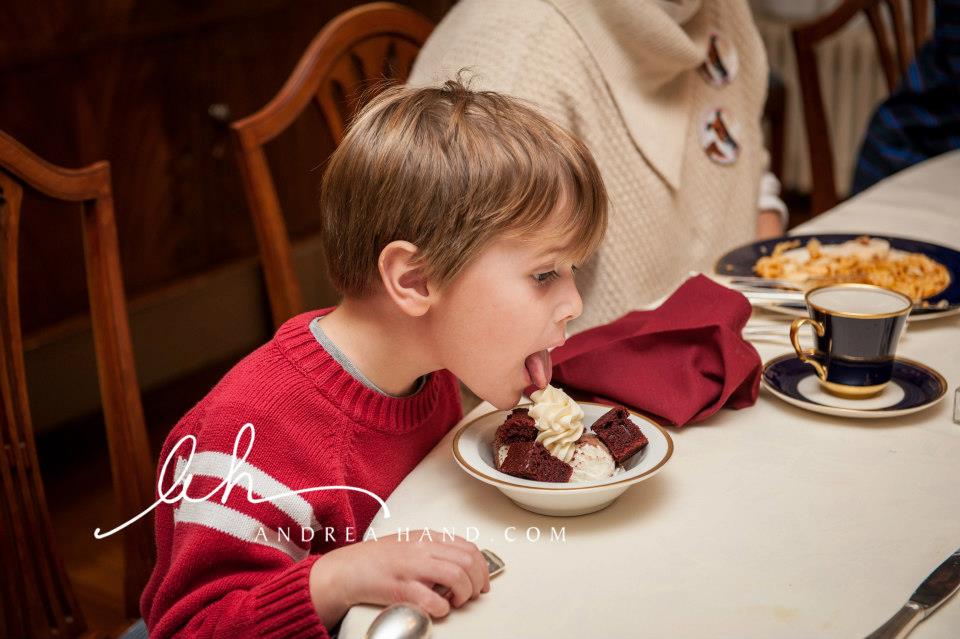 Not surprisingly, our first dinners did not go well. Ford and Owen had a brawl on the kitchen floor, and our minister had to pull them off one another. Owen refused to eat the chili I made for our dinner with the chief of police, and when the mayor brought his 9-year-old daughter, my shy and awkward preteen said exactly zero words to her.
I almost threw in the (paper) towel and quit inviting people after Lindell mooned a guest and Ford and Owen ended up in time out for most of the dinner with a representative from our local food bank. I wasn't sure I could stand the humiliation any longer. Life was so much easier when the public was not subjected to my children's bad behavior. Or, rather, life was easier when I could put on my pretend happy-face and lead everyone else to believe that things were a-okay.
But I actually couldn't quit, because I knew, deep inside, that I couldn't get through the year without the community's help. I needed support, and if I was going to get it, I'd have to let people see the real us -- the good and the bad.
I wish I could say that things instantly became better or easier with this realization. They did not. There were many more embarrassing moments ahead of us as we dined with school teachers, artists, musicians and athletes. Often, I felt like I was playing Whack-a-Mole: As soon as one boy settled down, another one popped up to cause problems.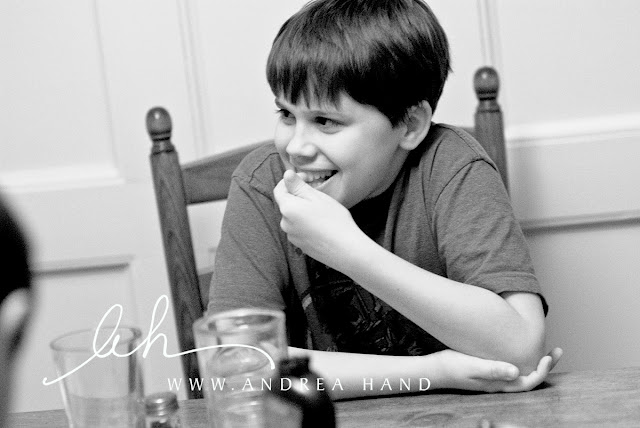 Slowly, however, the boys were learning social graces. Ford had taken on the role of man-of-the house as he shook our guests' hands and thanked them for coming. Owen started trying new foods. And Lindell finally -- finally! -- knew to keep his pants on.
But the most surprising thing to me was that none of our guests pushed us away because my children are not perfect. No one that I'm aware of left and said they were never coming back. Instead, our guests moved in closer. They had seen firsthand what the children and I were going through, and they wanted to help.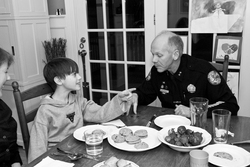 A young city councilman, who identified with Ford's preteen struggles, became a mentor for him. He came by often to take the boys golfing or to see a game. During Little League season, when the kids missed Dustin the most, a college baseball team invited them into their dugout. And a mother with grown children offered me comfort and guidance: "We've all been there," she said.
Almost a year after our first dinner, 75 of our previous dinner guests came to the airport for my husband's homecoming.
One dinner at a time, week-by-week, I had built a community of support for me and my children. One dinner at a time, I had given my boys the gift of experience. And through honesty, candor, and, yes, a little embarrassment, I found that most families are alot like ours. I discovered that most people want to help, they just need to know how. And I learned that the risks of being real are more than outweighed by the rewards of reaching out.
Related