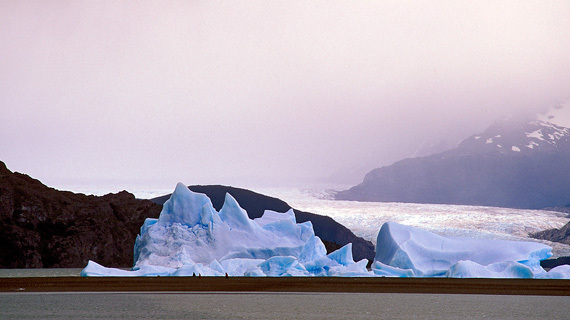 © Curt Carnemark/World Bank
Scientists declared this past year as the warmest year on Earth since record-keeping began in 1880, and a series of scientific reports found glaciers melting and extreme weather events intensifying. There can be no doubt that this year world leaders must commit to transforming their economies to combat climate change.
We must put an end to decades of harmful fossil fuel subsidies and redirect those resources to the people who need them. We must put a price on carbon and begin to rein in pollution that fuels climate change. And world leaders must produce a substantive climate agreement in Paris that commits every country to reduce greenhouse gas emissions.
In Davos this week, leaders from all corners of the world, representing both the public and private sectors, are discussing these critically important issues. Many already are climate leaders, innovators who are transforming their own operations and economies into sustainable, competitive engines of growth fit for a low-carbon future, but many more must join them.
We now have a series of opportunities in play that give us potential for breakthroughs:
Low oil prices have created incentives for decisive action, including putting a price on carbon, increasing energy efficiency standards, and removing fossil fuel subsidies. With prices down significantly in the past six months, governments in oil-importing countries have a cushion to increase the price on oil while also providing more support to the poor.
Governments worldwide are reviewing the impact of climate change on their countries and economies as they consider their national climate commitments that will shape the international climate agreement in Paris in December.
Countries now are analyzing the rising economic costs of natural disasters as 130 nations work to put together a post-2015 framework for disaster risk reduction for a conference in Sendai in March. Economic losses from natural disasters have more than tripled over the past three decades, from an average of around 40 billion each year in the 1980s, to about 140 billion each year in the last decade through 2012, about two-thirds weather-related.
In Davos, pricing carbon will be at the forefront of climate issues. In conversations with finance ministers and business leaders over the past two years, I have watched the focus turn from doubts on whether it was possible to take action to finding ways to price carbon most effectively. Almost 40 countries and more than 20 cities, states, and provinces now price carbon or plan to; South Korea, for instance, started carbon trading last week. At the UN Secretary-General's Climate Leadership Summit in September, 74 countries and over 1,000 companies expressed support for pricing carbon emissions.
The private sector is increasingly leading the climate fight. In Davos, business leaders will present possible solutions for reducing emissions and for implementing carbon pricing. Because public finance won't solve the climate challenge alone, we need the private sector's active involvement to find solutions that benefit their business as well as the Earth.
Reforming fossil fuel subsidies will be a critical and necessary step. More than $500 billion is sunk into direct fossil fuel subsidies globally every year, accounting for more than 5% of GDP in several countries.
This is money that should be invested in resilience, health care, and targeted support for the poor, and in developing the clean technologies that can move the world toward a safer future. Brazil, Indonesia, and Mexico are a few of the countries that have developed stronger, cleaner safety nets to directly help the poor in conjunction with subsidy reform.
Policy packages that include these components provide the confidence and predictability that all investors and consumers need to change their choices and behaviors. We will be working with partners to help countries move their economies toward producing a cleaner, more prosperous future for all of us.
World leaders have the opportunity this year to make smart investments and policy choices that will dramatically reduce harmful emissions and protect their citizens from the increasing severity of extreme weather events
Our choices now can lead to a cleaner, healthier world. With strong leaders from both the public and private sector, we can slow climate change now by putting a price on carbon, eliminating fuel subsidies, and bring together bold, innovative country plans. This year must be the year that the world turns away from the destructive path that we have been on for far too long.