In January 2012, filmmakers Mark Levin and Jennifer Flackett realized two things: First, there was "so damn much" they didn't know about the world, and second, if they didn't take their kids on a trip around the world -- something they had always wanted to do -- soon, it would never happen at all. So that summer, Levin, Flackett, and their two kids, Finn, then 9, and Franny, then 13, left their Los Angeles home for the mother of all family vacations.
During their adventure, which the couple calls "A Year To Think," they traveled across 6 continents, visiting 38 countries and 110 cities by plane, train automobile, camel, elephant, ATV, bus, subway, hot air balloon, tiny fishing boat and giant ship, they told The Huffington Post.
Levin and Flackett joined HuffPost Live to discuss A Year To Think -- watch the conversation in the video above.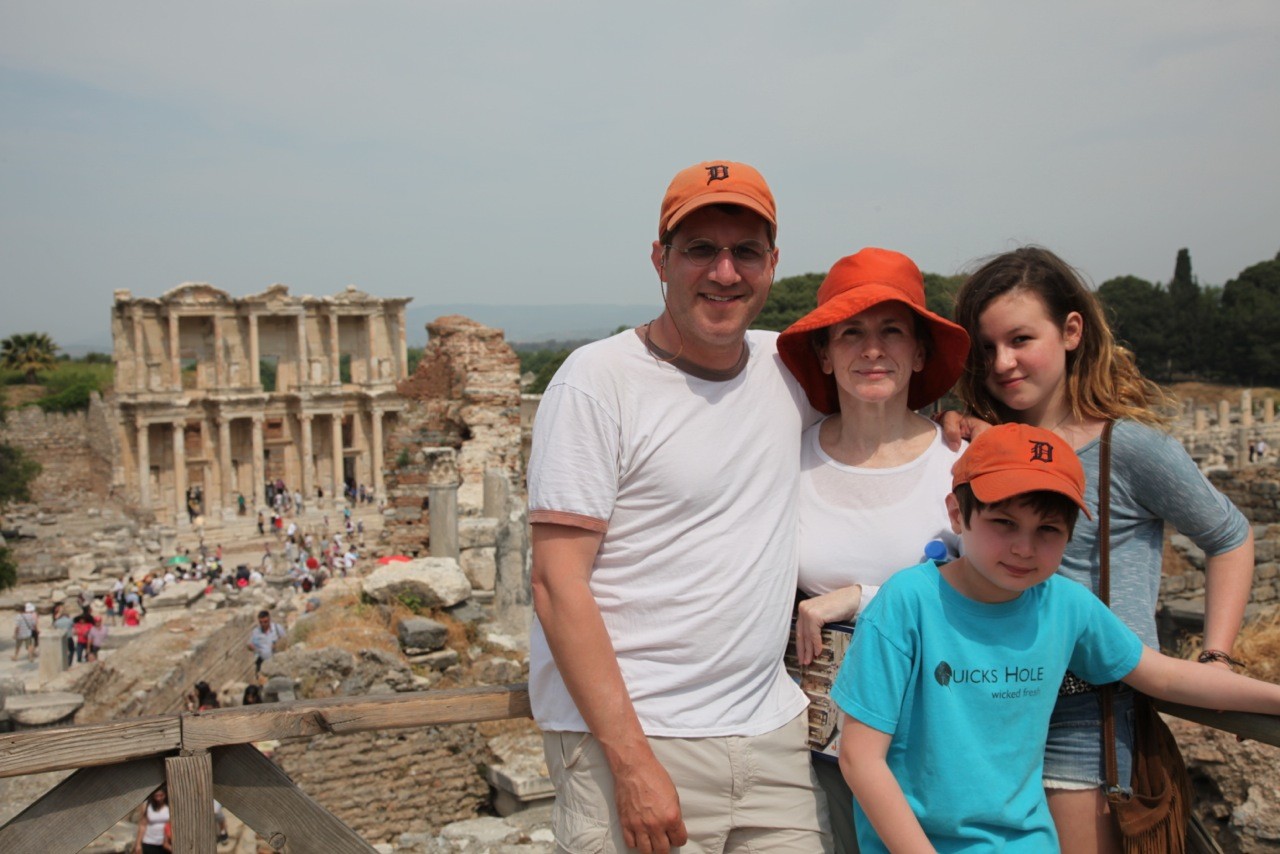 The Levin-Flackett family in Turkey.
The most obvious way to share their journey with others was through video -- mom and dad have written and produced television shows, including "The Wonder Years" and "LA Law," and directed films such as "Nim's Island" and "Little Manhattan." So, they shot and uploaded 120 short films to their website throughout the year. The final clip is a striking montage of one second from each day of the year.
Franny and Finn were homeschooled that year, but their curriculum was not at all ordinary. They learned English, history, religion and social studies through interacting with the world. Mom and dad say they were learning alongside their kids the whole time. "We read books about the places we traveled (though we traveled faster than we read), we studied the economies and religions of nearly every place we visited. We learned all we could about each place's history and culture," they explained.
The kids learned how to budget (they say the trip was much more affordable than it sounds), that people are generally kind across the world, and that unknown things that might have seemed scary, were not at all.
But Levin and Flackett say they gained much more than just cultural and geographical knowledge. "We ended up knowing our kids in the way that you can only know someone if you travel as a roving pack for 365 days, sharing train cars and tiny apartments and hotel rooms, for better or for worse. We also [learned] about what we needed in our life, separate from all our stuff."
Among the lasting lessons that they took away from A Year To Think, the Levin-Flacketts gained a sense of awareness, and redefined what it means to really be a alive. "Not that we had been sleepwalking through life, but walk through a crowded train station in Buenos Aires with your two kids and all your bags and everything you basically own and you will feel awake in a way you never have," they said.
Related
Before You Go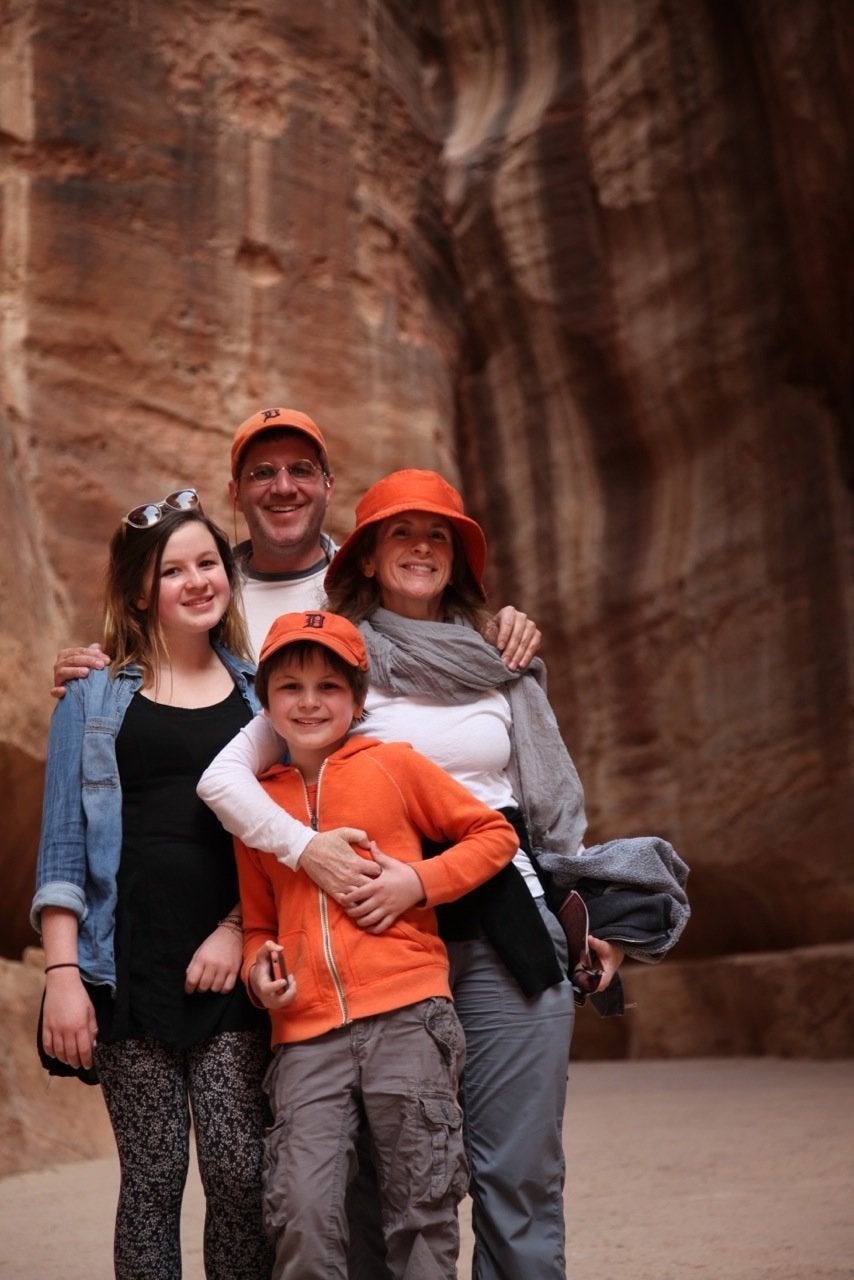 Photos From A Year To Think