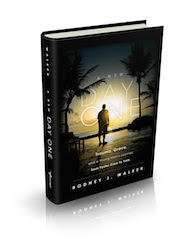 Whether through good or bad circumstances, some people have the opportunity to grow up fast. Rodney Walker is one of those people. After years in the foster care system, Rodney found entrepreneurship education and through it, a way out of Chicago. Not yet 30, he has already learned the value of working for happiness over money, and remains dedicated to helping others. He recently published a book about his life and continues to travel internationally speaking to others about the value of education, mentorship and entrepreneurship. He runs his own company Forever Life Productions, a company that creates custom videos for special occasions and events.
Rodney was inspired to share his story after he presented at the 2010 Youth Entrepreneurship Summit in New York. Surprised by the overwhelming reaction of that night's audience, he knew his story could speak to many more.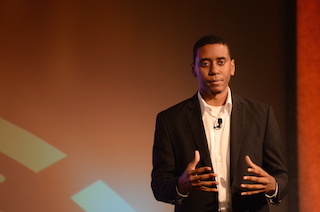 Steve Mariotti: When did you first think of yourself as an entrepreneur?
Rodney Walker: Before enrolling in a youth entrepreneurship program started by the Network for Teaching Entrepreneurship, I didn't even know what the word "entrepreneur" meant. But through their cutting edge curriculum and engaging business program, I was able to create opportunity for myself, and understand my life's obstacles in a different way. Completing that program is what instilled the entrepreneurial mindset within me.
SM: You spent 4,000 days in foster care. How did that impact you?
RW: My experience in foster care was a whirlwind. Looking back on all the pain and trauma, it's understandable why most foster youth don't graduate from high school, let alone college or graduate school. In the beginning, I was hardened by the system. I experienced emotional trauma, physical abuse, and social isolation; all of which led to my severe issues with depression at an early age. My outlook on life was grim. I didn't feel like I had anything to look forward to. The best thing about foster care for me was visualizing the day I would be able to go home to my own family, because that's where my heart was. However, my desire to be reunited with my parents came with an incredible cost. My ignorance and naivety into the conditions of their substance abuse fueled my desire to go back home, because I envisioned my parents as these loving and well established individuals that were ready to care for their children again. But after reuniting with them after aging out, I learned that it was the complete opposite. Drug abuse, and it's psychosocial and physiological effects, had taken over their lives, and they were never able to recover. It was through learning this that I understood the true value and important role that foster care played in my life to protect me from the ills of my parents' drug addiction and related lifestyle.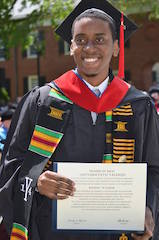 SM: What was your greatest success and what do you think made it possible?
RW: I would say that changing my mindset. There were three things that made this possible; 1) Relevant education; 2) Relevant opportunity; and 3) Consistent and caring mentorship. In other words, if I hadn't been critically engaged into the complexities of my life in foster care, and if I hadn't learned about entrepreneurship and what it means to be the owner of your own life, and if I hadn't had the opportunity to showcase that dormant ability that I had within me, and if I didn't have those loving and nurturing mentors to stay with me everyday to hone my skills and expose me to a world of opportunity, I may have ultimately fell through the cracks.
SM: Before Yale you were at Morehouse College. Why did you decide to go there?
RW: Morehouse College was one of the only schools that accepted me, but they accepted me on academic probation. I decided to take the risk and go because it was far away from Chicago, it was in Atlanta where the weather is much better, and it was one of the only opportunities I had to receive the relevant education that I needed to be successful.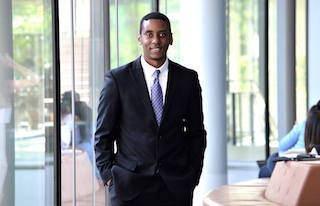 SM: How has your spirituality guided you through life's obstacles?
RW: My spirituality was the single greatest factor in overcoming the obstacles I have faced. There were moments when I felt that everything was falling apart despite all of my hard work. Eventually it got to the point where I realized that hard work without faith is a dead end road, and that faith without hard work is just a road to nowhere. I believe in the power of prayer. It's the universe's way of understanding what we want and reorienting the world to make what you want come true. However, the way to overcome adversity and achieve the life that you desire is to first ask for it; prayer is essentially asking the God, the universe, and the world to help you achieve that success.
SM: What are four tips you would give to up-and-coming professionals in your industry?
RW: The four tips that I would give to aspiring authors, educators, and public speakers are this:
1) Be consistent.
2) Master your craft.
3) surround yourself with like-minded and intelligent individuals.
4) Plan 10 steps ahead.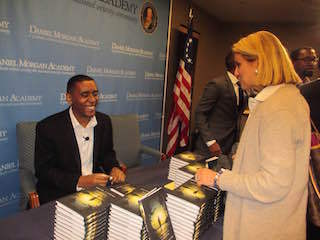 SM: What are your long-term goals?
RW: My long term career goal is to build programs that address the social emotional health and needs of children and young adults who are going through extreme trauma. I would like to pursue a PhD in education, and use my education to perfect my ability to create meaningful change within education. I would also like to perfect my career as a public speaker, and continue to inspire the lives of young people all over the world.
REAL LIFE. REAL NEWS. REAL VOICES.
Help us tell more of the stories that matter from voices that too often remain unheard.