There are many challenges facing education systems. Where I live, in the Bekaa area of Lebanon, children - especially girls - aren't able to explore their creativity, innovation, and technical skills because of a lack of human resources, funding, and opportunities in school systems.
At the same time, there are many young people like me who are struggling in today's economy. 35% of young people in Lebanon are unemployed, and every year many more young people graduate from colleges and universities only to find that there are no jobs available to them.
The solution seems clear to me: there are challenges to be solved, and as young people we have the time, skills, and abilities to create a new economy of social good.
I have always dreamed of having my own business that involved education and technology. Over the last two years, I have been working with Digital Opportunity Trust (DOT) Lebanon helping to integrate technology into classrooms, and participating in DOT's youth leadership program - learning essential facilitation, business, and communication skills.
It's this opportunity that helped me see two critical things: a challenge I knew I could help solve, and a path to solving it.
I saw first-hand how children needed more exposure to science, technology, engineering, and maths (STEM). I also saw how, as a young woman with technology skills and business acumen, I could find a business solution to this problem - and create both a job and social impact I could be proud of.
I founded EDUTEK, a social enterprise that exposes children to fun STEM projects that engage their creativity and provide basic coding, digital literacy, and problem solving skills. My goal is to ignite children's desire to explore, solve problems, and learn. EDUTEK is particularly focused on encouraging girls see opportunities in technology. Our programming has seen a great deal of demand since we launched just a few months ago.
My experience at DOT gave me access to networks of women who inspired me to believe that I could truly be a part of the technology community in Lebanon and also solve a social problem. I was connected to the Arab Women Entrepreneurs program, and gained access to inspiring mentors. I was exposed to opportunities, skills, and the knowledge to make my business a success.
There are many problems in Lebanon and beyond that need to be solved. We see them around us every day, as economic, political, and education systems struggle to keep up with a rapidly changing world.
These issues might be challenging, but all of my fellow young people who are graduating into unemployment can see them as opportunities. We can make change in education systems - and anywhere else we see a need - while creating opportunities for ourselves at the same time. We have the digital skills, the savvy, and the ambition to truly create a new economy of social good.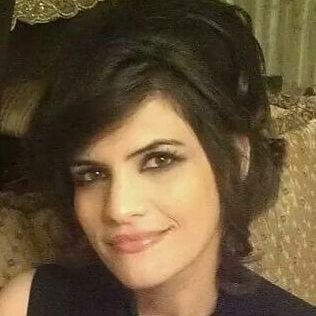 Mariam Haidar is the founder of EDUTEK.
Calling all HuffPost superfans!
Sign up for membership to become a founding member and help shape HuffPost's next chapter